Valorant competitive changes that were part of the massive Episode 3 Act 1 patch promise to improve your ranked experience.
In a livestream discussion about all the Valorant changes coming to Episode 3: Reflection, Competitive Team Designer Jon "EvrMoar" Walker revealed that game's ranked system was designed to track each person's total number of games played in Valorant's first year.
These stats help Riot Games adjust individual players' matchmaking rankings (MMR), which in turn helped the game developer assign players to their reflective ranks quickly.
"Now we've been on for a year and we have all those players so we don't need [the system] anymore," said Walker.
"The early system was potentially causing match fairness issues. We found out by reworking the system and turning it off, we could increase matchmaking accuracy by 50%."
---
---
Valorant competitive changes will give players a better ranked experience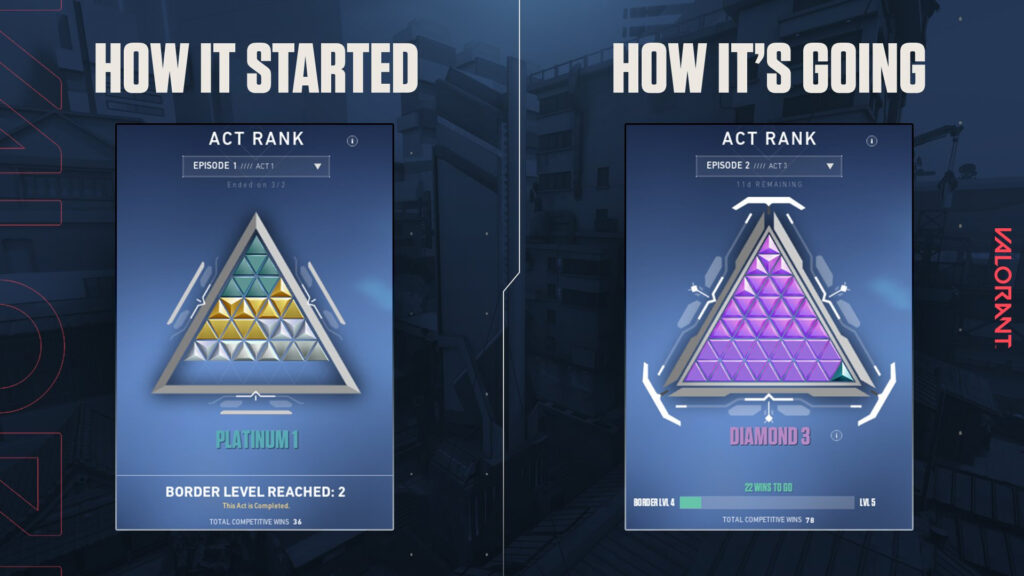 Riot Games believes winning games should matter most, at all skill levels. They want to improve individual performance evaluation because they think this helps identify more fair and balanced matches.
These Valorant competitive changes also means that close games will have a smaller effect on rank rating gains and losses. 
The developers don't want players to feel "hard stuck" while playing on their older accounts. "If your skill improves, your rank should properly reflect that regardless of account age," according to the Valorant Patch Notes 3.0 post.
They also want to lessen the number of players using different accounts by getting players to their most reflective ranks in the new patch.
READ MORE: KAY/O reactions are in! Were these Valorant pros excited or skeptical?