After releasing the very first official Valorant waterproof windbreaker and cap to commemorate the game's launch earlier in July, Riot Games is back with a new collection called "WV-1" comprising hoodies and tees.
For Valorant players who want to stay warm in style this winter, three hoodie designs are available to choose from. The Ignition hoodie is the only off-white, light-colored hoodie in this collection. Featuring Jett and Phoenix on the print design, it also has a side pattern with an embroidered logo and kangaroo pocket at the front.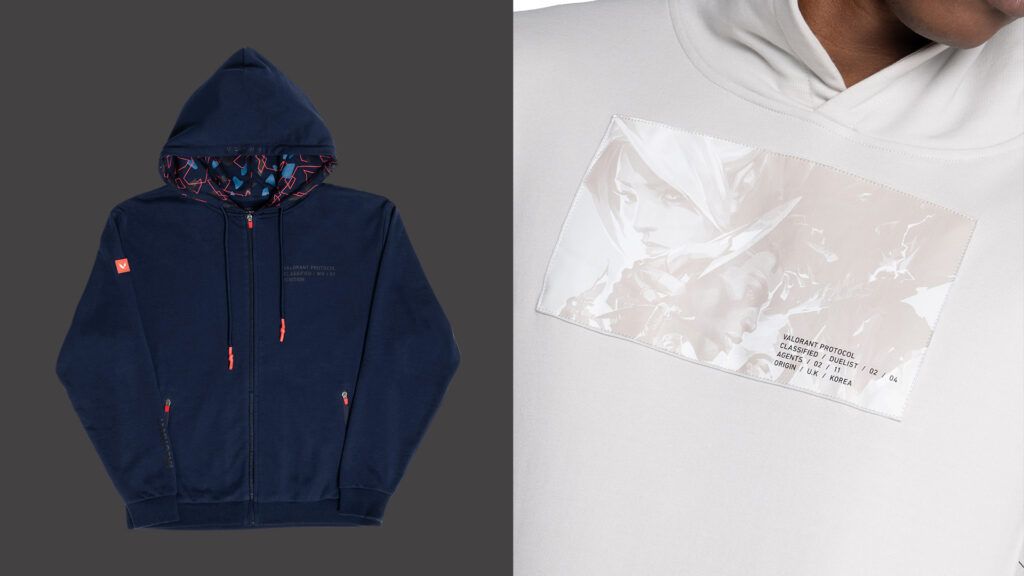 The PRTCL Hoodie bears an embroidered "VLRNT" on the chest and "Defy the limits" graphics along its hood in various languages, perfect for those who prefer a minimalistic style (and missing vowels).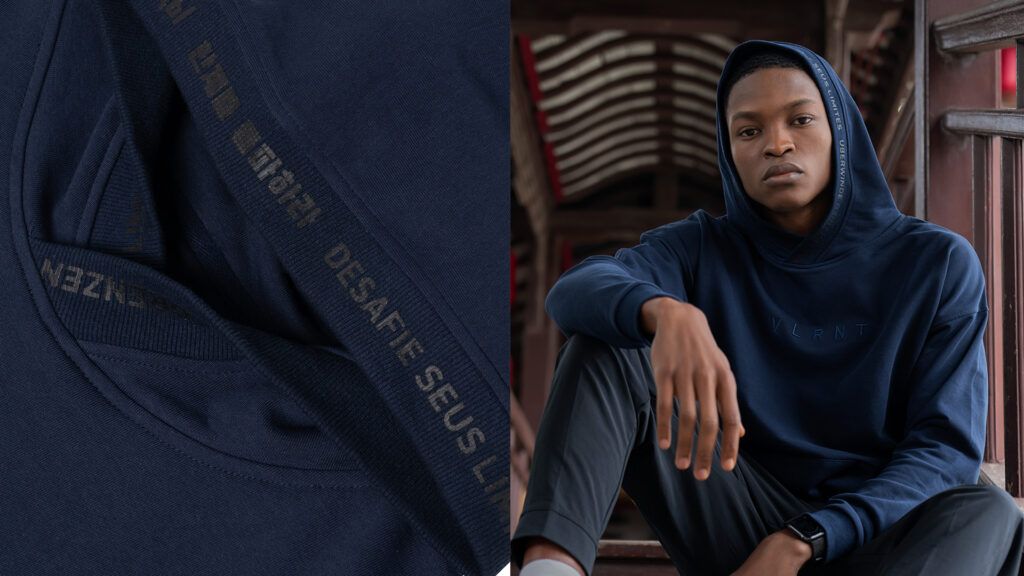 If you like a navy blue base but desire a little more "oomph," you can opt for the PRTCL Zip-Up Hoodie instead. The inner lining of the hoodie has a distinct tech pattern colored in light blue and neon orange — the same color that is also found on zippers and ends of its hoodie strings.
---
---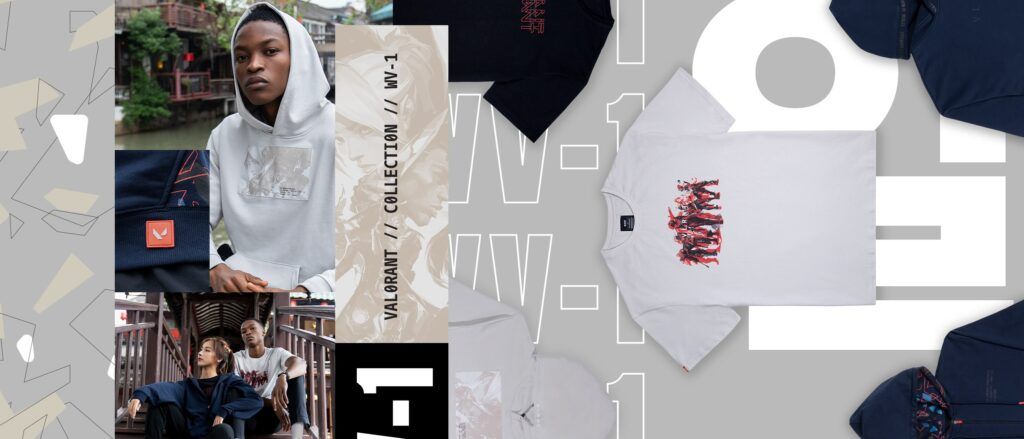 You can also pair your Valorant outerwear with a black or white tee from this new line. The Agents tee features the artwork of all original agents on its front with a splash of red, and the classic Valorant dog tag text just below the collar on the back.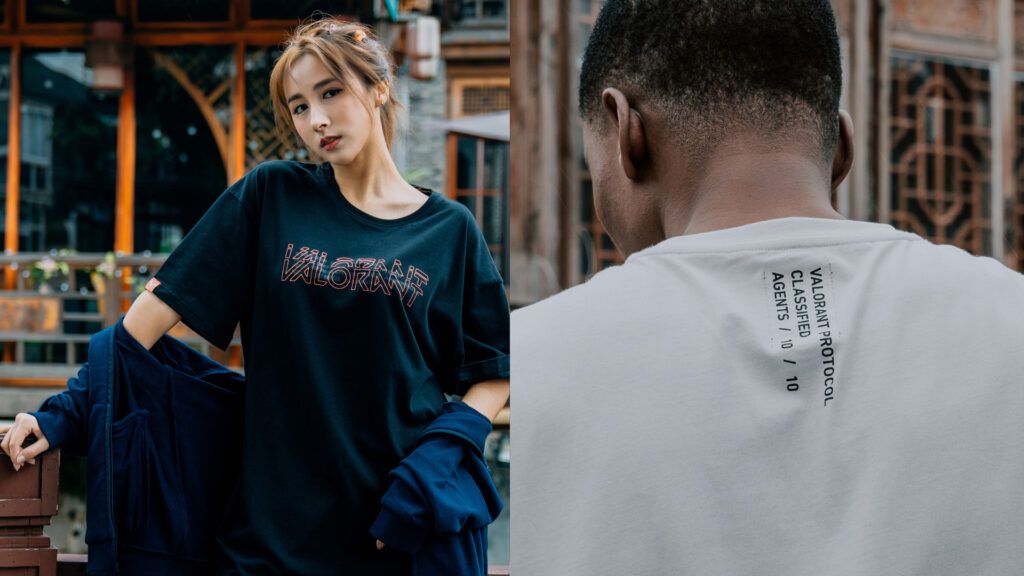 The black PRTCL tee shares the same design on the back, while bearing a red graphic "VALORANT" pattern at the front. There's even a white "VLRNT PRTCL" text on the side that stands out on the fully cotton tee.
Visit the Riot Games merch store's Valorant WV-1 page to buy your favorite pieces in the collection.
READ MORE: Brax's two clutch Aces carries T1 to victory