Paper Rex is making a significant addition to their Valorant roster by officially acquiring Cahya "Monyet" Nugraha from another VCT Pacific team, Global Esports.
The announcement from the Singapore-based esports organization came today, marking the completion of their Valorant lineup for the upcoming VCT 2024 season.
Monyet is set to replace PRX player Wang "Jinggg" Jing Jie. The duelist main announced at Valorant Champions 2023 that he was stepping down from PRX's active roster next year.
Jinggg is expected to enter National Service at the start of 2024, preventing him from competing for at least one year. The compulsory duration of service is two years.
Paper Rex acquires Monyet from Global Esports to replace Jinggg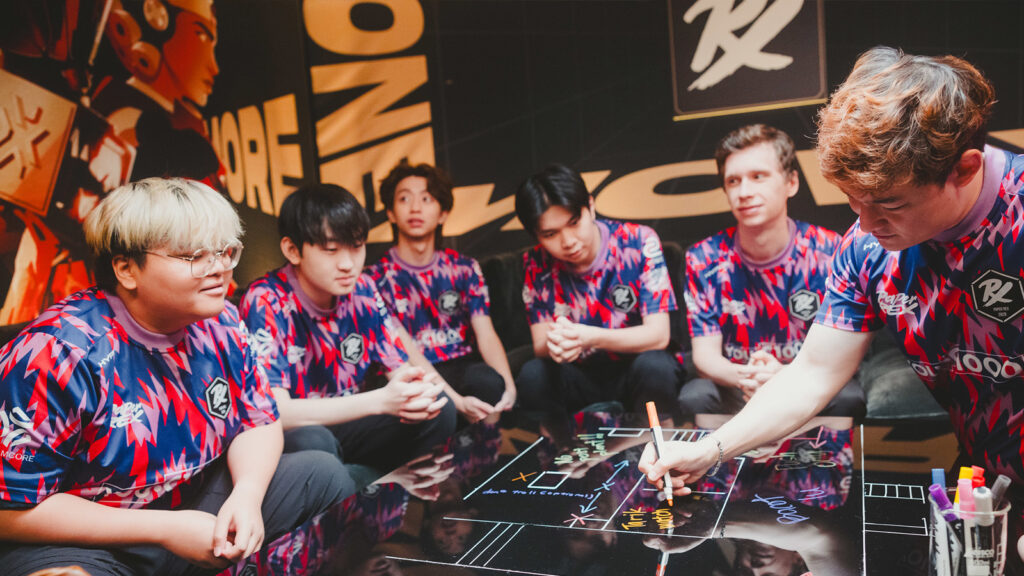 Throughout the VCT 2023 season, Monyet was a key member of Global Esports' Valorant roster. As the team's primary controller, he specialized in Astra, Omen, and Viper.
Monyet had an impressive ten-month run with Global Esports. During this period, he played a significant role in their campaigns at VCT LOCK//IN São Paulo and Seoul's inaugural VCT Pacific season. Notably, the Indonesian Valorant pro consistently stood out as the highest-performing player for Global Esports throughout the season.
While competing in the first VCT Pacific League, Monyet achieved an impressive team-leading 1.13 vlr rating, securing the fourth position in individual player standings. He was outperformed only by Ilya "something" Petrov, Khalish "d4v41" Rusyaidee, and Kim "MaKo" Myeong-kwan — two of whom are now his new teammates.
He also clinched the top spot in the VCT Pacific Last Chance Qualifier, surpassing notable players in the region.
PRX Chief Gaming Officer Harley "dsn" Örvall, who expressed his delight at the high-profile signing, said: "He's a young, hungry player who has impressively demonstrated his versatility, playing a wide range of agents in the past. We believe that his outstanding debut season in VCT Pacific was just the beginning, and that the best is yet to come."
At 18, Monyet now holds the title of the team's youngest player, previously held by 19-year-old Jason "f0rsakeN" Susanto.
Paper Rex's Valorant roster
Khalish "d4v41" Rusyaidee
Jason "f0rsakeN" Susanto
Aaron "mindfreak" Leonhart
Ilya "something" Petrov
Cahya "Monyet" Nugraha
Wang "Jinggg" Jing Jie
Benedict "Benkai" Tan (Inactive)
Alexandre "alecks" Sallé (Head coach)
Joshua "JdFaker" Fok (Manager)
READ MORE: PRX bids farewell to Cgrs after a successful VCT 2023 season run