Paper Rex is on the rise at Valorant Champions 2023.
The team won their first four tournament matches, including a spectacular 2-1 victory against LOUD in the upper bracket semifinal on August 19.
PRX's victory over the reigning Valorant Champions 2022 winners was absolutely chaotic, with Ilya "something" Petrov getting three crucial kills using a Judge and Shorty to push the first map Lotus to overtime.
---
---
After narrowly securing the initial game with a score of 15-13, the VCT Pacific League champions faced a significant setback with a lopsided 13-2 defeat on Split. PRX eventually made a remarkable recovery, clinching the series by triumphing 13-10 on Pearl.
After the match, Khalish "d4v41" Rusyaidee shared how their unpredictability surprises even them, but still remarkably contributes to their success in an exclusive interview with ONE Esports.
No change is too crazy for Paper Rex, says d4v41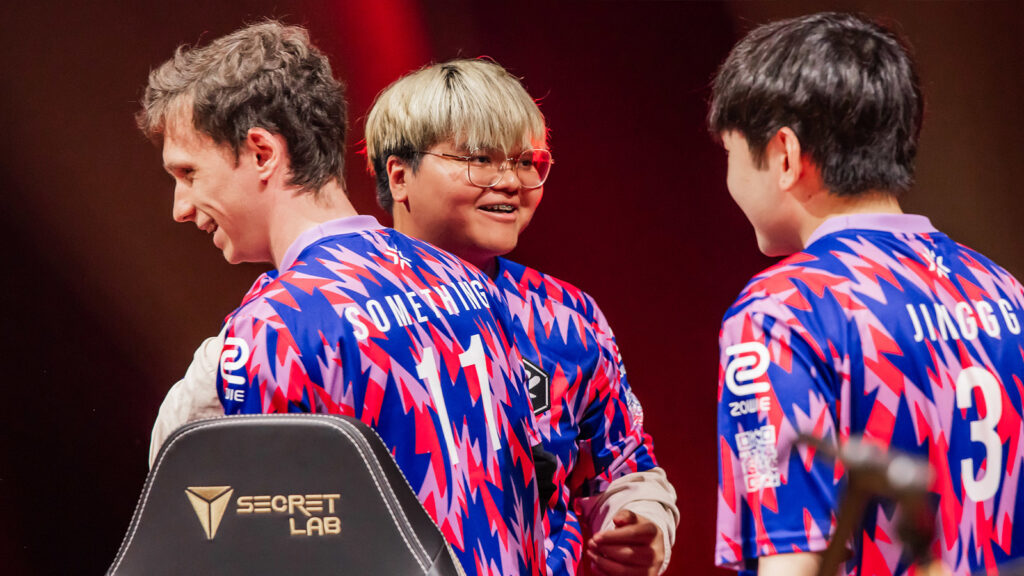 PRX has embraced their unpredictability at Valorant Champions 2023. D4v41 even explained that it has gotten to the point where they've changed agent compositions as close to one day before their official matches.
Reflecting on the team's approach, d4v41 revealed that even when PRX practices a specific agent composition for months, they aren't afraid of making sudden adjustments because "that's how random we are," he said.
This was the case when PRX arrived in Los Angeles. While in their boot camp for Valorant Champions 2023, d4v41 shared that most of the time, Jason "f0rsakeN" Susanto, the team's new IGL, was the main reason behind the changes.
"He would cook up new stuff," said d4v41. "He just really likes to try new things, and he would suggest us practicing it, and suddenly, we just change our comp one day before the matches."
"It sounds dumb, but sometimes it works," he continued. "I'm not sure. Maybe that's just because of how we play."
When asked if the changes were always unanimous, d4v41 explained that the team would always be hesitant regarding the sudden changes.
"Of course, some of the team members would say, 'Oh, that's too ambitions for us to change comps now,'" he said. "But we would try it in practice and scrims and realize that it's not so bad. Then we just roll with it."
D4v41 elaborated that PRX's willingness to think outside the box is one of the reasons why they are so difficult to prepare for.
"To be honest, it really looks like we are playing like idiots sometimes, but there is a lot of preparation behind it," he said.
Those watching PRX play often attribute their chaotic playstyle to just randomness, but d4v41 explained that there is a lot of planning involved in everything they do.
"We have our own style, and I think a lot of teams cannot just copy and paste ours," he said. "Our playstyle requires a lot of trust. All of our teammates are comfortable with it."
Follow ONE Esports on Instagram and TikTok for more Valorant exclusives.
READ MORE: After undergoing extensive balance changes, Breeze is finally back in Valorant