Riot Games has fixed a bug with Raze in Valorant patch 4.10 that reduced her momentum when using her Blast Pack satchels.
Within hours of the patch rolling out, players began complaining about the bugged movement, which made Raze feel slower and heavier. It also reduced the distance or height she was able to cover while satcheling.
The bug even got its own Reddit thread with nearly 200 comments, where players confirmed that her satchels were a lot less effective.
However, Riot had made no mention of a Raze nerf in its patch 4.10 notes, so the changes were rightly chalked up to being unintentional.
---
---
Raze's Blast Pack now works as per normal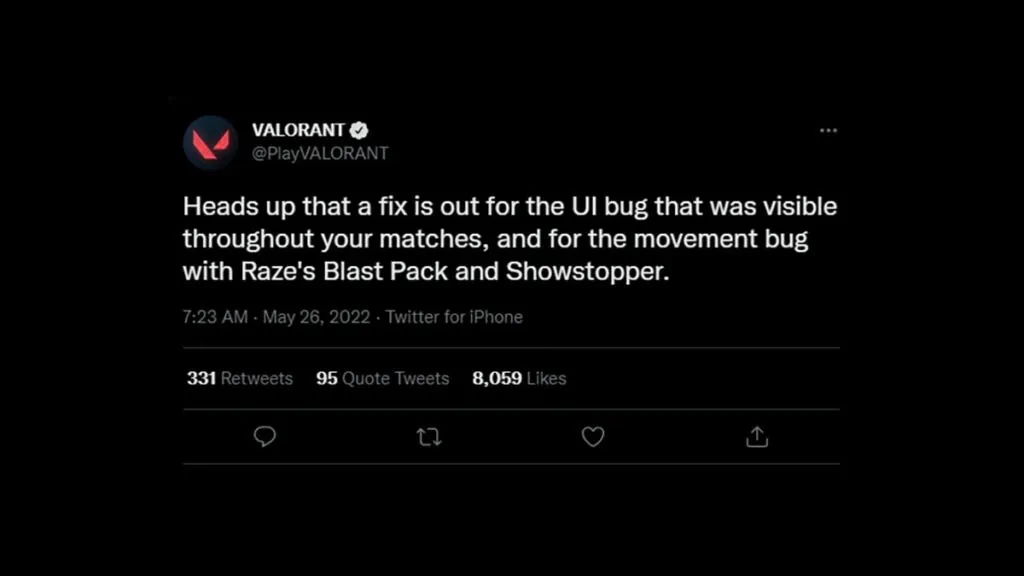 Raze was also accidentally nerfed in a patch back in March, and Riot had to disable competitive queue in order to roll out a solution. Fortunately, the fix this time appears to have been a lot simpler and quicker, with no disruptions to ranked play.
A separate UI glitch that displayed options to mute your team and party in game has also been fixed. The new UI element showed up on the left-hand side of the screen, but there was no way to bind keys for those functions.
Players can now use Raze's satchels as they would before and check out the new Neptune skin bundle.
READ MORE: Team Liquid ScreaM: 'Maybe one day I'll go to NA to play with TenZ'