Kyedae "Kyedae" Shymko made waves on social media when she decided to revamp her hairstyle, which was met with overwhelming support.
On March 3, she announced that she was diagnosed with acute myeloid leukemia (AML), a type of cancer that affects the blood and bone marrow, and has since been undergoing medical treatment to battle this disease.
Kyedae made the brave decision to shave her head bald as a result of hair loss due to chemotherapy treatment, a common side effect.
---
---
---
Kyedae shaves her head and gives fans her future plans
On April 15, the 100 Thieves content creator announced on her Twitch stream that she would shave her head bald. She explained that her hair had begun to thin out and thought it was the right time to shave before her next chemotherapy session.
Kyedae even told Fnatic's star player and VCT LOCK//IN champion Nikita "Derke" Sirmitev that she was going to get the bald buff and rank up from Immortal to Radiant.
In esports, there's a belief that shaving one's head can improve performance, known as the "bald buff." This idea gained popularity after Ukrainian Dota 2 pro, Illya "Yatoro" Mulyarchuk, won The International 10 after shaving his head.
Baldness has also been associated with better performance on Valorant's international stage, as seen with players such as Derke.
She was accompanied by her close friend and fellow streamer, Daphne "39daph" Wai, who also shaved her head in solidarity.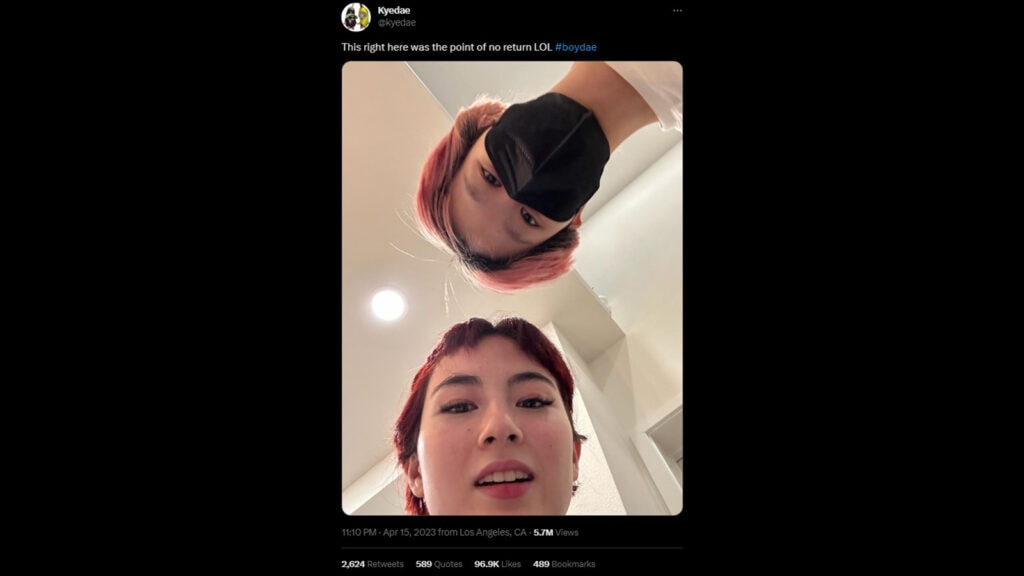 Kyedae provided fans with another update during her livestream the following day after she had shaved her head. She shared that due to some complications, her doctors recommended a 30-day hospital stay to closely monitor her health and ensure her well-being.
She expressed concern over the prospect of being stuck in a hospital room for an extended period with nothing to do. Despite this, Kyedae kept a positive outlook, playing 10 ranked games before ending her stream, which lasted more than nine hours.
Her fiance Tyson "TenZ" Ngo has also been experiencing health issues. He is suffering from an injury to his left index finger and had tested positive for COVID-19. As a result, he will be taking a week off from Sentinels to focus on his recovery and will be substituted by former OpTic Gaming Masters Reykjavik 2022 champion, Jimmy "Marved" Nguyen.
READ MORE: Get a guaranteed knife kill with this unstoppable Yoru and Gekko combo