When it comes to wowing fans with music, videos, and cinematics, Riot Games never disappoints.
The new Valorant Champions 2022 "Fire Again" anthem and music video transport us through a multitude of worlds and universes, ranging from desolate deserts and an urban metropolis to outer space.
In an apt reference to the song's title, the game's agents also shift and morph into the familiar faces of beloved pro players as they race into the heart of battle and the blazing ball of fire that is the sun.
There are a total of 42 VCT pros featured in the music video, according to Riot, and they are not limited to players that have qualified for Champions.
Fans were quick to recognize the likeness of Tyson "TenZ" Ngo and Michael "Shroud" Grzesiek, in addition to OpTic Gaming star Jaccob "yay" Whiteaker.
---
---
Valorant Champions 2022 music video features several familiar faces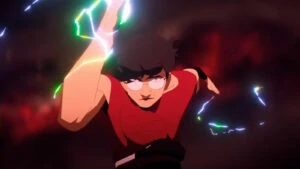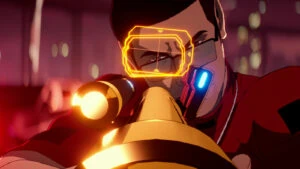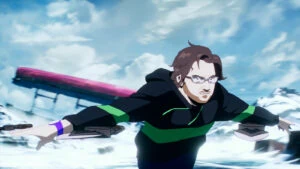 Many of these players only appear for a brief flash, leaving it up to eagle-eyed fans to spot all of them.
Shroud's face replaces that of Chamber's for a single frame at the 1:27 mark, just as the dapper sentinel stares down the scope of his Tour De Force sniper rifle and fires.
Elsewhere, TenZ shows up at roughly 2:29, overlaid with several other players as they sprint forward.
This isn't the first time Riot has applied the animator's brush to its players. Its 2021 League of Legends World Championship music video, "Burn It All Down," similarly featured pro players rendered in 2D and 3D ink.
Other appearances in the "Fire Again" video include Adil "ScreaM" Benrlitom, Jason "f0rsakeN" Susanto, Kim "stax" Gu-taek, and Gustavo "Sacy" Rossi, representing a wide variety of players from every region. Players from the Game Changers scene are featured as well, such as Ana Beatriz "naxy" Araujo and Melanie "meL" Capone.
The 2022 anthem is sung by American singer and rapper Ashton Nicole Casey, better known by her stage name Ashnikko.
Valorant Champions will run from August 31 to September 18. You can watch the full music video here.
READ MORE: Valorant Champions Istanbul tickets: Where to buy, price, venue