Think you can beat a Tekken god in style? Here's the best way to do it.
Red Bull Golden Letters is a two-day Tekken 7 LAN event that will see grassroots United Kingdom and European players compete for a chance to battle the top Tekken pros in the world, but with a unique twist.
Red Bull Golden Letters uses a unique match format that puts an emphasis on clutch plays displaying Tekken's illustrious golden letters. Players who manage to achieve three "perfect" or "great" rounds automatically win the entire best-of-five set.
Perfect rounds can only be achieved if a player defeats their opponent without taking damage, while great rounds are given when a player defeats their opponent with a sliver of health left.
Format of Red Bull Golden Letters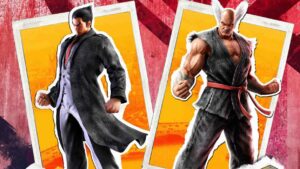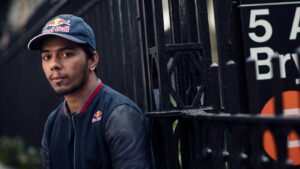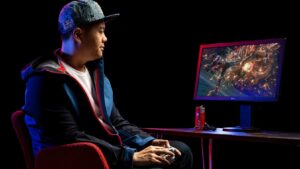 The main tournament event will feature a 96-player open qualifier on the first day, with only four players being invited to the championship on day two. Four world-class pros — including Red Bull's Arslan "Arslan Ash" Siddique and Hoa "Anakin" Luu — will be invited to complete the top 8 bracket.
Red Bull will also hold side events such as "Beat The Pro" — an opportunity for aspiring players to go head-to-head against Anakin and Arslan Ash — and "Europe Vs The World Clash" — a 5v5 special exhibition that features the two aforementioned Red Bull players as well as other well-known pros.
---
---
How to participate in the event
The event is open to all UK and EU players above the age of 18. You can sign up and pay for the Open Qualifier entry fee of UK£12 (EU€15) at the official Golden Letters event page. Players who have paid will be added to the smash.gg page.
As of now, all 96 player slots have been booked and Red Bull has opened a waiting list registration page.
The event will take place on March 26-27 at the Red Bull Gaming Sphere in London. The venue opens at 4 a.m. PST | 11 a.m. GMT | 7 p.m. GMT+8 on both days.
Where to watch the Red Bull event
You can watch the event live on the official Twitch channel of Red Bull.
Tournament gameplay starts at 5 a.m. PST | 12 p.m. GMT | 8 p.m. GMT+8 on March 26 and 6 a.m. PST | 1 p.m. GMT | 9 p.m. GMT+8 on March 27.
Follow ONE Esports on Facebook for more Tekken news, guides, and highlights.
READ MORE: This is what Tekken's most iconic moves look like in real life