After Yve was released, EVOS Legends head coach Bjorn "Zeys" Ong instantly placed her in S tier.
With the release of patch 1.5.62 and new hero Beatrix, Zeys has once again updated his tier list, giving Mobile Legends: Bang Bang players insights based off inside information from pro players across all MPL regions.
In the Experience Lane, the biggest change is Uranus' jump from B tier to S tier. Buffed on a few patches ago on 1.5.46 where his HP regen per second for each stack was increased, Uranus has not been changed recently, yet he's risen to become one of the best offlaners once again as demonstrated by Work Auster Force's 3marTzy in MPL PH.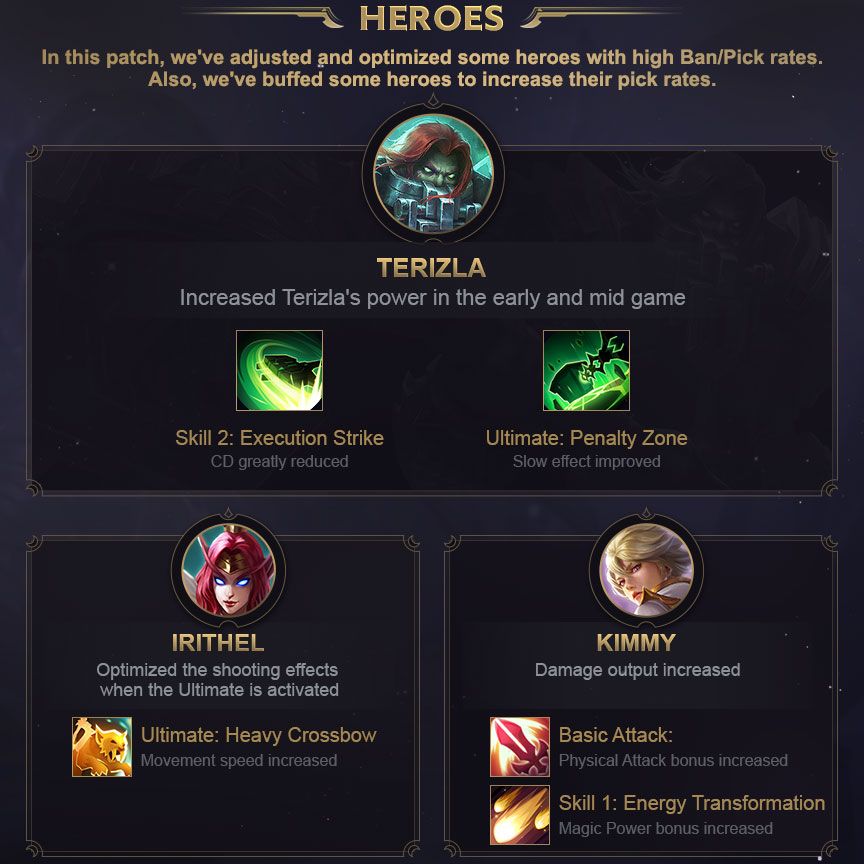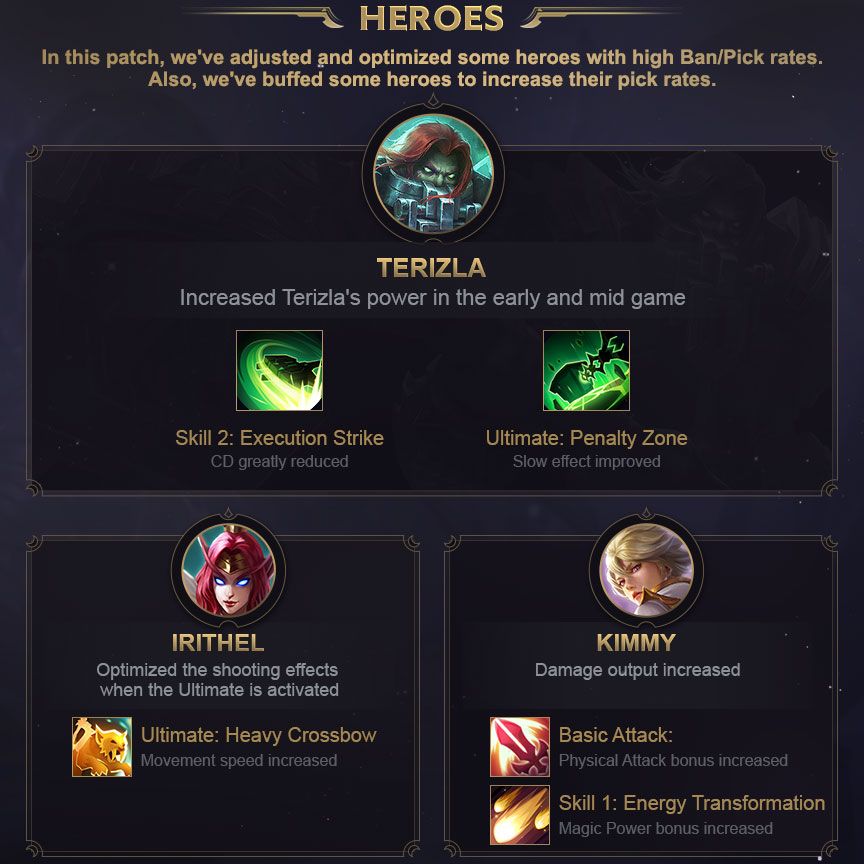 After the damage buff on minions of Execution Strike, and the much lowered cooldown of Penalty Zone, it's no surprise that Zeys increased Terizla's position by a tier alongside Alpha, who also received a series of buffs in patch 1.5.62.
---
---
Most notably in the Gold Lane, Zeys added Bane straight into S tier after three years out of the meta. Now that he has more magic damage scaling and increased base damage after 1.5.62 buffs, he has even more potential to burst down squishy champions in the side lane.
Unsurprisingly, MLBB's newest marksman Beatrix was also placed in the top tier in the Gold Lane. After significant nerfs, Brody is no longer considered the best of the best, and drops to A tier, joining Angela after her Love Waves and Heartguard skills got buffed.
When it comes to roaming heroes, Zeys added Mathilda and Paquito in S tier, who are equal in tier in the mid lane and Gold Lane, a testament to just how strong these heroes are.
Lastly in the jungle, Beatrix enters the fray at A tier. She is surpassed by Granger in the S tier, who not only received a damage boost to Caprice in the last patch, but also a long list of buffs since patch 1.4.94 which has brought him back into the meta.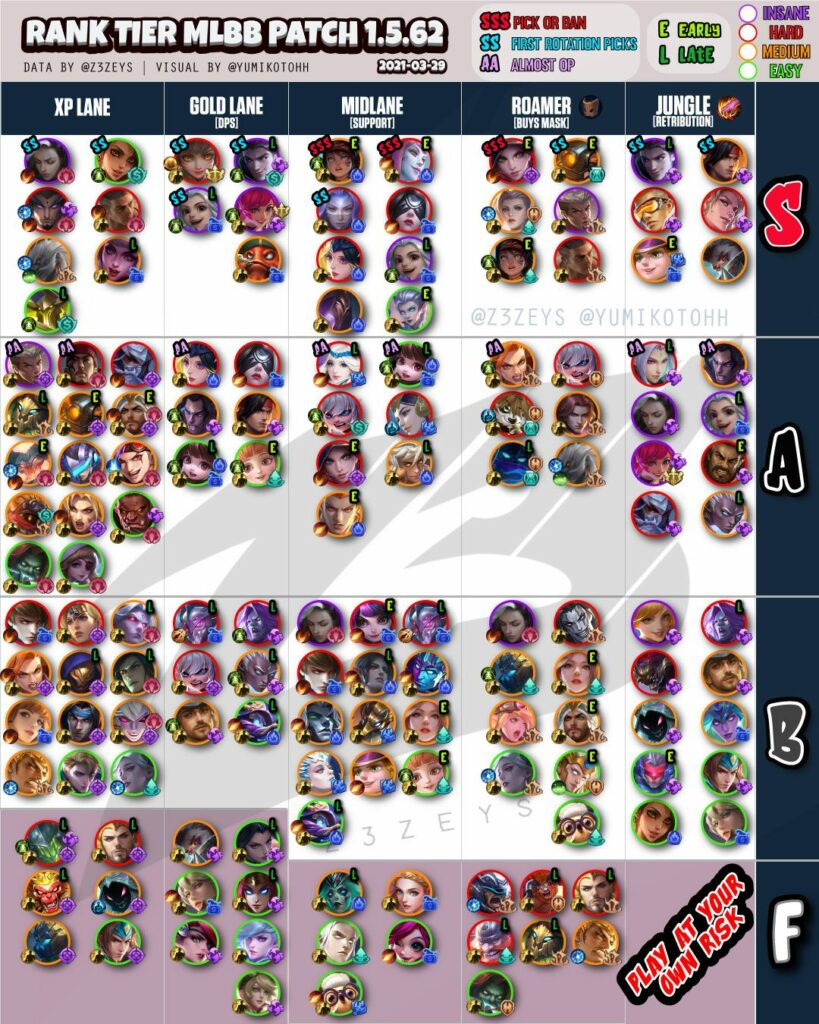 For more of Zeys, read his MLBB ranked tier list here and follow him on Facebook.
READ MORE: EVOS Legends coach Zeys: 'I didn't like the situation, so I restructured the entire ML division'