Aura PH closed off the first day of MPL PH Season 7 with a nail-biter series, defeating MPL debutants Work Auster Force 2-1.
While many were applauding Rafflesia's insane Grock performance, Bennyqt also contributed a lot to the team's success. He was a big factor in winning the second game, which equalized the score of both teams.
Bennyqt picked Bane for the first time this season. The last time he was popular was way back in 2018 before a number of nerfs went live. There was even a point where no one was using him in classic or ranked games.
---
---
With the recent deployment of patch 1.5.62, Bane's Rum and Deadly Catch changed from physical damage to magic damage scaling. His base numbers also went up, making him a great pick at bursting down squishy heroes as a mage/fighter hybrid in the EXP lane.
Many fans were surprised when Bennyqt locked in a Bane in the first game. Though they lost the match in a dominating fashion, 7-16, Bennyqt's Bane showed signs of promise after dishing out the most damage for Aura PH.
Aura PH believed in the strength of Bane, and it was picked again by Bennyqt in game two. Along with Rafflesia's assassin emblem Grock and Greed's Kagura, the team was able to play and pressure against the heavy-damage lineup of Work Auster Force.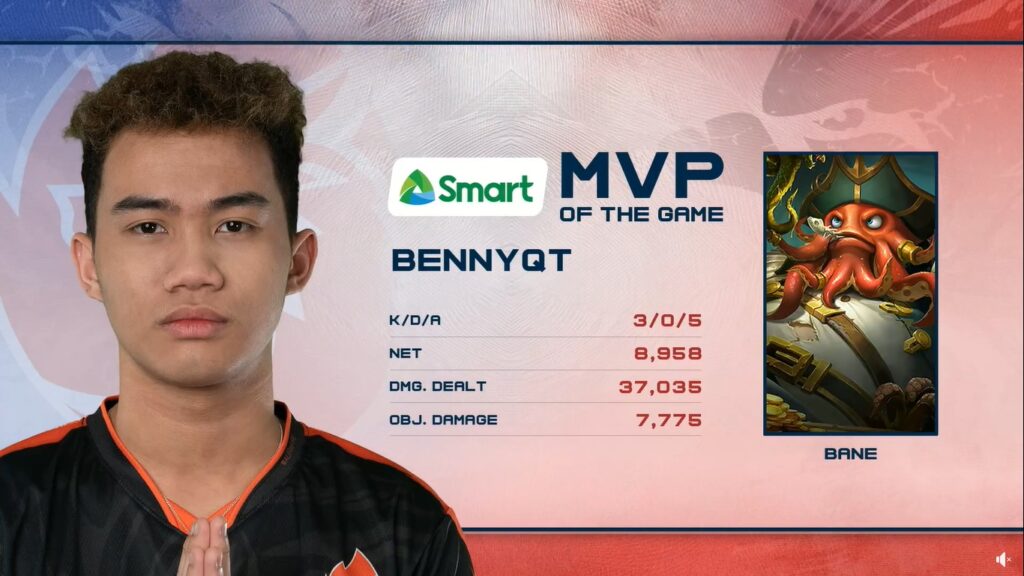 With that, Aura PH gained momentum and eventually won the series.
Expect a lot of people to try out mage Bane in your ranked games, thanks to Bennyqt's stellar performance!
READ MORE: Despite injuries, Kielvj played like a king in MPL PH opener