Taking care of adorable and fluffy flocks of alpaca is surprisingly thrilling!
Moonton Games has just introduced the latest skin for Dawnbreak Soldier in Mobile Legends: Bang Bang, Vibrant Fiesta Beatrix.
This skin design won the LATAM skin design competition, where a player crafted the entire skin, from the character's appearance to the hero's ability effects.
Vibrant Fiesta Beatrix offers a fresh perspective on the marksman hero. Beatrix, once a regular soldier, has now been transformed into a mythical being equipped with futuristic weaponry and a special affinity for cute, fluffy animals.
With her otherworldly features and a dazzling array of sci-fi weapons, this skin boasts a plethora of unique elements that will delight every Beatrix enthusiast.
---
---
Vibrant Fiesta Beatrix character model and skills preview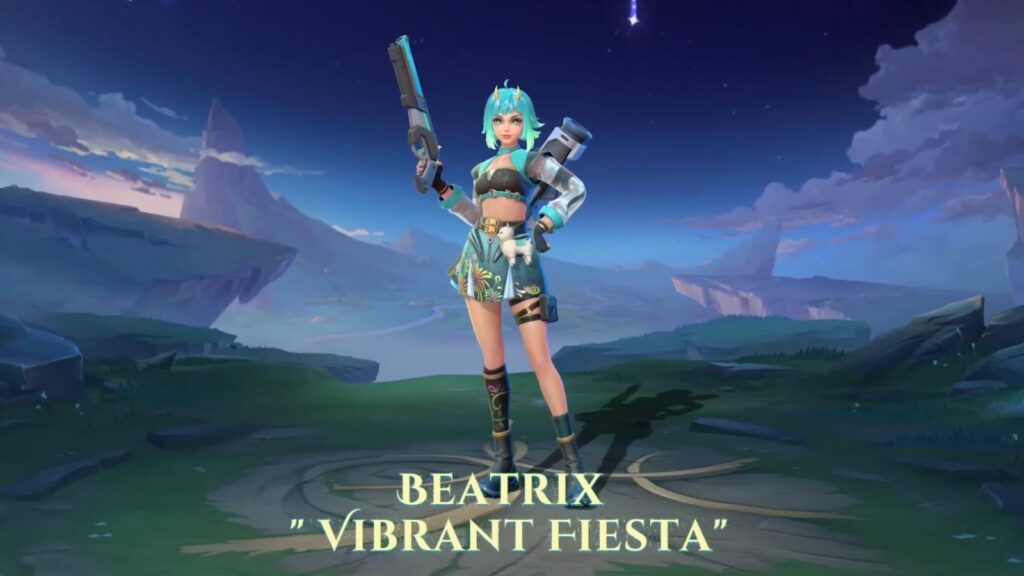 In this new skin, Beatrix ditches her usual armor in favor of a more relaxed and stylish appearance. She now sports a brown and teal cropped top with transparent long sleeves, while her skirt features a vibrant design resembling fireworks bursting in the night sky.
Adding a touch of charm to her outfit is a small, adorable alpaca stuffed toy nestled in her belt. Her overall look becomes even more distinctive with striking light blue eyes, vibrant teal hair, and radiant golden-hued horns.
Her firearms have also undergone significant enhancements, now powered by a solid teal-colored energy source. Despite the skin's futuristic upgrades, a touch of natural aesthetics remains intact, as each of her four guns is adorned with a cheerful yellow flower.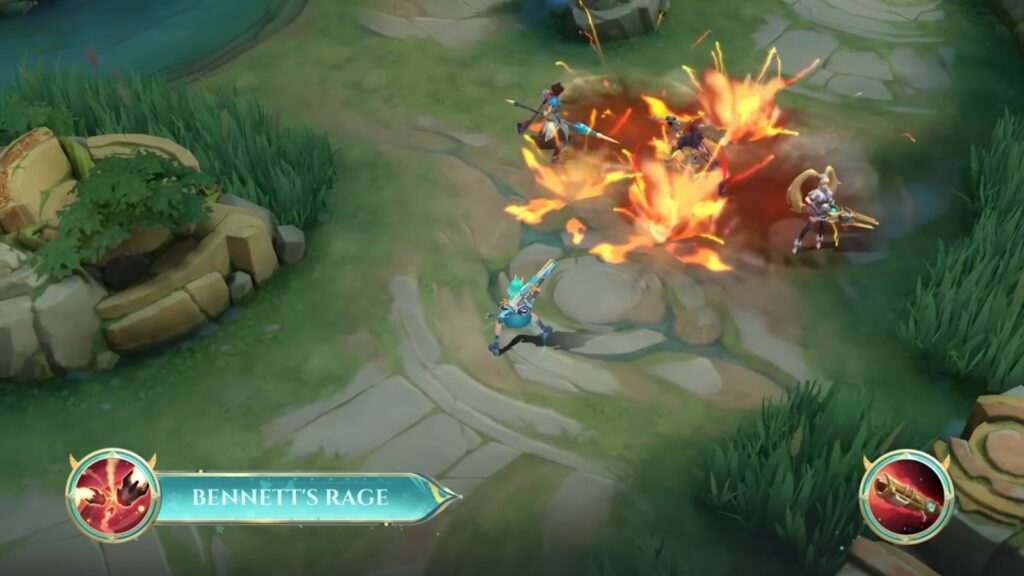 Her shotgun ultimate, Wesker's Elation, sees her firing vibrant green bullets. Nibiru's Passion, her machinegun ultimate, unleashes a mesmerizing combination of gold and teal bullets.
Bennett's Rage, which underwent the most significant transformation, now has Beatrix launching red grenades that erupt into explosions upon impact with the ground.
And when she deploys her sniper ultimate, Renner's Apathy, spectacular fireworks burst forth, illuminating her target in a dazzling display.
Vibrant Fiesta Beatrix will be available soon in the in-game shop.
---
---
Follow ONE Esports on Facebook, Instagram, and Tiktok for MLBB esports news, guides, and updates.
READ MORE: Why Saber and War Axe is such an unstoppable combo in Mobile Legends