This is part of "Esports Heroes", a series that takes a closer look at the stories and origins of some of our favorite esports pros and teams.
While the M1 MLBB World Championship may have come down to two Indonesian teams in the Grand Final, it was hometown squad, Todak, that won the hearts of the Malaysian fans.
The young squad qualified as the MPL MY/SG S4 runner-up, but ended up topping Group C and taking down much bigger names like the Burmese Ghouls on their way to a third-place finish.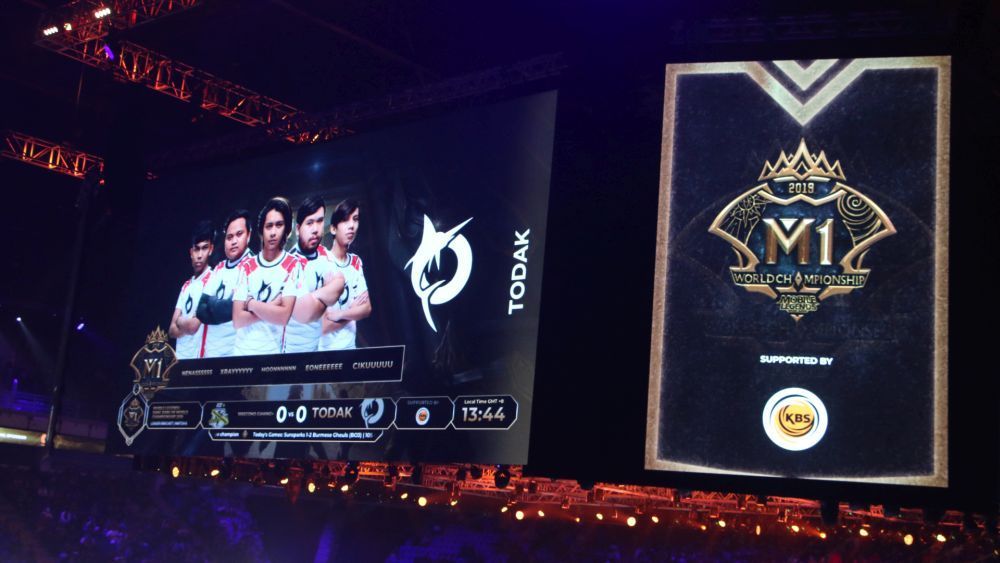 Watching Todak's incredible team coordination, which was on display all weekend, you might be surprised to learn that they only formed earlier this year.
The squad is made up of a mix of new faces and MLBB veterans:
Danial "Ciku" Fuad
Muhd Rizwan "Eone Abdullah
Muhd Qayum "Lychee" Faez
Zikry "Moon" Shamsuddin
Shahril "Nenas" Anuar
Mohd Aiman "Xray" Idris
"We all wanted to get into MLBB in some way, especially since three of our team-mates are MLBB veterans," said team captain Moon. "Once the team had been established, the next step for us: to constantly improve our team-play and skill-sets."
The team first honed their skills by competing in Moonton's Season 3 MY/SG Mobile Diamond Challenge, a developmental league aimed at amateur and semi-pro teams. Todak was clearly the best team in the competition, blitzing through the tournament, and going a perfect 7-0 in the Season 3 playoffs.
Next, the team went through qualifiers for Moonton's MPL Season 4 MY/SG professional league. They were able to qualify for the main tournament where they would end up facing off against much tougher competition like Malaysian squads Geek Fam, Axis Esports, and Singapore teams EVOS Esports SG and Resurgence.
Despite being relative newcomers, Todak exceeded expectations, going 7-2 overall, with a 22-15 game record.
In the playoffs, they continued to impress, sweeping both Axis Esports and EVOS Esports SG 2-0 in the Upper Bracket semifinals and finals. In the Grand Finals they faced EVOS again, but despite taking an early 2-1 lead, eventually lost 2-3.
It was the biggest loss the team had faced to date.
---
---
Despite falling short in the Grand Finals, Todak's second-place finish was enough to secure the team an invite to the MLBB M1 World Championships, Moonton's biggest ever MLBB tournament.
At the M1 World Championships, Todak were drawn in Group C with MPL Season 4 PH champion, Sunsparks, as well as GeO eSports from Brazil, and Evil Esports from Turkey.
Todak lost a close 1-2 game to Sunsparks, but easily defeated GeO eSports and Evil Esports, taking the top spot in the group thanks to a better game differential than Sunsparks.
In the Upper Bracket playoffs, they unfortunately ran into powerhouse Indonesian team, Rex Regum Qeon, in their first match, losing 2-0. However, they went on a rampage in the Lower Bracket, taking out on-fire Japanese squad, 10second Gaming+ and Burmese Ghouls before running into RRQ again in the Lower Bracket Finals.
While Todak was able to take a game off RRQ this time, the more experienced Indonesian squad showed why they're considered one of the best teams in the world and outmaneuvered Todak to take a 3-1 victory.
While Todak were disappointed to not make it to the Grand Finals, their third-place finish is still far beyond anything the team expected at the start of the year.
Todak's success comes in large part due to how well the team plays together. Despite being relatively new, the squad looks like they've been playing together for years, and effectively utilizes an aggressive playstyle and novel team strategies.
"That's how we stand out as being different and continue to keep our opponents on their toes," said Cikuuuuu.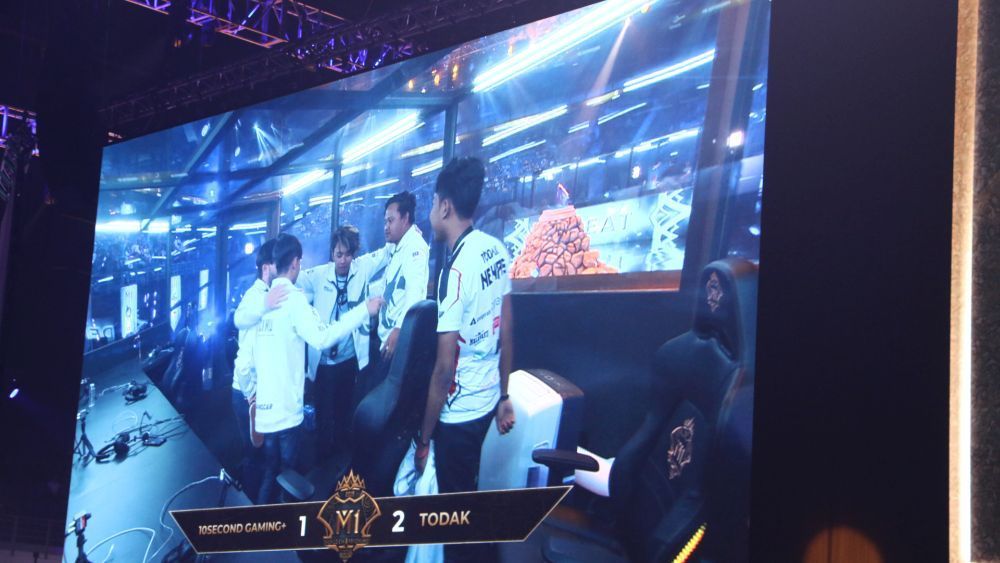 When Todak wins a team fight, they tend to be quick and brutal, with strategies revolving around them going all-in to take down towers or map objectives. Many teams were taken by surprise by this level of aggression at M1, and it ended up costing them.
"As a team, we work out our different playstyles and make sure they can be put together into a singular attack wave. That's how our forward pushes become an unstoppable force," said Cikuuuuu.
With more experience on the biggest stage and more time playing together, Todak will be one of the favorites to win MPL MY/SG S5, and possibly even the M2 World Championships next year.
READ MORE: MLBB M1 World Championship 2019 Grand Finals: EVOS Legends win a 4-3 thriller over RRQ