Experienced Mobile Legends: Bang Bang players are likely familiar with the Hero Lock mode, an important feature that allows them to easily target their enemies by simply tapping on the enemy hero's portrait, eliminating the need for manual aiming.
However, an even more efficient way to lock onto enemies is available, and it's called Smart Targeting.
Smart Targeting functions similarly to Hero Lock mode but with a twist: instead of clicking on a hero portrait, players can lock onto their target by dragging either their basic attack button or skill button towards the intended foe.
What makes this feature stand out is it can also target creeps and minions, making it a valuable tool for securing those critical last hits.
How to turn on Smart Targeting in Mobile Legends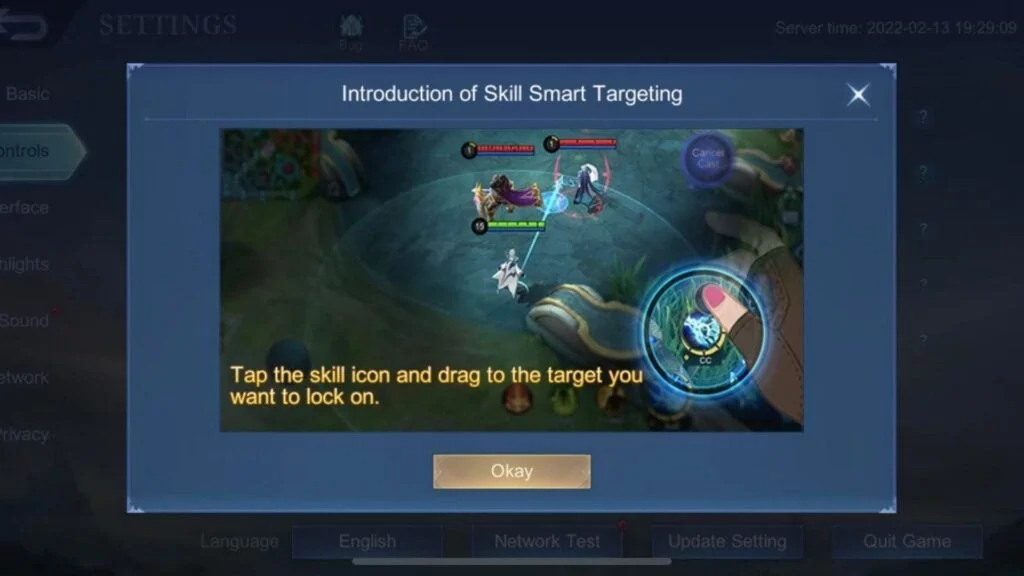 Since it's initially disabled by default, you need to enable this feature by yourself. To activate it, follow these simple steps:
Navigate to the settings menu, then select the controls option.
Locate and activate the Smart Target settings for both basic attacks and skills.
While you do have the option to enable only one of them, it's highly recommended to activate both to fully grasp the capabilities of this feature.
Using Smart Targeting is a straightforward process. When you want to use it, just press and hold either the attack button or the skill button, then drag the targeting dot toward your intended target.
It's worth noting that you can activate this feature even when Hero Lock mode is already turned on, allowing you to enjoy the benefits of both features simultaneously.
Follow ONE Esports on Facebook, Instagram, and TikTok for MLBB esports news, guides, and updates.
READ MORE: What is the Trinity build in Mobile Legends and why it's so popular among marksman mains