Prepare to be mesmerized! If you thought Odette's skins in Mobile Legends: Bang Bang were already stunning, wait until you see this latest masterpiece.
Moonton has just unveiled a teaser on YouTube for Odette's newest skin, Sage of the Currents Odette. This marks her seventh skin after Black Swan, Christmas Carnival, Mermaid Princess, Butterfly Goddess, Virgo, and Auspicious Charm.
In this enchanting transformation, Odette trades her classic pristine white dress for a darker, more elegant ensemble.
Adorned in captivating dark garments and wielding magnificent weapons, this skin will transport you to a realm of regality, where you'll feel like true royalty in the Land of Dawn.
---
---
Sage of the Currents Odette character model and skill effects preview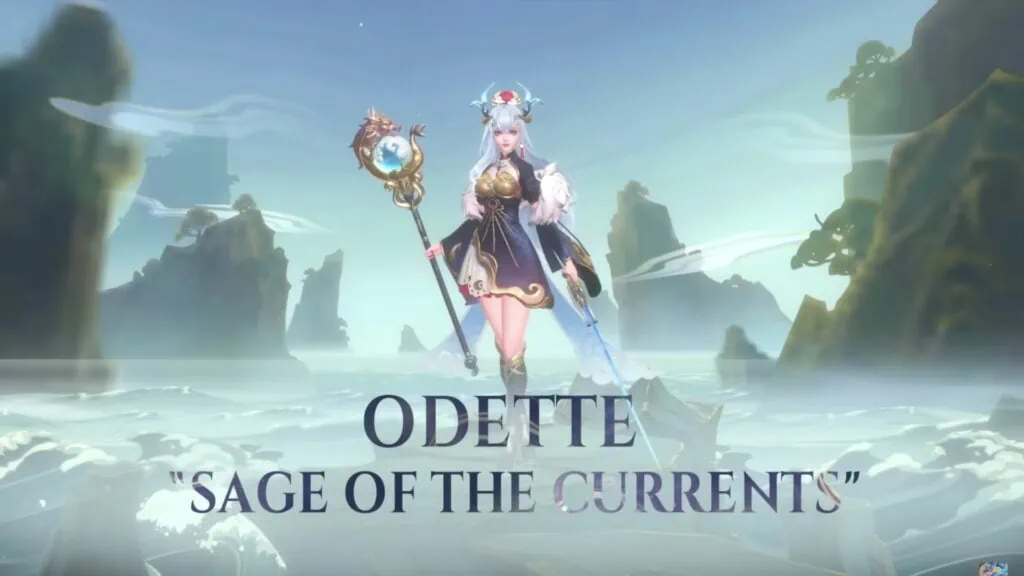 Her hair now has an ash-gray color, perfectly complementing her beauty. But the highlight of her look is undoubtedly the crown, which exudes both strength and charm.
She now also wears a stunning black dress adorned with intricate gold details on the front and edges.
Both her weapons have received a remarkable overhaul as well. She now wields a magical staff with a golden dragon statue at the tip, encircling what seems to be concentrated water energy at its core.
Her sword, too, has been transformed into a fluid manifestation of water, shimmering with each step she takes on the battlefield.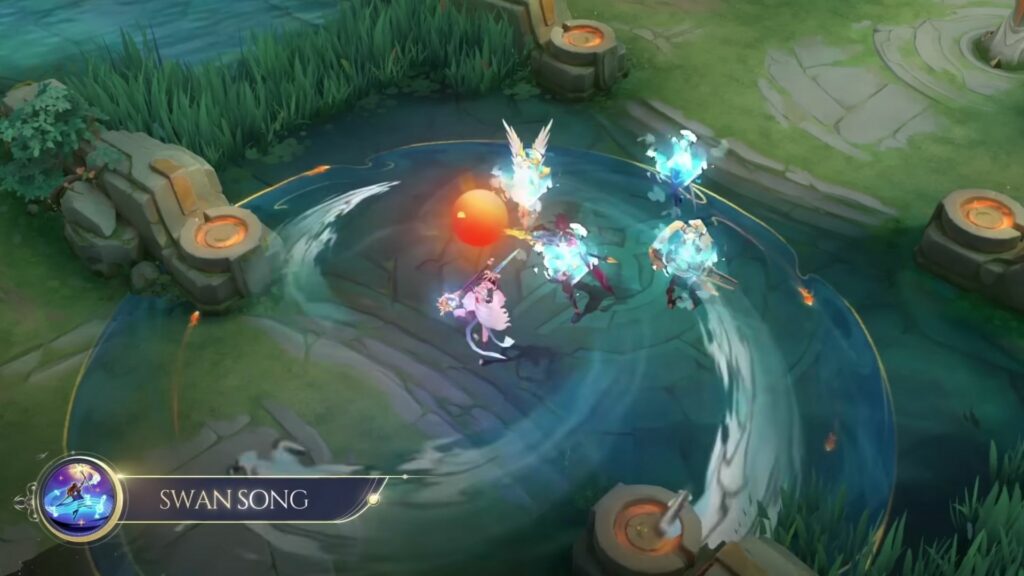 Odette's skills have undergone impressive transformations as well. With Avian Authority, she launches a radiant blue-glowing white dove, adding a touch of elegance to her attacks.
Her Blue Nova unleashes a powerful water blast, engulfing opponents and trapping them in a watery prison for precious moments.
But it is her ultimate skill, Swan Song, that stands out. As she activates it, majestic waves encircle her in a whirlwind.
---
---
The skin will be available in the in-game shop soon.
Follow ONE Esports on Facebook for MLBB esports news, guides, and updates.
READ MORE: 5 MLBB epic skins in the in-game shop that will make your jaw drop