Pharsa mains are once again gifted an enchanting skin.
Mobile Legends: Bang Bang (MLBB) has announced the release of a brand new flower-themed Peony Bloom Pharsa skin, the newest Starlight skin for September.
Peony Bloom Pharsa's appearance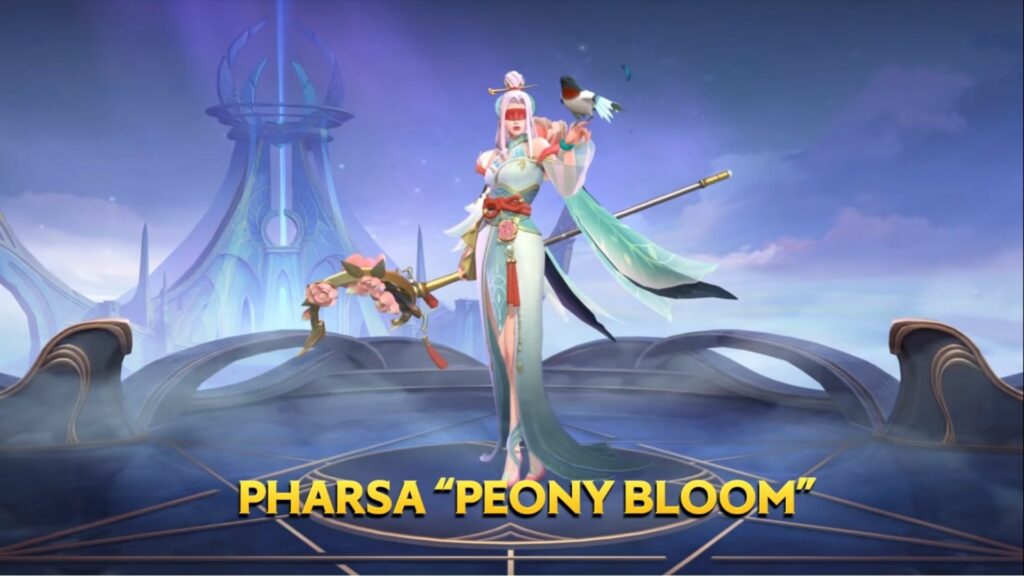 The Starlight skin was announced on Mobile Legends: Bang Bang's YouTube page, revealing the Wings of Vengeance wearing an oriental dress made out of fine, green silk.
She also dons a red belt with a flower pendant, similar to what traditional princesses wore in ancient times. She also has vibrant, violet hair that's very similar to the Zodiac skin line.
Lastly, the skin's name, Peony Bloom, is explained by the large peony on her back. She also wields a magical staff with peonies on its tip, and looks like a living flower fighting in MLBB.
---
---
Peony Bloom Pharsa's skill effects
Pharsa now hurls green and black energy whenever she casts Curse of Crow and Energy Impact.
What makes this skin special is Feathered Air Strike's new animation. A pink peony blooms in an area where she casts her ultimate. Activating all air strikes at once is a sight to behold, as large peonies bloom around Pharsa.
Peony Bloom Pharsa will be available in the in-game store on September 1.
READ MORE: Gold Baron Tigreal is literally the definition of swag