If you've always dreamed about what's it like to live a rich and luxurious life in the Land of Dawn, say no more.
Mobile Legends: Bang Bang has revealed Gold Baron Tigreal, the newest skin for one of the most popular tanks in MLBB.
Gold Baron Tigreal's appearance
The trailer for Gold Baron Tigreal was revealed on Mobile Legends: Bang Bang's official YouTube page, showing the Warrior of Dawn with utmost swag.
In the skin, Tigreal wears a blue suit and tie, complete with thick, lavish fur around his neck. He also wears a belt with a large buckle of what appears to be the dollar symbol made of gold or diamond, or both.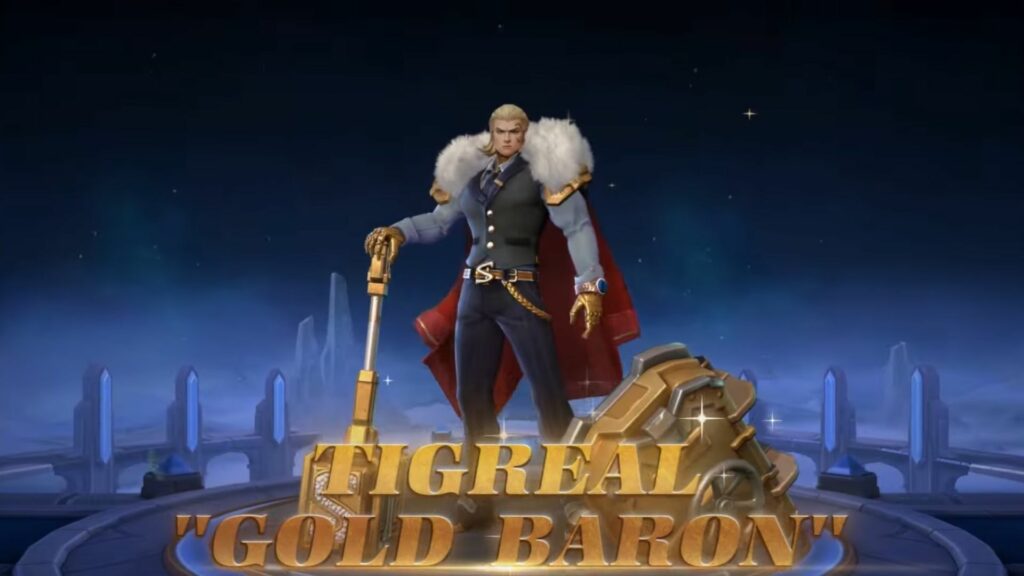 He also has an expensive-looking watch on his wrist, paired with gauntlets made out of pure gold. And if that isn't enough, Tigreal now dons a blonde pompadour-style hairdo.
As for his hammer and shield, he now wields a massive golden hammer with a large dollar sign on its face. He also carries a bank vault door as his shield.
Tigreal is literally the Mobile Legends: Bang Bang version of Richie Rich.
---
---
Gold Baron Tigreal's skills
Gold coins appear everywhere with each basic attack. A gold hue appears behind him when he charges with Sacred Hammer.
As for Implosion, literal cash bills fly around him as he smashes his hammer in the ground. You can't get more swag, or rich, than this.
Gold Baron Tigreal will be available soon in the in-game store.
READ MORE: Could Johnson be Megatron in the new MLBB x Transformers collab?