The Mobile Legends: Bang Bang newest hero is named Yin. He's the star of Moonton's latest cinematic, "The Host: A Tug of War", which is one of their best animated works to date.
The cinematic featured Yin knocking heads and fists against one of MLBB's most popular fighter heroes, Yu Zhong, in a volcanic environment that looked like a Domain Expansion from popular anime, Jujutsu Kaisen.
While we still don't know why Yu Zhong has so much beef with Yin, we've gathered a few clues about from the cinematic which Moonton calls its first "Forsaken Light" trailer, possibly a skin line that will debut alongside the new Mobile Legends hero.
---
---
New Mobile Legends hero Yin is a cool combination of Jujutsu Kaisen's Sukuna and Marvel's Shang-Chi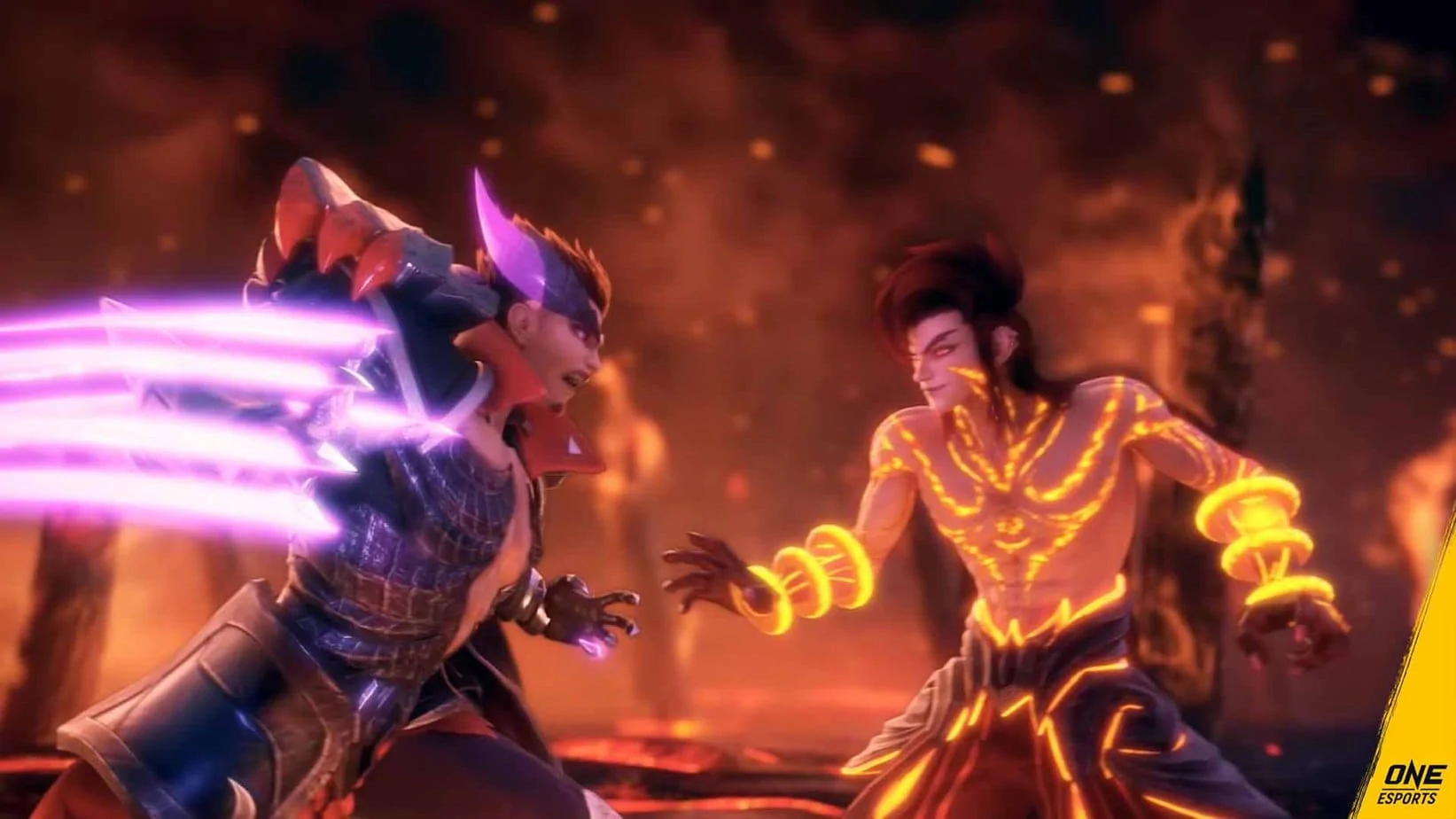 In the opening scene of The Host: A Tug of War, we see Yin struggling and falling on the side of a cobbled city street similar to Shiganshina from Attack on Titan.
A force then takes over him and moves his body against his will. This gives us a closer look at the three gold rings on each forearm, just like the rings Marvel's Shang-Chi wears.
The mysterious symbols on his body then start to glow, and an evil voice can be heard. Completely taking over Yin's body, the entity transforms him. His blonde hair turns red, his fingernails grow sharp and longer, his body markings glow orange, and his eyes, a devilish red.
Just like Jujutsu Kaisen's Sukuna when he takes over protagonist Yuji Itadori, Yin's new form is insanely powerful. He's able to match Yu Zhong's blows, and even unleashes a molten-filled Domain Expansion, crushing the Black Dragon.
Yin's lore will be expanded in Moonton's comic "The Host: In Hopes of Light", which will be released on January 13, so stay tuned!
Watch the full "The Host: A Tug of War" cinematic trailer here:
Follow ONE Esports on Facebook for the latest Mobile Legends: Bang Bang news, updates, guides, and more.
READ MORE: 3 exciting changes in MLBB's 2022 balance adjustment plan