Worlds 2021, the biggest international League of Legends (LoL) esports tournament of the year held annually with a prize pool of more than USD$2 million, begins soon on October 5.
One die-hard League of Legends fan who shares the same passion for anime created her very own LoL esports Jujutsu Kaisen animation featuring star players from the LEC (League of Legends European Championship) in a LOST IN PARADISE adaption.
---
'LOST IN PARADISE' is Jujutsu Kaisen's Season 1 ending theme song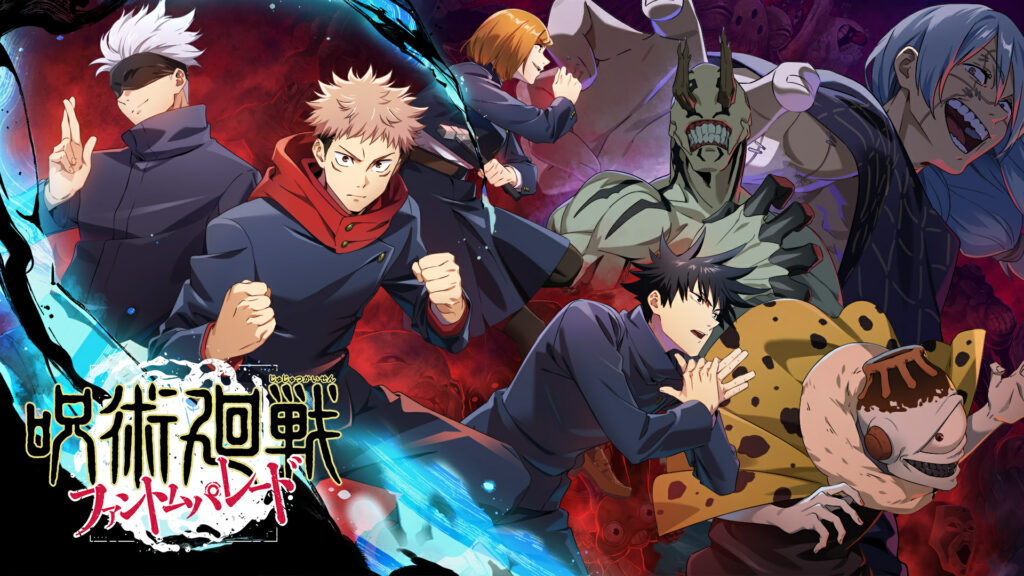 One of the biggest mainstream animes that took over the globe this year is MAPPA's Jujutsu Kaisen, which brought to life the popular Shonen Jump manga created and illustrated by Gege Akutami.
It follows the story of protagonist Itadori Yuji in his fight against evil in a fictional world of negative Curse Energy and the monsters that emerge because of it.
From unique character design, to incredible fight scenes, to its outstanding original soundtrack, everything about the anime received high acclaim, including its ending theme, "LOST IN PARADISE" by ALI featuring AKLO.
An upbeat song with colorful visuals, it features the anime's main characters in casual wear, dancing to the beat in relatable slice of life scenes, a stark contrast to its dark, foreboding theme.
---
---
Fan made LoL esports Jujutsu Kaisen animation on Reddit features Worlds 2021 LEC pro players and talent
u/HarmonicSky posted her full-length adaption of LOST IN PARADISE on the League of Legends subreddit, which has garnered more than 14,000 upvotes and counting.
The LoL esports Jujutsu Kaisen animation reimagines star LEC professional players in the same iconic scenes of LOST IN PARADISE, with hair gel, doors opening, fishing, bicycles, headphones, and of course, the same quintessential dance moves.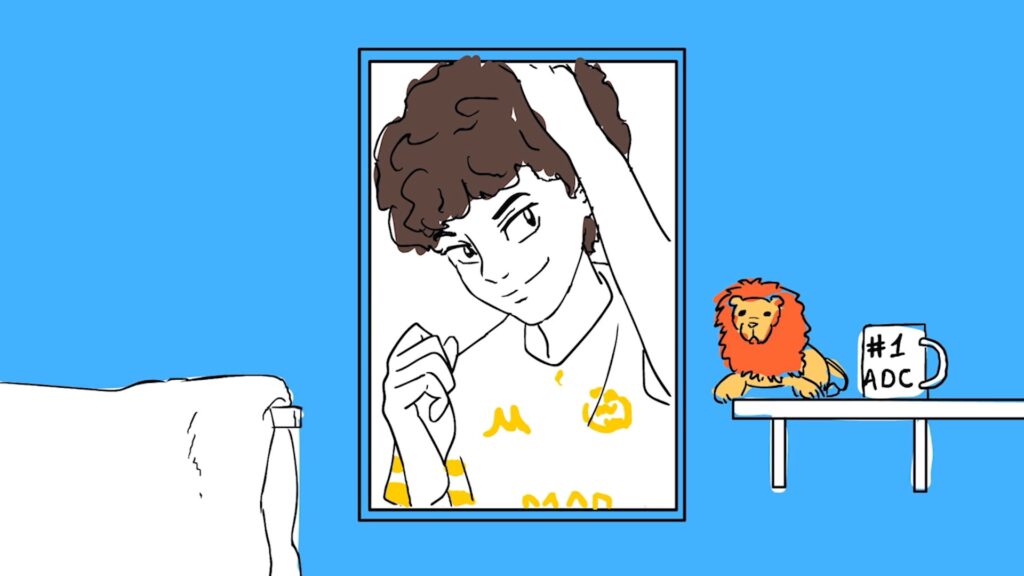 The best part of the LoL esports Jujutsu Kaisen animation is the sheer amount of LEC references that HarmonicSky cleverly integrates, curating memes that the community appreciates.
MAD Lion's bot laner Matyáš "Carzzy" Orság opens the song in place of Itadori Yuji doing up his hair in the bathroom scene with a mug that reads "#1 ADC".
Fnatic's former jungler turned top laner Gabriël "Bwipo" Rau and wide Bwipo both make an appearance, taking the place of Nobara Kugisaki, while Rogue's star jungler Kacper "Inspired" Słoma slides into Megumi Fushiguro's sequence.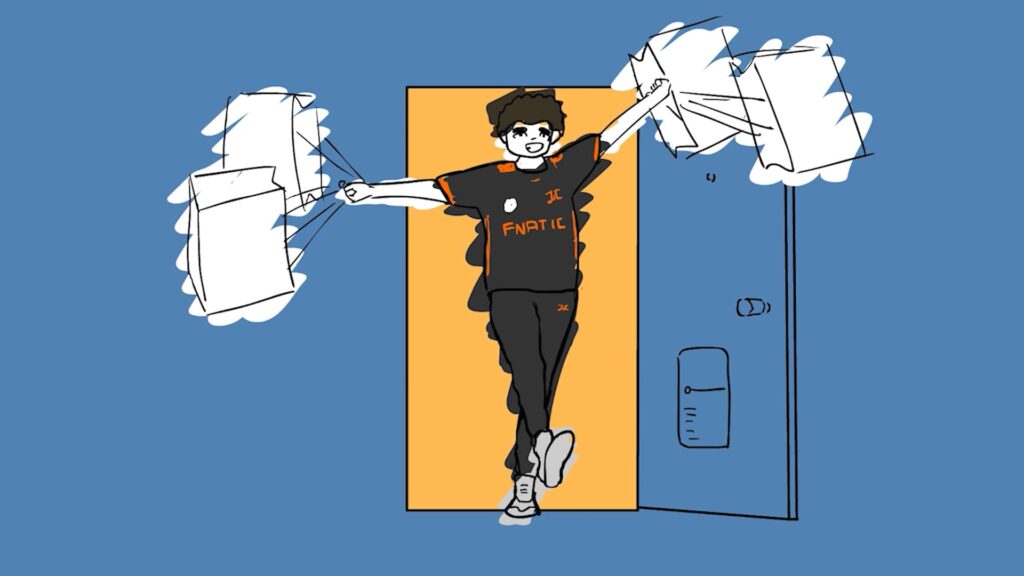 If you've got a keen eye, you'd also be able to spot LEC and Worlds sponsor Redbull, host Eefje 'sjokz' Depoortere, MAD Lions head coach James "Mac" MacCormack, and more. We especially love the jab at G2 Esports' top laner Marcin "Jankos" Jankowski at the recent Worlds 2021 group draw show.
According to HarmonicSky, she took four months to make this 1:31 animation and had to prep even before the teams were locked in for Worlds. Watch her full animated video here:
Follow HarmonicSky on Twitter, and be sure to catch these players in the flesh live at Worlds 2021 on Riot Games' official channels on Twitch and YouTube starting on October 5.
READ MORE: Domain Expansion from Jujutsu Kaisen was in Valorant all along!