The 2021 LPL Summer Final between FunPlus Phoenix and Edward Gaming delivered exhilarating fights, twists and turns, and the crowning of a champion with a newly designed LPL trophy by Tiffany and Co.
Edward Gaming first fell to the lower bracket after losing to Team WE in Round 4 of the 2021 LPL Summer Playoffs. They bounced back with wins over LNG Esports and Team WE again to reach the final, where they took down FunPlus Phoenix 3-1 for the title.
This is the first domestic championship that they've won in four years, and the organization's sixth. The last time they took home the LPL trophy was in 2017, where they edged out Royal Never Give Up 3-2 in the Summer Playoffs.
---
---
The new LPL trophy was specially designed, and crafted by Tiffany and Co.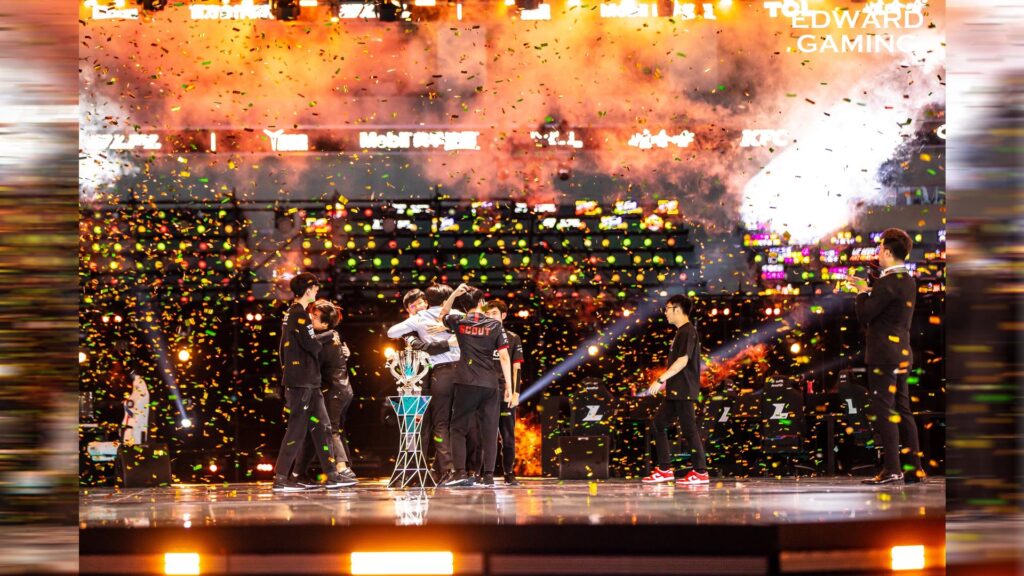 In celebration of League of Legends' 10th anniversary in China, the league had their signature Silver Dragon Cup recast by Tiffany and Co.
According to LPL's Twitter post, the LPL trophy depicts the dragon as "the soul of China" and the cup as "the reward for the championship". The two silver dragons mirrored on both sides are "fused with aspects of the noble five-toed Chinese dragon".
On top of that, the dragon's eyes are made of bright, dazzling aquamarine.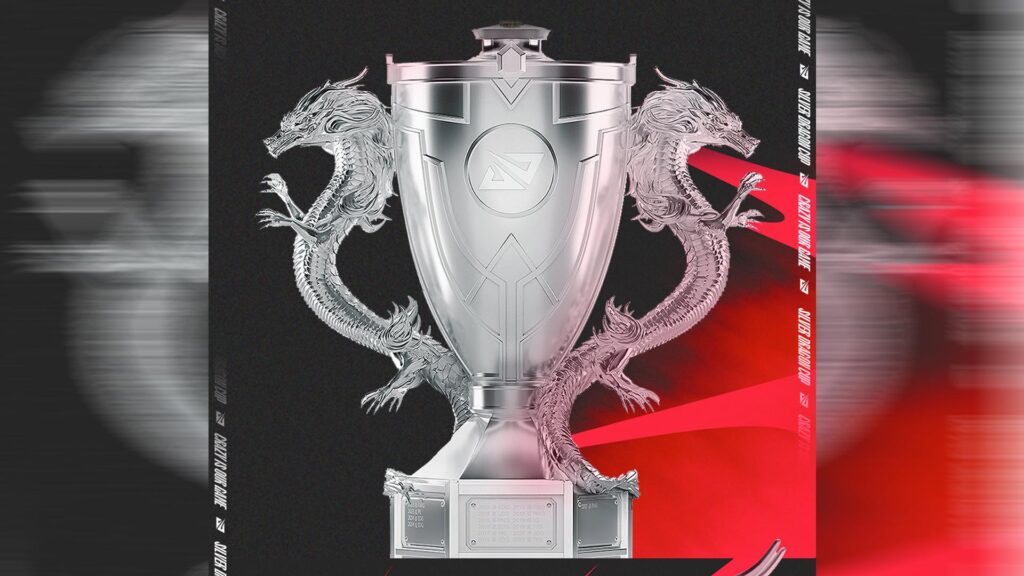 ---
Straight out of Shang-Chi and the Legend of the Ten Rings
Warning: This section contains spoilers from the movie.
For these reasons, the Tiffany and Co. LPL trophy looks incredibly similar to the dragon of Tao Lo in Marvel's latest movie, Shang-Chi and the Legend of the Ten Rings.
The Great Protector of the region finally emerged in the last act, fighting alongside Shang-Chi and the villagers against the Dweller in a widespread, epic battle. We love how both the LPL trophy and the Shang-Chi movie stays true to traditional Chinese culture, and have put in so many details into its dragons that look just like each other.
The mythical dragon is one of the 12 animals in the Chinese zodiac, and a prominent symbol used throughout its history, representing good luck, strength, and power.
Now that there are two of them beautifully crafted in the LPL trophy, its championship winners will surely be blessed for years to come. Thank you, Great Protectors.
This League of Legends esports season, Tiffany & Co. also partnered with Riot Games Korea for the 2021 LCK Summer Final to debut one-of-a-kind commemorative championship rings and an MVP bracelet.
Catch more League of Legends esports live on LPL's official YouTube and Twitch channel.
READ MORE: Learn more about LPL's trilingual host Wendy in Vol. 2 of this two-part series