It's just the start of 2022, but Moonton has already made plans to drastically improve the gameplay experience in Mobile Legends: Bang Bang.
Moonton has just released an update on YouTube, detailing the developer's balance adjustment plan this 2022. While some detail changes in the Land of Dawn, there are other changes that will improve the experience for players even before a game starts.
Here are three changes to look out for this year in Mobile Legends: Bang Bang.
Top 3 changes in the upcoming Mobile Legends balance adjustment plan
3. The blacklist system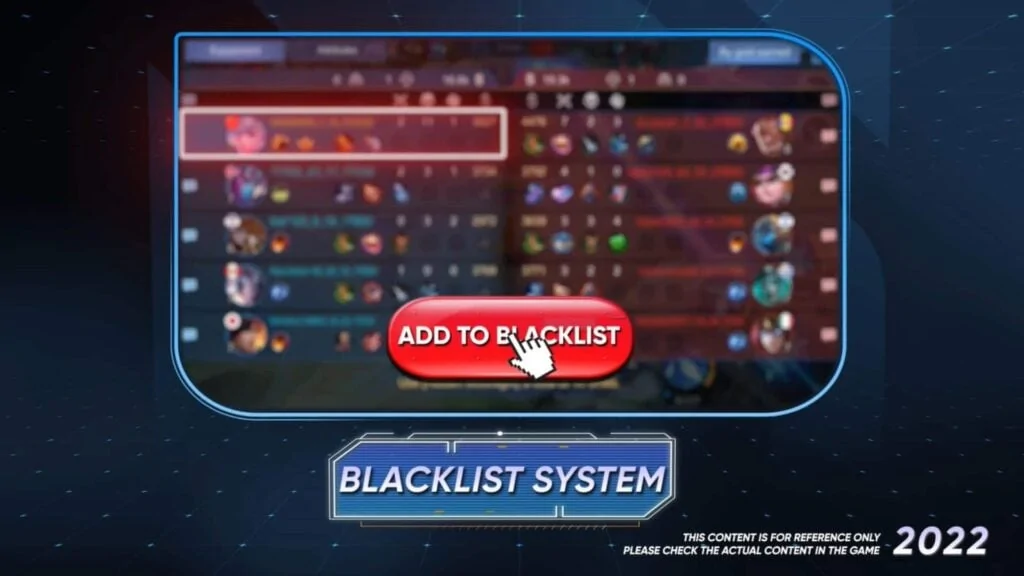 First on the list is Mobile Legends' blacklist system. You can now block any players from becoming your team mate ever again.
This is a cool new feature that is extremely helpful if you previously had a toxic teammate in your game.
---
---
2. A new and improved AI system
The balance adjustment plan will also improve the matchmaking system, giving players less loading times in queues as well as accuracy according to the player's personal preference.
The artificial intelligence will collect a player's in-game data and study it, giving them a better playing experience such as a vastly improved matchmaking system.
1. Players can now dodge a game during the picking stage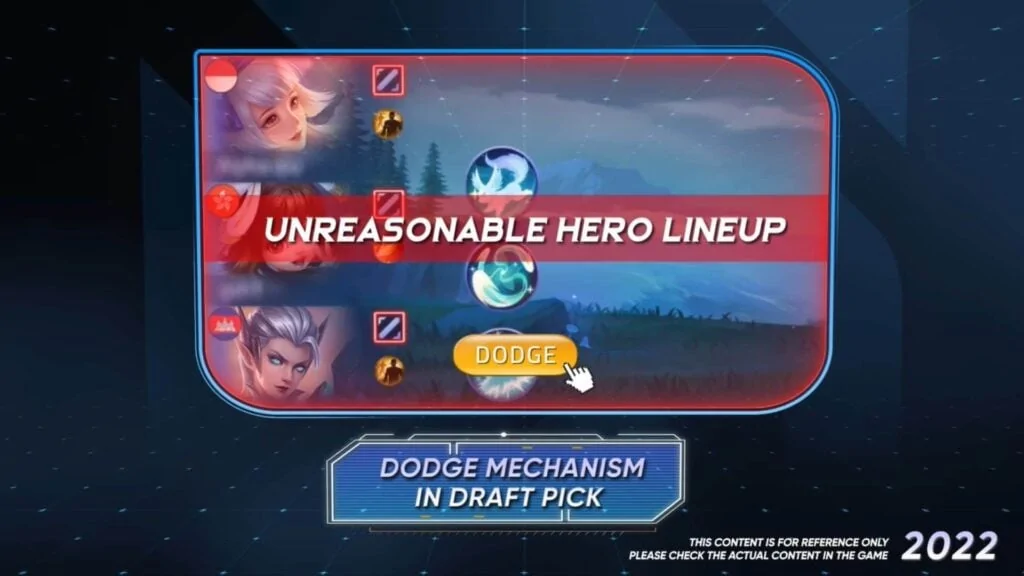 The biggest change in the balance adjustment plan has to be the feature that lets players dodge a game if the system deems the lineup to be "extremely unreasonable"
There's no word yet on what is considered "extremely unreasonable", but this could mean a scenario where a team has three or more heroes with the same role.
Visit ONE Esports for more in-game updates about Mobile Legends: Bang Bang.
READ MORE: Vexana and Faramis will finally get a much needed revamp in 2022