Moonton's mobile multiplayer online battle arena (MOBA) game Mobile Legends: Bang Bang has a special treat for anime fans this month. The game is launching an anime-themed skin line called The Aspirants featuring heroes Layla and Fanny.
The Blade of Kibou Fanny skin, in particular, will be voiced by popular Japanese voice actress and singer Nana Mizuki.
---
Who is Nana Mizuki?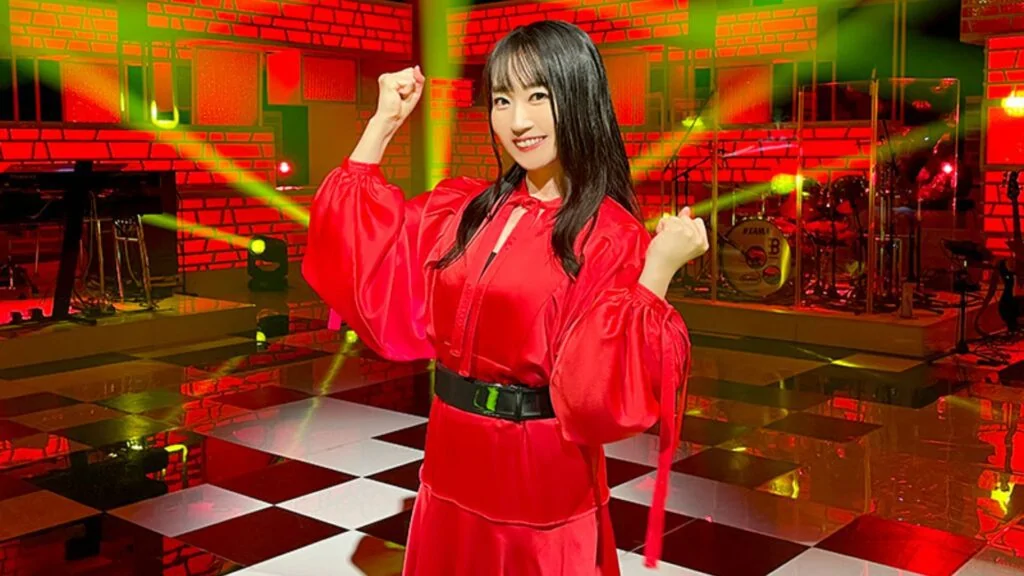 Nana Mizuki is an anime voice actress and a J-pop recording artist. She is known for giving life to Hinata Hyuga, one of the protagonists of the Naruto franchise.
She is recognized for her other roles in the anime world, such as Rosario+Vampire's Moka Akashiya, Black Butler's Alois Trancy, Magi: The Labyrinth of Magic's Ren Hakuei, Magical Girl Lyrical Nanoha's Fate Testarossa, and Black Clover's Vanessa Enoteca.
She is also part of the voice acting cast for major anime shows like One Piece and Fullmetal Alchemist.
When it comes to video games, Nana Mizuki voices Persona 5's Ann Takamaki, Death Stranding's Fragile, and Arknights' Mostima.
Voice acting aside, she is a huge J-pop superstar and has been in the industry since 2000. Her best-selling single, "Phantom Minds," is the opening theme for the Magical Girl Lyrical Nanoha movie.
Nana Mizuki characters and notable work
| | | |
| --- | --- | --- |
| CHARACTER | ANIME SERIES | CHARACTER DESCRIPTION |
| Hinata Hyuga | Naruto | Hinata is the oldest daughter of Hiashi Hyuga and Neji's cousin. |
| Moka Akashiya | Rosario+Vampire | Moka Akashiya is a vampire and the protagonist of the series. She has two personalities — the Inner Moka and the Outer Moka. |
| Alois Trancy | Black Butler | Alois is the sadistic head of the Trancy household. He has a close relationship with his butler, Claude Faustus. |
| Hakuei Ren | Magi: The Labyrinth of Magic | Hakuei is the sister of Hakuryuu and the Kou Empire's first Imperial Princess. |
| Fate Testarossa | Magical Girl Lyrical Nanoha | Fate is Nanoha's rival-turned-friend in the series. |
| Vanessa Enoteca | Black Clover | Nicknamed the Drunken Frenzy Witch, Vanessa is a thread magic-user in the anime. |
---
---
Mobile Legends' Blade of Kibou Fanny skin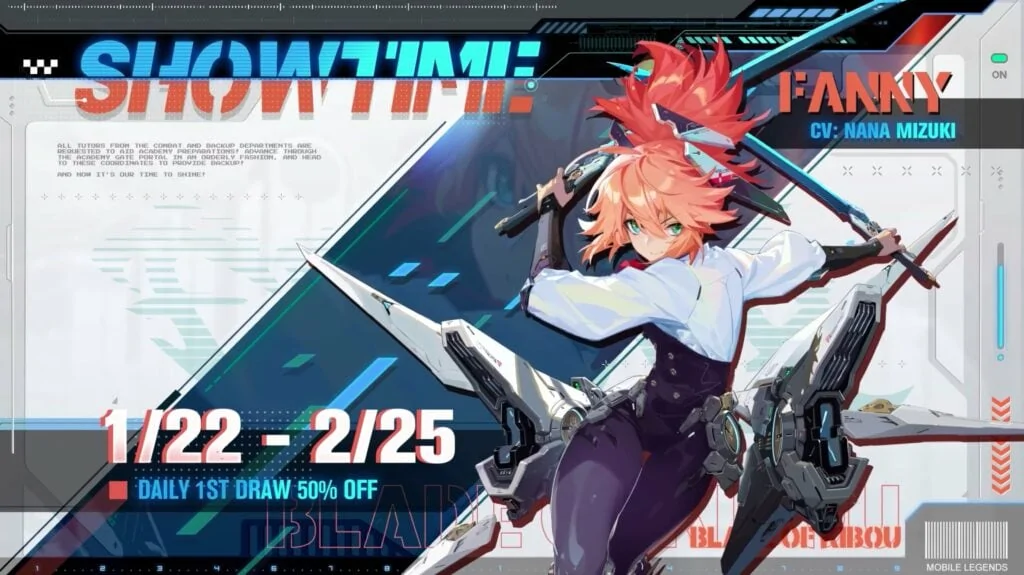 Blade of Kibou Fanny is one of two announced skins in the Aspirants skin line. It shows the assassin hero in a stylish black and white jumpsuit similar to Miss Hikari Layla's color palette.
Fanny swings from the sky using special mecha gear while wielding dual blades.
You can find out more about the Aspirants anime skins here.
Blade of Kibou Fanny will be available from January 22 to February 25 through a draw event.
READ MORE: MLBB's The Aspirants anime skins: Release date, events, rewards