Mobile Legends: Bang Bang has gone full weeb with its newest anime skins, The Aspirants. The skins look straight out of an anime series, and they're also voiced by popular anime seiyuu (voice actresses), Nana Mizuki and Yoshino Nanjo.
Mobile Legends fans, here's everything you need to know about Yoshino Nanjo, who voices Miss Hikari Layla.
---
Who is Yoshino Nanjo?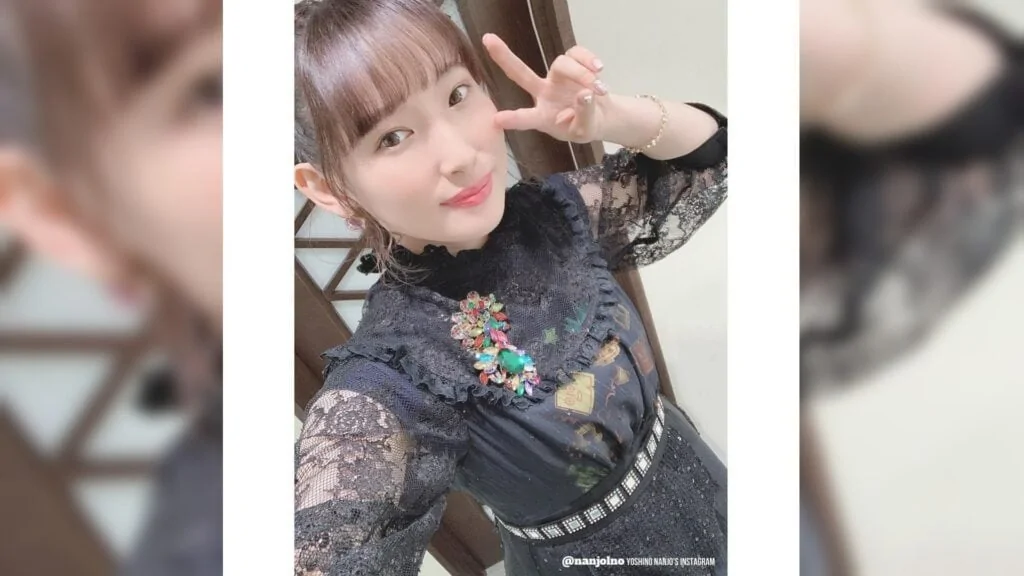 Yoshino Nanjo is a Japanese voice actress, known for giving life to Love Live! School Idol Project's kaichou (student council president), Eli Ayase. She is also known for A Certain Scientific Railgun's Maaya Awatsuki and Detective Opera Milky Holmes' Kokoro Akechi.
Japanese pop (J-pop) fans will recognize her as the lead singer of fripSide, a J-pop duo originally composed of Satoshi Yaginuma and Nao. Yoshino took over after Nao announced her graduation back in 2009. FripSide is known for its theme songs for anime series such as A Certain Scientific Railgun, Hayate is A Combat Butler, and Black Bullet.
Yoshino is also the voice actress behind numerous video game characters such as Tokyo Mirage Sessions ♯FE's Kiria Kurono, Onmyouji's Kinnara, and now Mobile Legends: Bang Bang's Miss Hikari Layla skin.
Yoshino Nanjo characters and notable works
| | | |
| --- | --- | --- |
| CHARACTER | ANIME SERIES | CHARACTER DESCRIPTION |
| Maria Oosawa | CANAAN | Maria is Canaan's supportive close friend. She suffered amnesia due to the trauma during the Shibuya incident. |
| Maaya Awatsuki | A Certain Scientific Railgun | Maaya is a Level 3 Academy City esper who can manipulate the buoyancy of the user and their surroundings. |
| Yuni | Reborn! | Yuni is the third Sky of the last generation of Arcobaleno. She possesses the power to read people's minds and feelings. |
| Aiko Kudou | Idiots, Tests, and Summoned Beasts | Aiko is a techy, green-haired student from Fumizuki Academy. |
| Kokoro Akechi | Detective Opera Milky Holmes | Kokoro Akechi leads the Genius Four police investigation unit, a department in Yokohama specializing in anti-phantom thief incidents. |
| Sayuri Kakinuma | Another | Sayuri is a quiet and shy student who often has her nose stuck in a book. |
| Eli Ayase | Love Live! School Idol Project | Eli is the student council president of the Otonokizaka High School and one of the main characters of the series. |
---
---
Mobile Legends: Bang Bang's Miss Hikari Layla skin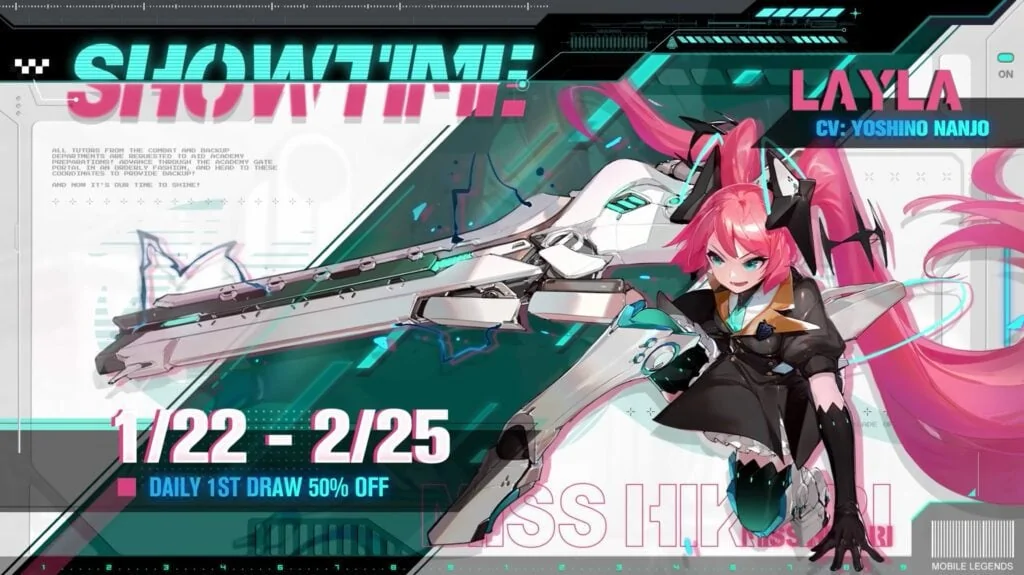 Mobile Legends' Miss Hikari Layla skin reimagines the marksman hero with a futuristic concept. Layla wears a fusion of a black frilly dress and dons a white robotic right arm and leg, similar to mecha girls in anime. Her energy cannon is now an extension of her arm, giving her even more style points as she saves the Land of Dawn from Enders.
You can find out more about the Aspirants anime skins here.
Miss Hikari Layla will be available from January 22 to February 25 through a draw event.
READ MORE: MLBB's The Aspirants anime skins: Release date, events, rewards