Moonton is taking player feedback to a new level with the introduction of Layla's Workshop.
The new initiative will allow players to post suggestions on new features or how to improve existing ones in the game.
According to the developers, Layla's Workshop will be available to all players, including those who are just starting out.
"MLBB cannot be and should not be changed based on a single proposal or flash of creativity," they wrote. "The Land of Dawn is a culmination of the love and effort of millions of players."

---
---
How to contribute and suggest in-game improvements in Layla's Workshop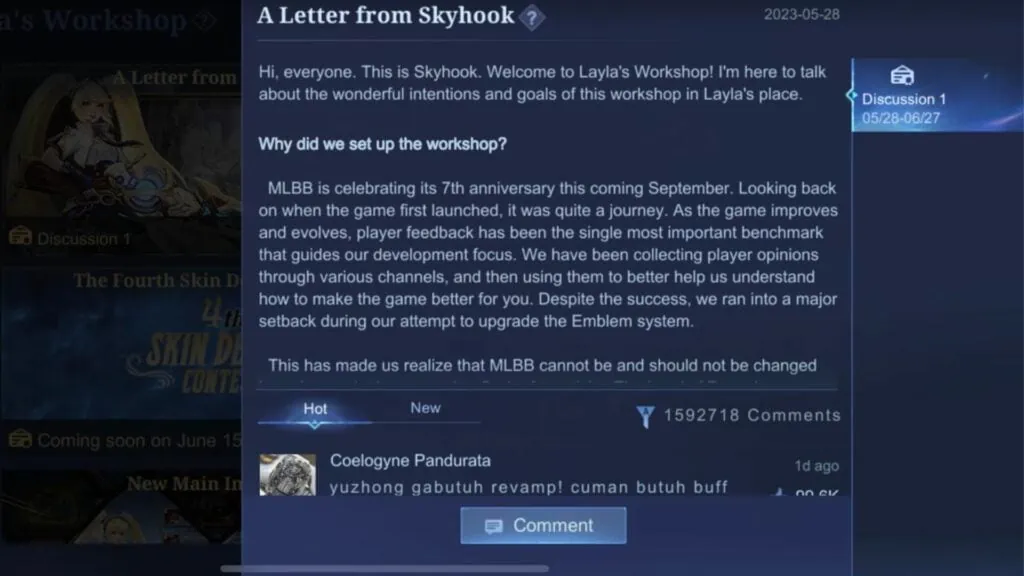 To participate, navigate to the events tab on the left side of the MLBB client home screen.
Once there, click on the second tab with the house logo, which will lead to Layla's Workshop where you can share your comments or suggestions.
Moonton then prepares major updates on a yearly basis and presents them for discussions within the community.
Each proposal undergoes a comprehensive review, going through five to six rounds of open discussion. Ultimately, the proposals enter the final phase, where they are put up for community discussion.
For a proposal to be implemented in the game, it must receive an overwhelming majority vote from the community.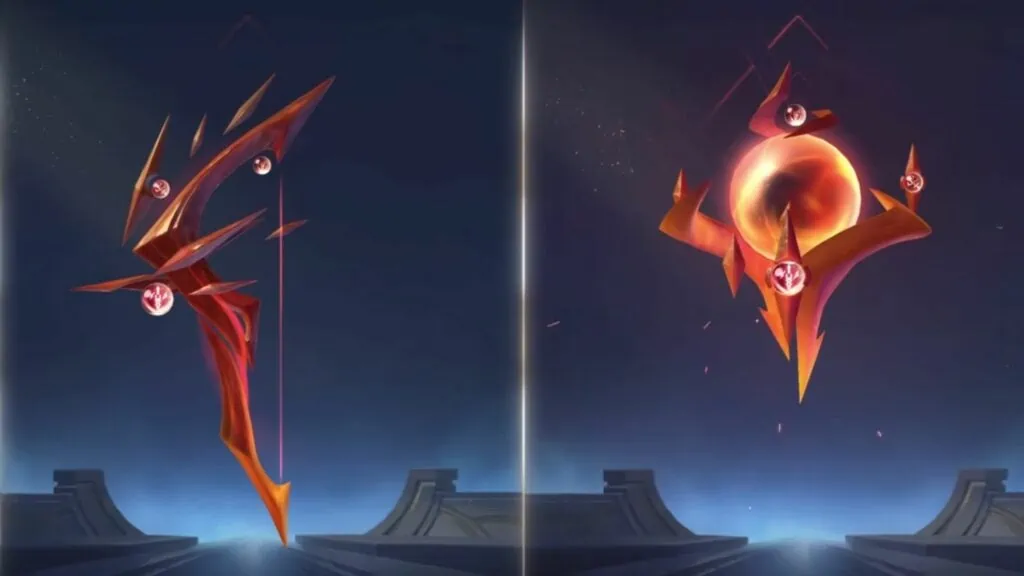 As of writing, the only ongoing discussion on Layla's Workshop so far is the upcoming revamped emblem system.
Follow ONE Esports on Facebook, Instagram, and TikTok for MLBB esports news, guides, and updates.
READ MORE: How to know the best type of Retribution for you in Mobile Legends