If you are having a hard time succeeding in the EXP lane, ECHO's Sanford "Sanford" Vinuya recommends that you try out this cheese hero pick.
That hero is none other than his signature pick, Grock. The 16-year-old has been finding success with the hero in competitive play, so much so that his name has become synonymous with the tank.
This is despite the fact that the hero is better suited in the roam position since he possess multiple crowd control skills. This tank hero is actually the complete opposite of some of the more popular EXP lane fighter heroes such as Lapu-Lapu, Yu Zhong, and Badang, who do not have as much crowd control, and who pack a lot more damage.
So what makes the hero a force to be reckoned with in the EXP lane? And what are some of the things every aspiring EXP laner Grock needs to know to succeed with the hero?
---
---
Two things set Grock apart from other EXP lane heroes, according to ECHO's Sanford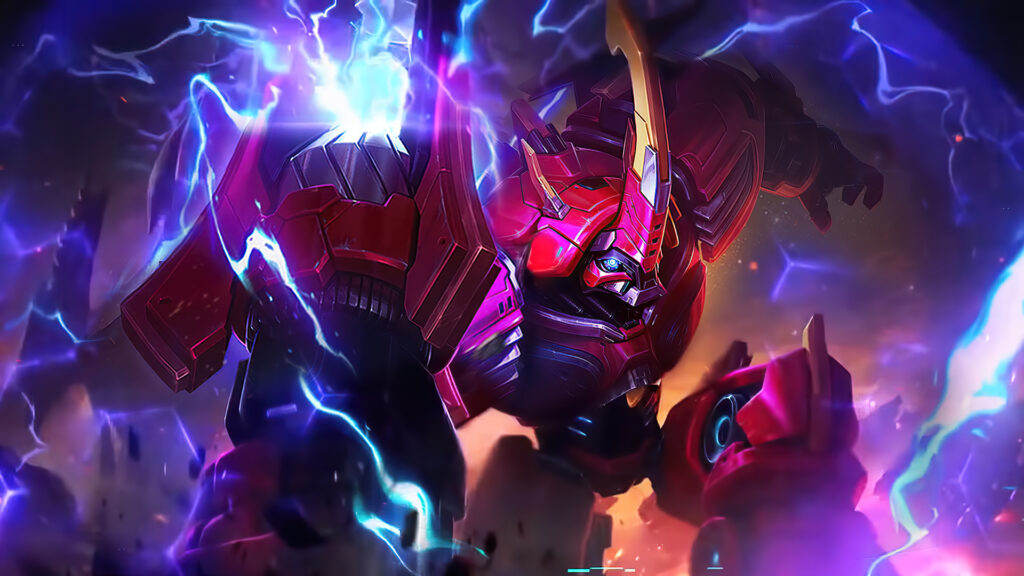 In an exclusive interview with ONE Esports during the M4 World Championship knockout stage, Sanford elaborates on why he prefers to use Grock over other heroes in the EXP lane.
"First off, Grock can block minions in the early game," he said. "He also has a crowd control immunity whenever you use his first skill."
The Fortress Titan is the only hero who can delay the movement of minions with his second skill, Guardian Barrier. This causes enemy minions to lineup much closer to your turret, allowing for a safer laning experience.
In addition, Grock has innate crowd control immunity in Power of Nature when he's near a wall. This deals tremendous damage depending on your item build, making it a flexible skill in every situation.
---
---
But like every hero, Sanford said that Grock does struggle against some heroes, particularly those who are mobile and have one to two mobility skills.
"The toughest matchup for him is Uranus," he added. "More particularly, heroes who are difficult to kill in a 1v1."
For those who want to try the Fortress Titan in rank, he advises, "You really need to practice the hero first before using him in rank. Don't forget to block minions in the game and always remember to trust your teammates."
Want to try out the Fortress Titan in your next game? Here are three recommended emblem sets for the tank hero.
You can also check out how MPL PH players such as Smart Omega's Joshua "Ch4knu" Mangilog and MPL MY player Mohammad "Xorn" Noorplay play the Fortress Titan in competitive play.
Follow ONE Esports on Facebook for MLBB esports news, guides and updates.
READ MORE: Mobile Legends Julian guide: Best build, skills, emblem, combos