Step aside Aquaman. A new hero from the depths of the ocean is set to unite all the kingdoms and become the greatest warrior the Land of Dawn has ever seen.
Mobile Legends: Bang Bang has just released a teaser for Fleet Warden Yi Sun-shin, the hero's first Epic skin in the game, on YouTube.
Fleet Warden Yi Sun-shin is the hero's sixth skin in the game, coming after Major General, Apocalypse Agent, Roguish Agent, Lone Destructor, and Azure Sentry. Unlike his previous skins, which adopted various futuristic and robot-inspired designs, the Fleet Warden skin sees the Paenlong General clad in magnificent armor that looks like it could have been plucked straight from Aquaman.
---
---
Preview of the Fleet Warden Yi Sun-shin skin and its skill effects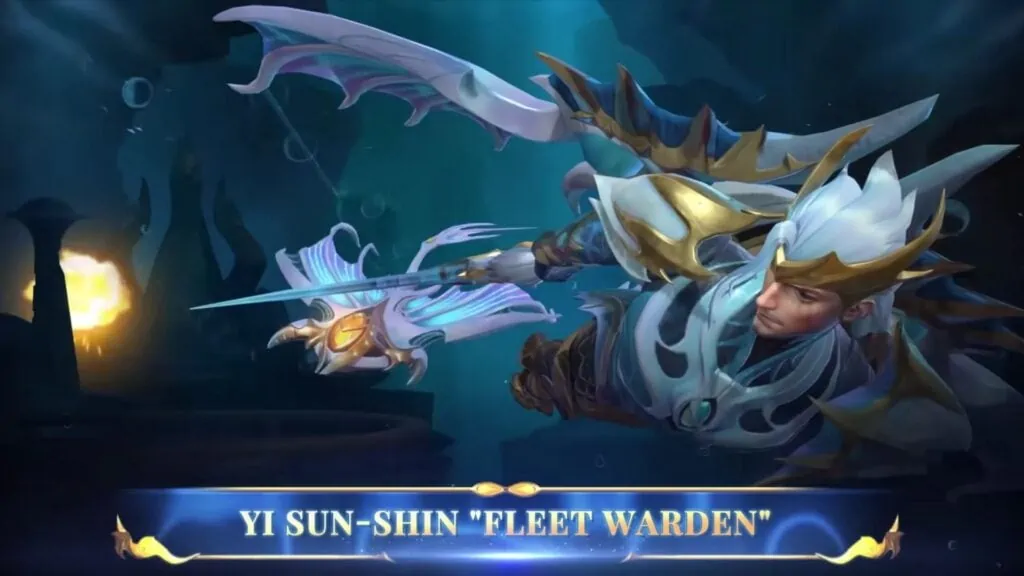 Guided by the power of the seas, Yi Sun-shin dons closely-fitted blue armor with scales and pointed edges on his pauldrons and poleyns. His armor is also rimmed by solid gold, making for an even more regal look.
His longbow and sword also appear quite different from the weapons in his default skin, with added mystique and power.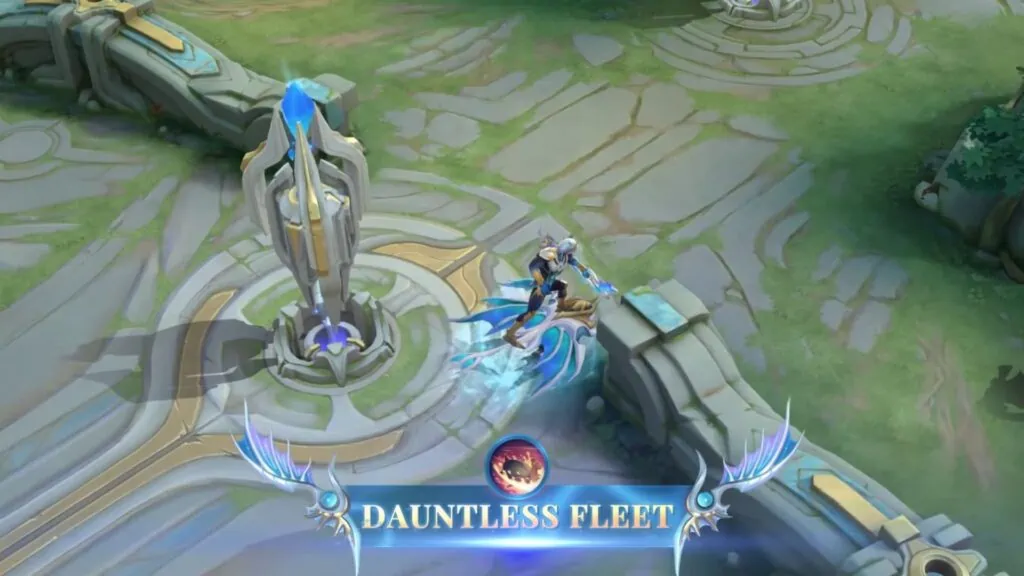 But what sets this skin apart is really his new turtle ship. Instead of the plain old contraption he stands on whenever his passive, Dauntless Fleet, is active, he now rides a magical sea creature with one glowing golden eye. How awesome is that?
When Yi Sun-shin casts Traceless, a gush of water will appear on his sword with each slash. He also fires a large burst of energy that leaves a water trail when using his second skill, Blood Floods.
His ultimate, Mountain Shocker, summons the naval fleet to launch three volleys of water cannons on every enemy on the map, creating a massive splash upon impact.
Fleet Warden Yi Sun-shin will be available in the in-game store for 899 diamonds starting July 23. There will be a 30% discount in the first week.
---
---
Follow ONE Esports on Facebook for the latest Mobile Legends: Bang Bang news, updates, guides, and more.
READ MORE: MLBB x Star Wars event: Release date, events, rewards