The poster child of Mobile Legends: Bang Bang since its launch in 2016, Miya is the hero that the majority of players start out with, and has one of the largest variety of skins.
She is a beginner-friendly marksman who wears outfits that reveal many different styles, appealing to many.
Here is a list of all her skins, ranked from our least favorite to most favorite:
---
7. Christmas Carnival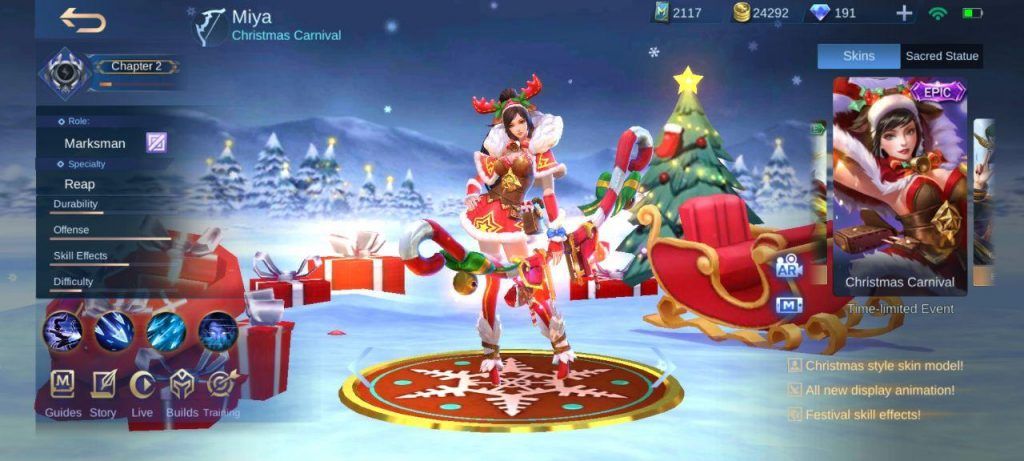 In line with Miya's frost archer theme, it's no surprise that she received a Christmas skin.
While she looks cute in a reindeer headband, her entire outfit is a mishmash of Christmas decorations combined into one. Left over candy cane? Turn it into her bow. Extra frosting? Throw it on her shoulders.
Sorry girl, but this outfit is wearing you, and it is totally drowning you out.
---
6. Captain Thorns
Everything about the Captain Thorns' splash art and skin preview model looks sharp and cool. Dying her hair a deep, rich red, it complements Miya's green military outfit perfectly.
Even though this skin contains abilities and skills that are colored green and slightly different from the original, the in-game model doesn't live up to the splash art.
The black cape makes her look more muted, and the shape of the hat didn't translate well. It's a good outfit for camouflage at least.
---
5. Burning Bow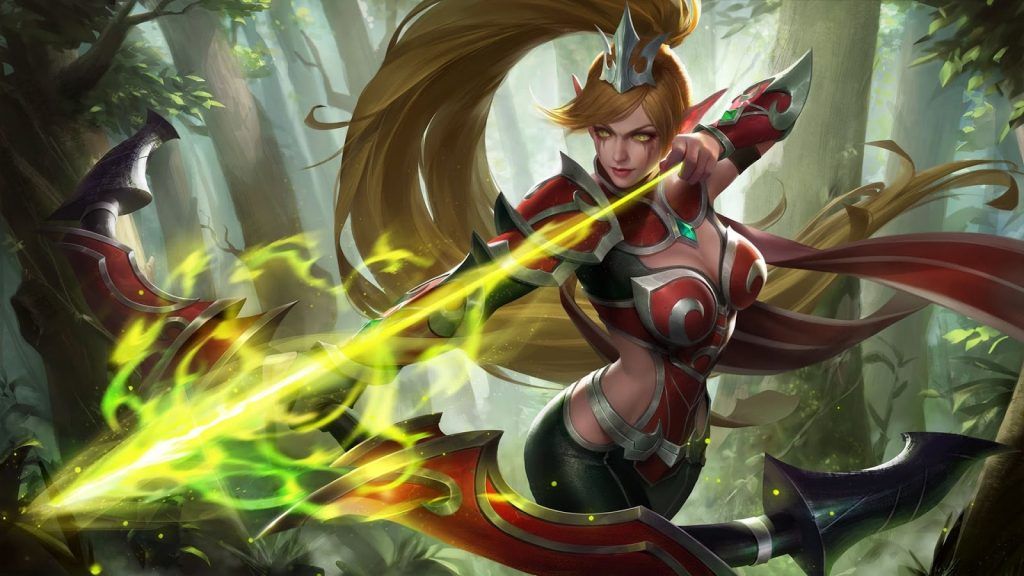 On first glance, Burning Bow might look like a re-colorized version of her original base skin, but it's the details that make it lit!
First of all, you have to admit, it's amazing what a completely different hair color can do. From silver to blonde hair, purple to yellow eyes, blue to red armor, and feathers to a crown, Miya went from Moonlight Archer to warrior princess in a splash.
It's also really neat to see her three-piece bright red cape flow with her movements in-game.
---
4. Sweet Fantasy
Awww, aren't they the sweetest couple?
A Valentine's Day skin that integrates well with her archer concept, Sweet Fantasy Miya is what Cupid would look like if he were a female — and more.
In this case, what you see in the splash art is exactly what you get in-game. Every skill is full of heart animations, pink arrows and lots of love. The white wings and pink outfit also add a Cardcaptor Sakura feel to the skin, making it perfect for cosplay.
---
---
3. Honor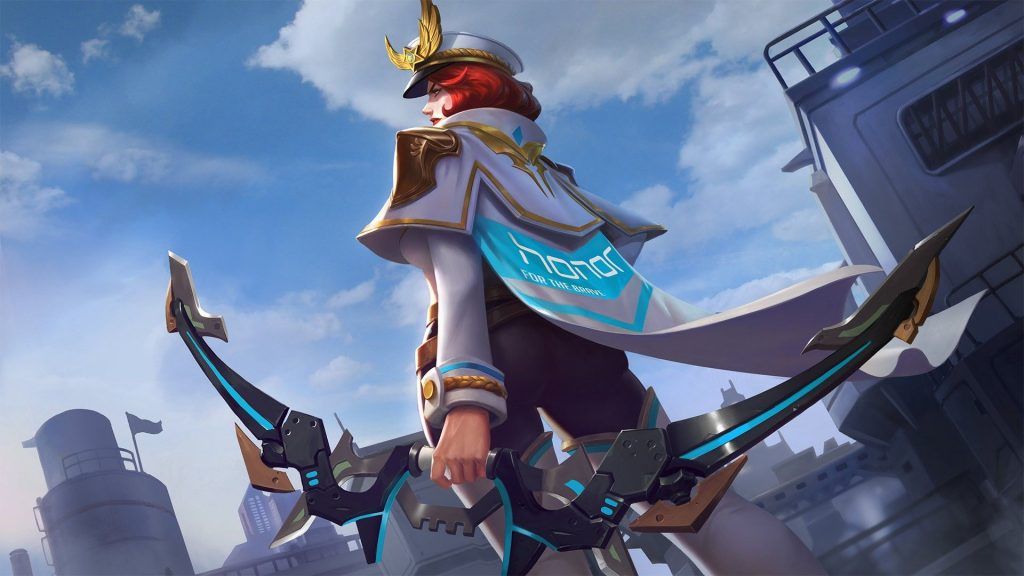 Now this is Blackpink done right.
Miya's second military themed skin, Honor adorns her in white from head to toe with clean lines and a simple but strong color theme.
A respectable, confident leader that every woman can look up to, Honor Miya is clearly in command. Move over Captain Thorns!
---
2. Suzuhime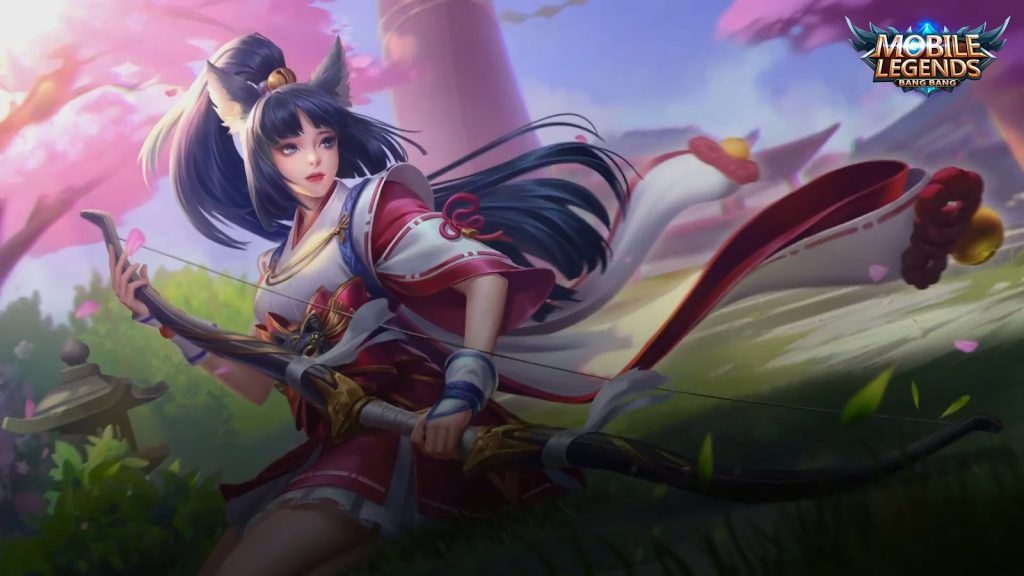 Suzuhime is the most graceful version of Miya, where "Suzu" in Japanese means bell, while "hime" means princess.
We love this skin because of its Japanese theme and pure anime vibes. Staying true to the traditional Japanese motif, her outfit and bow possess detailed accents, but aren't over complicated, which makes her look like high royalty.
Not to mention, check out those chic bangs!
---
1. Modena Butterfly
Even players who don't main Miya want to get their hands on this skin.
Miya's Legendary Skin could only be obtained through the Magic Wheel for a limited time period — but it's worth every cent.
Choosing a butterfly concept for a female hero is risky because it is overused, cliche, and could have gone over-the-top in a really bad way.
Here, Modena Butterfly spun a dark element into a highly feminine design, and added just the right amount of ornate detailing to her outfit: Large feathers at the top and bottom of her bow, a flashy feathered headdress, and two smaller feathers on one side of her shoulder.
Everything else was kept simple and made to look elegant with an ombré that spans from dark to light purple, ending off with a splash of dark turquoise at the end of her lithe feathered cape.
In-game, all her spell and auto attack animations were changed too, making it the best Miya skin of all.
For a comparison of all of Miya's skins, watch this:
READ MORE: Is MLBB's new Biological Weapon Hayabusa the best cyborg ninja skin ever?