The League of Legends Mid-Season Invitational (MSI 2022) just wrapped up its Group Stage in Busan, South Korea, after six days of intense competition.
Day 6 saw the second round robin of Group A, where LCK representative T1 finished strong with a flawless 6-0 record. Veteran Lee "Faker" Sang-hyeok and his squad now advance to the MSI 2022 Rumble Stage, alongside five other teams.
T1 will soon lock horns with other top-performing teams in the international tournament. With LPL's Royal Never Give Up and LEC's G2 Esports also holding perfect records of 6-0 and 8-0 respectively, the three teams are set for an incredible Rumble Stage showdown, which will see all six teams play each other twice in a best-of-one format.
---
---
T1 Faker sizes up his new opponents in the MSI 2022 Rumble Stage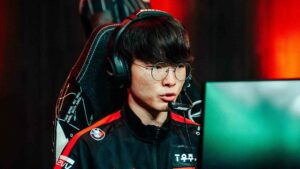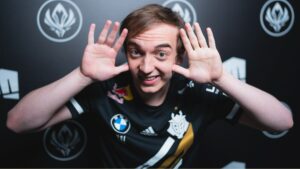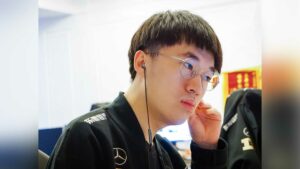 After securing T1's Rumble Stage slot on Day 6, Faker shared his thoughts on G2 Esports and RNG during the official tournament broadcast.
"Of course, those two teams are the champions of each of their regions. I know that they're going to be strong, but obviously, I think we are stronger than them so it's going to be an exciting game," said Faker.
While RNG's Li "Xiaohu" Yuan-Hao has improved in many aspects since his recent role swap from top back to the mid lane, Faker is excited to go head to head with him, arguing that he, too, has grown as a player.
Things were a bit more personal with G2 Esports and their mid lane superstar Rasmus "CaPs" Borregaard Winther. T1's last MSI appearance in 2019 was cut short by a tough 3-2 semifinal loss against the LEC team, who were eventually crowned MSI 2019 champions.
With both teams now back at MSI, Faker is ready to take his revenge and show just how strong T1 is on the global stage.
"I want to do my best to secure a victory in the upcoming G2 match. CaPs is doing a fantastic job and I'm looking forward to having a match against him," said Faker.
Only four out of the six teams in the Rumble Stage will move on to the Knockout Stage.
---
---
The MSI Rumble Stage starts on May 20. Watch the MSI 2022 matches live on Riot Games' official Twitch and YouTube channels.
Follow ONE Esports on Facebook and Twitter for LoL news, guides, and highlights.
READ MORE: T1 comes out on top with perfect 6-0 record at MSI 2022 Group Stage