2018 was the year China's League of Legends Pro League (LPL) had risen.
Prior to this, League of Legends Champions Korea (LCK) teams dominated international tournaments, with SK Telecom T1 the only team to ever win back-to-back championships in 2015 and 2016, and three in total including their 2013 win.
SKT made it all the way to the Worlds 2017 final once more, but was swept by fellow LCK squad Samsung Galaxy 3-0 at the Beijing Bird's Nest National Stadium.
Worlds 2018 marked a turning point for the LPL. Royal Never Give Up, led by Jian "Uzi" Zi-Hao and Hung "Karsa" Hao-Hsuan, who had just won MSI that same year, were first seed favorites. However, after a hard fought best-of-five series, RNG were eliminated in the quarterfinals by LEC representatives G2 Esports 3-2.
LPL's hopes then rested on second seed Invictus Gaming, headlined by Song "Rookie" Eui-jin and Kang "TheShy" Seung-lok. They surprised, edging out KT Rolster 3-2 in the quarterfinals before sweeping G2 Esports and Fnatic 3-0 in the semifinals and final to claim LPL's first ever world championship.
---
---
---
Using traditional Chinese instruments, Rise was recomposed with a different spin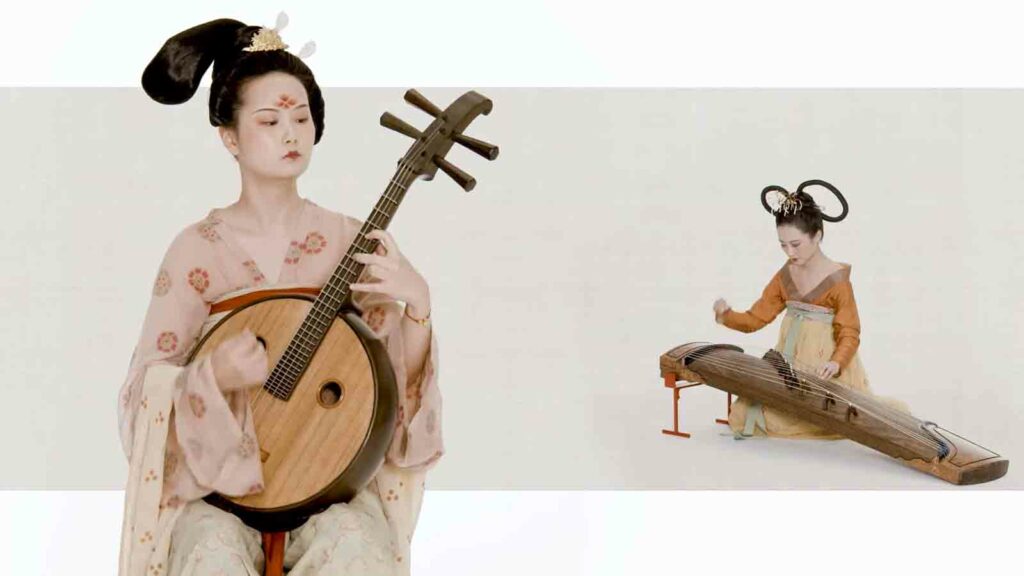 With Royal Never Give Up as MSI 2018 champions, and Invictus Gaming Worlds 2018 champions, that year was the year that the LPL rose to make their mark in international LoL esports.
The original Rise anthem featured The Glitch Mob, Mako, and The Word Alive, and was written by Riot's in-house Music Team in collaboration with Alex Seaver of Mako. Spouting a techno hip-hop beat, the song builds from the verse, using rich imagery to convey esports' pros never-ending strive to reach the top.
League of Legends fans would be most familiar with its chorus, shouting: Prove yourself and rise! Rise! Make them remember you–Rise!
This summer, in celebration of Hanfu Day, the LPL in collaboration with Zi De Guqin Studio, recomposed the modern tune with traditional Chinese instruments.
Viewers will certainly appreciate its videography, as early frames introduce each instrument in elegantly simple shots, cumulating with the flute in the chorus, and later, the trumpet. There's a certain charm when Rise is instead led by the melodic, trilling sounds of the Guzheng and wind instruments played in harmony with multiple string accompaniments.
---
---
Last year's 2021 LPL Hanfu Day featured a zither cover of Legends Never Die, the Worlds 2017 theme sung by Against The Current. During Worlds 2021, the LPL also produced a zither cover of its theme song, Burn It All Down.
A skit "The Tale of the Rift Legends" acted by Mandarin casters in an wuxia setting to celebrate the 2022 LPL Hanfu Weekend was also released.
Catch the LPL matches live daily on the official LPL Twitch and YouTube channels.
READ MORE: Azir has a positive win rate in only one region among LCS, LEC, LCK, LPL