This year is the first time in his career that jungler Hung "Karsa" Hao-Hsuan will miss out on Worlds.
Top Esports finished the 2021 LPL Summer Split strong in 5th place with a 10-6 record. They were then seeded into Round 2 of the playoffs, and went up against LNG Esports.
Unfortunately, the team struggled with drafts and execution from the mid to late game throughout the series. Star bot laner Yu "JackeyLove" Wen-Bo played Syndra twice, Ziggs once, and lost on all of them except in game two, where he was on Ashe.
Top Esports' performance in the 2021 LPL Summer Playoffs
Since the first two rounds of the 2021 LPL Summer Playoffs is played in a king of the hill format, this best-of-five series was the only chance that Top Esports got. Taking the 3-1 loss, they failed to qualify for Worlds 2021.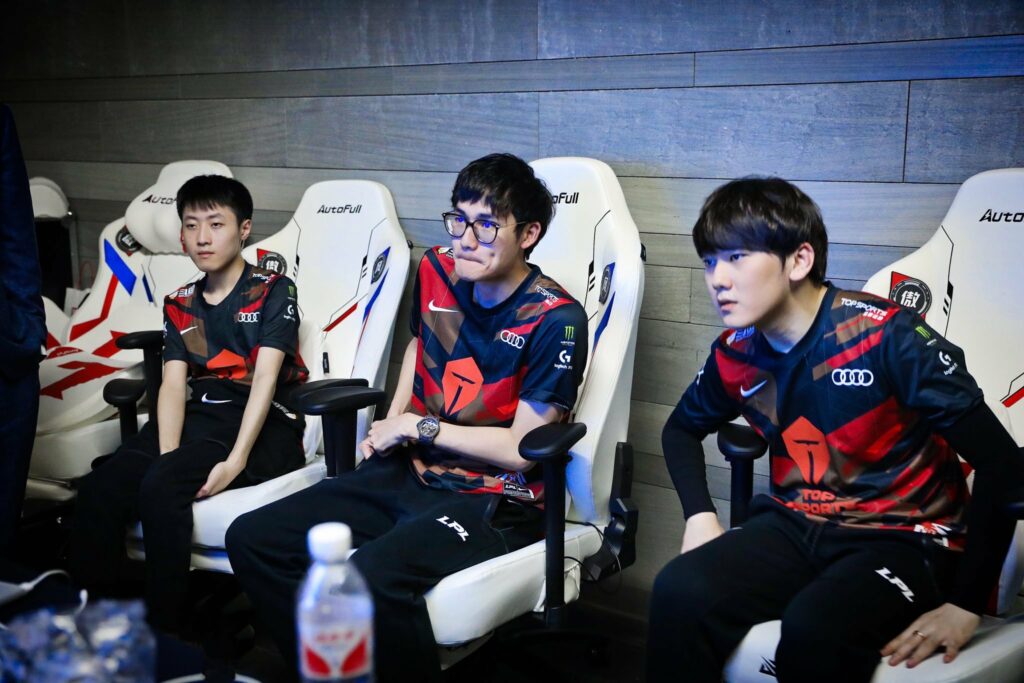 Since he started his League of Legends pro player career in 2015 in the League of Legends Masters Series (LMS), before moving to the League of Legends Pro League (LPL) in 2018, Karsa has made Worlds appearances every single year on different teams. 2021 will be the first time he's missing out.
Top Esports losing out on Worlds 2021 also means that none of the LPL teams that competed at Worlds 2020 — LGD Gaming, JD Gaming, Suning, and Top Esports — have made it back. This year, four other LPL teams will take the stage.
---
---
Uzi chatted with Karsa online during a livestream after Top Esports failed to qualify for Worlds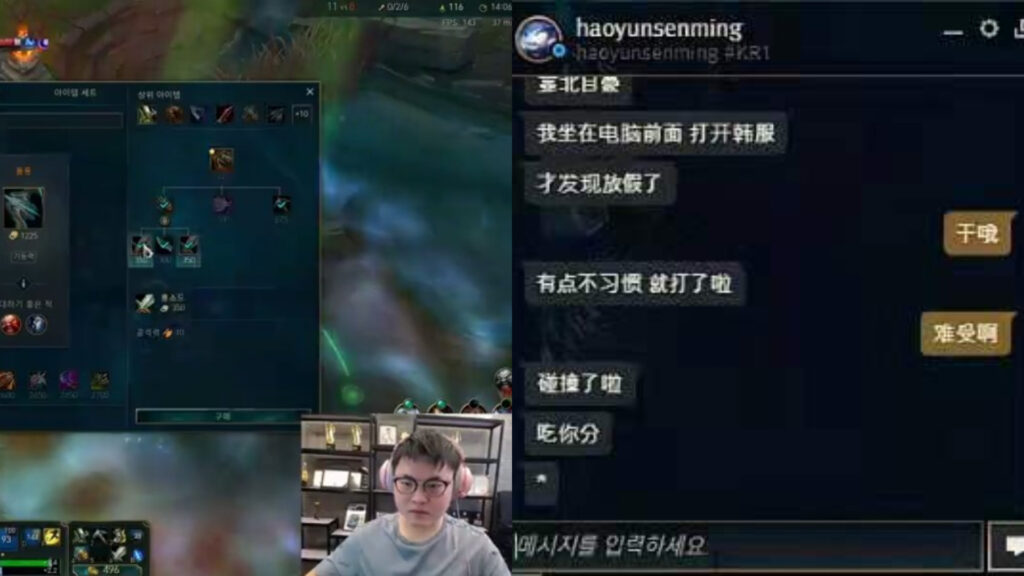 Retired legendary AD carry and former Royal Never Give Up teammate Jian "Uzi" Zi-Hao was livestreaming on August 15 when he saw Karsa online on the Korean server.
In the client, Uzi asked Karsa why he was still playing ranked when the season was over, HUPU Esports reported.
Karsa replied, "I sat in front of my computer and opened the Korean League of Legends client. Only then did I realize that the season is over. I'm slightly not used to this, so I started playing."
The 2021 LPL Summer Playoffs continue on August 19 at 5:00 p.m., when LNG Esports take on Royal Never Give Up. Watch the English livestream on LPL's official YouTube and Twitch channel.
READ MORE: Off the Rift with Top Esports' Karsa