For the first time in League of Legends esports, the Chinese League of Legends Pro League (LPL) celebrated its very first LPL Hanfu Day last weekend during the 2021 Summer Split.
LPL Hanfu Day was held in conjunction with the Dragon Boat Festival, which takes place annually on the 5th day of the 5th month of the lunar calendar, a traditional Chinese holiday involving Dragon Boat races and steamed rice dumplings.
Worn during these Chinese festivals is the Hanfu, historical robes put on by men and women dating back to around 220 B.C.
---
Special guest appearances during LPL Hanfu Day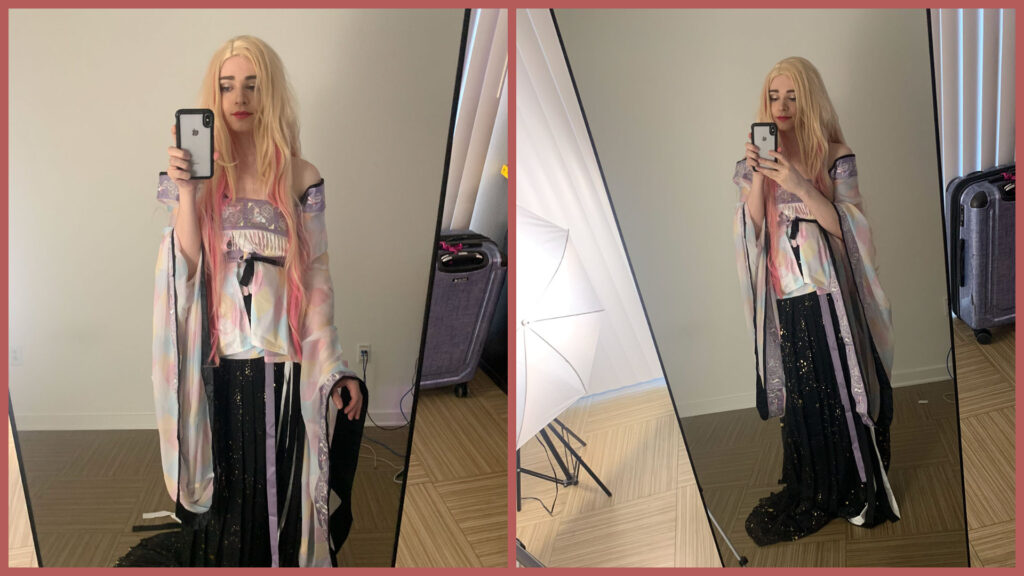 The LPL Hanfu Day broadcast kicked off with former League of Legends pro player and now fulltime streamer, Zach "Sneaky" Scuderi, cross dressing in a blonde and pink wig, wishing all LPL teams a good performance this Summer Split.
Former Brazilian female pro player and now full time streamer with TSM, Júlia "Mayumi" Nakamura also showed off a pastel pink and blue Hanfu before former LPL and LEC caster Indiana "Froskurinn" Black appeared in a midnight blue ensemble.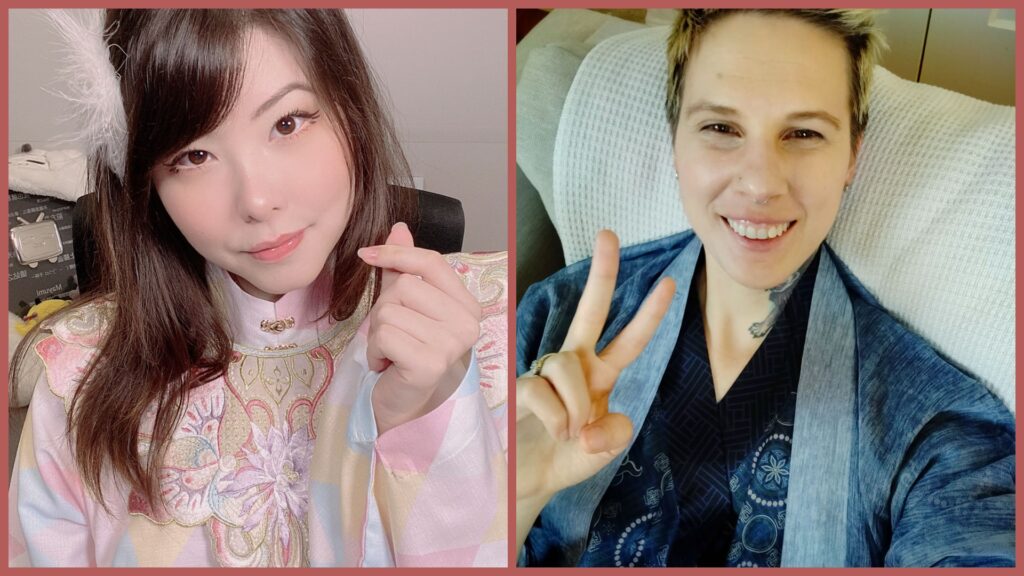 ---
---
LPL Hanfu Day Walk Show
Thereafter, the live walk show begun. Hanfu designs were specially created for all 17 LPL teams in distinct colors and symbolism. Both men and women paraded the stage, as LPL host and translator Wendy narrated the meaning behind each of their designs.
Hanfu outfits for teams like Bilibili Gaming, Thunder Talk Gaming, and LNG Esports, exuded ethereal feels in soothing blue hues.
Others representing Suning, JD Gaming, Ultra Prime (UP), Team WE, and Victory 5 for example, were playfully designed, enhanced by the use of props.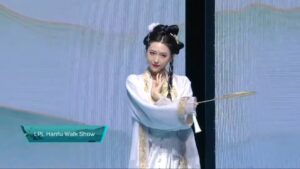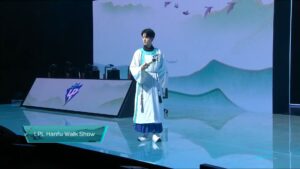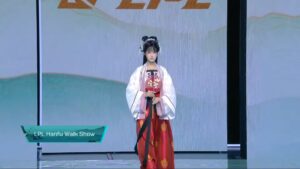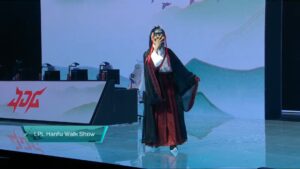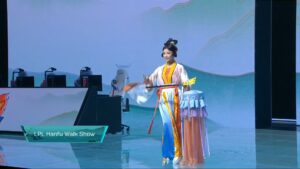 The traditional Hanfu of Top Esports and two-time Mid-Season Invitational champions Royal Never Give Up displayed darker shades of black, orange, red, and gold, giving off strong, majestic vibes.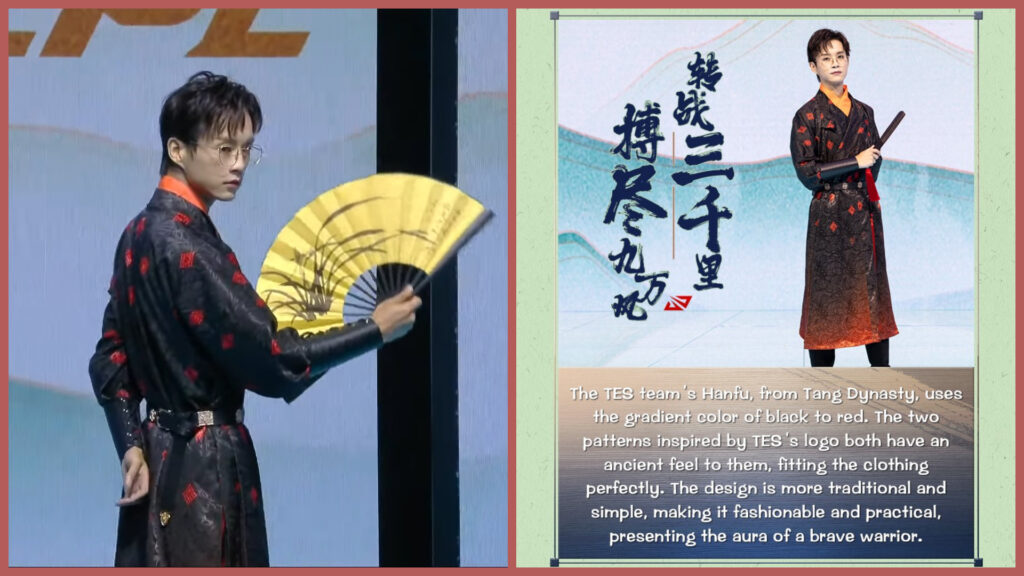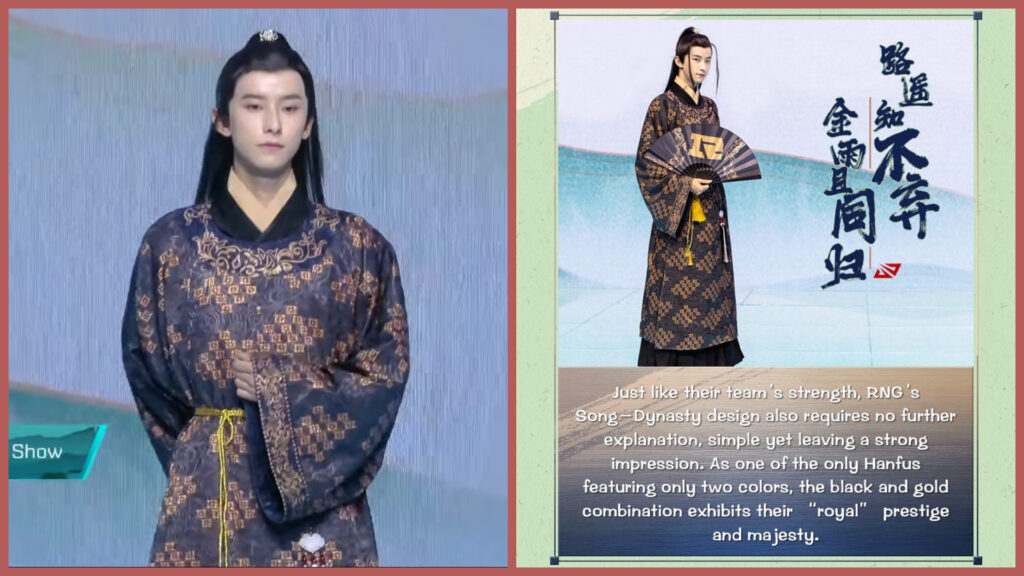 The most outstanding of the lot was FunPlus Phoenix's Hanfu, which was made with a volcanic red fabric on the inner layer, and maroon red on the outer. On its back, a golden phoenix print stood out against the darker wine color, styled to share the "grand resemblance of a conqueror".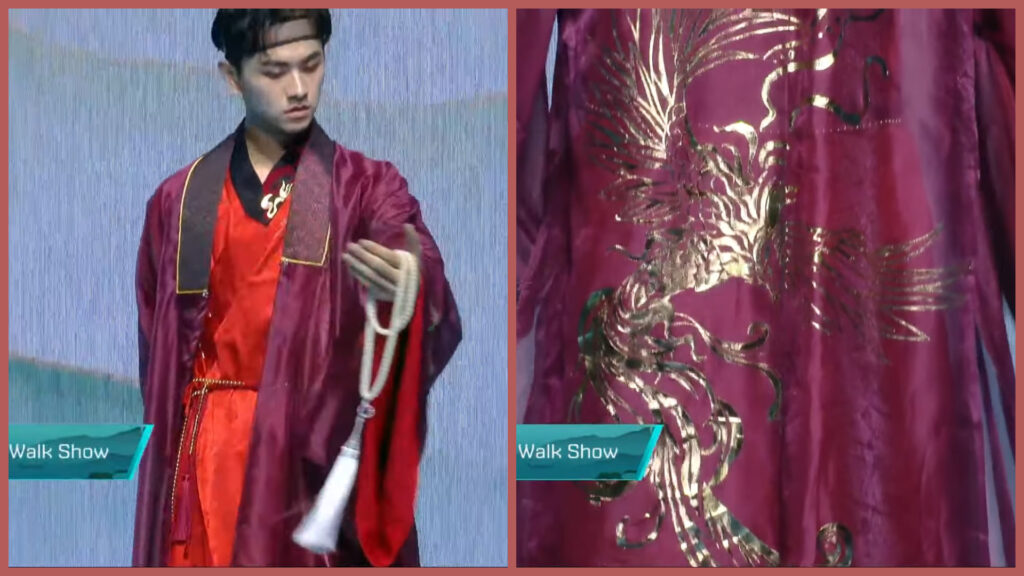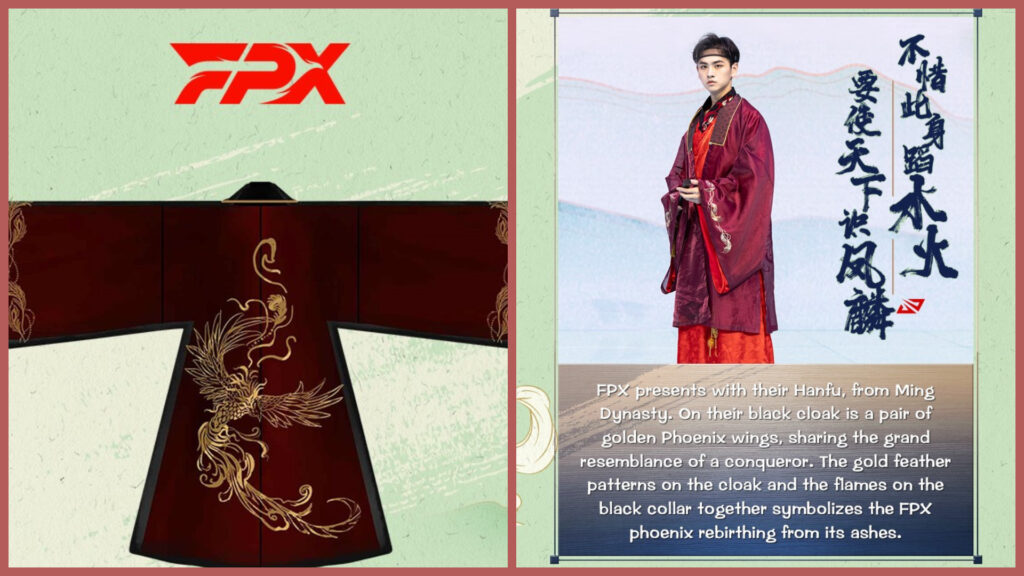 After the fashion show, LPL's resident tri-language translator Wendy then graced the stage in a beautiful baby pink, shiny Hanfu with a fancy hairstyle to boot.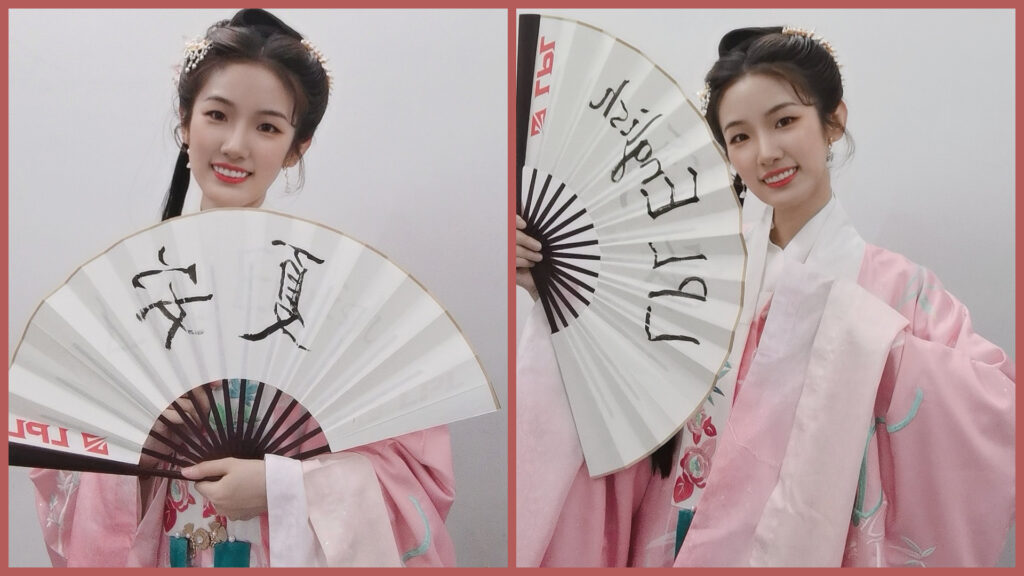 A complex piece of traditional wear, she revealed the behind-the-scenes backstage on Twitter, where she had a lot of help wearing the multilayered Hanfu.
---
"Legends Never Die" on the zither
After JD Gaming and Top Esports battled it out, LPL fans were treated to another LPL Hanfu Day showcase: the Worlds 2017 anthem "Legends Never Die" was played on the guzheng.
The Legends Never Die theme song has special significance for China, for it was the first time that the annual World Championship was held there. The epic grand final between SK Telecom T1 and Samsung Galaxy took place in the iconic Beijing National Stadium, better known as the Bird's Nest, with live performances from Jay Chou and Against The Current.
While the LPL players themselves did not dress up in Hanfu on the day itself, one representative from each team did a pre-show photoshoot, and were featured on the broadcast.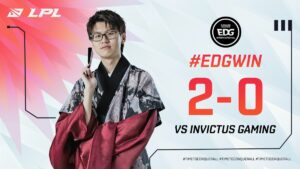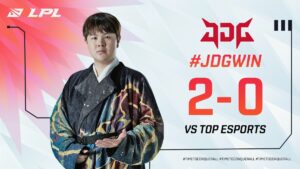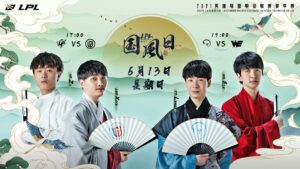 The audience joined in the fun too! Many ladies dressed up in their own traditional Hanfu, and wrote calligraphy on paper fans to show support for their favorite esports teams.
Watch the full LPL Hanfu Day celebration and the games between JD Gaming and Top Esports, and Edward Gaming and Invictus Gaming below:
READ MORE: 2021 LPL Summer Week 1: Don't miss these three must-watch matches