The LEC Spring 2022 Playoffs started last weekend, and five teams remain after the first round of eliminations.
Despite Rogue putting up a strong regular season performance, Team Vitality's star mid laner Luka "Perkz" Perkovic believes that Fnatic, not Rogue, are currently the best in the LEC.
After Team Vitality defeated Excel Esports 3-2 in the LEC Spring 2022 Playoffs, the Croatian joined Laure "Bulii" Valée and Mikkel "Guldborg" Guldborg for a post-game interview.
He shared his opinion about how Fnatic appear to be above the other LEC teams, while others like Rogue, G2 Esports, and his own Team Vitality are a little below them.
---
---
Team Vitality's Perkz thinks Fnatic are slightly better than the other LEC playoffs teams at the moment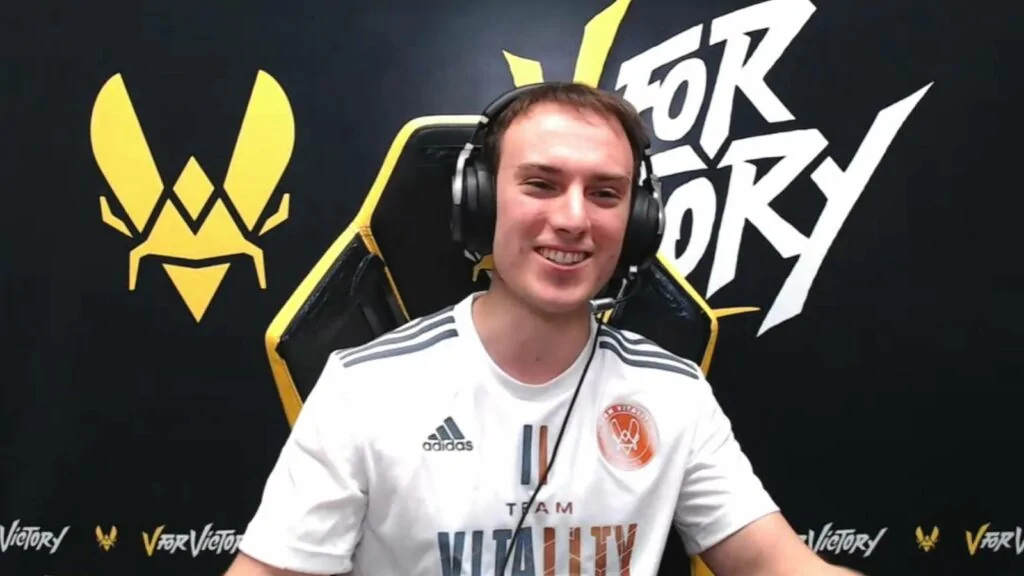 Before the playoffs started, the 23-year-old had commented on Fnatic's poor scrim performances on his stream. "If [they win] this split, I'll confirm that scrims are useless. I refuse to believe they'll win the split," he explained, noting that their performance has been better on stage than in scrims.
After watching them compete in the playoffs, Perkz has since changed his opinion. Last weekend, FNC took down G2 Esports 3-1, carried by their star bot laner, Elias "Upset" Lipp on Zeri.
Although he thinks most of the playoff teams, including his own, are roughly equal in strength, Fnatic are the exception.
"They look very strong… I would say they are slightly above the others," he said.
After the European org failed to make it out of the group stage at Worlds 2021, they rebuilt around Upset and support Zdravets "Hylissang" Iliev Galabov, bringing in former G2 top laner Martin "Wunder" Hanssen and mid laner Marek "Humanoid" Brázda.
They are now one of the better LEC teams, ending the regular season with a 13-5 record, and stand a good chance of winning the LEC Spring championship to represent the region at the Mid-Season Invitational 2022.
You can watch the full Post Game Lobby interview here.
Both Team Vitality and Fnatic will be playing this weekend. Team Vitality face G2 Esports in the lower bracket on April 2 at 12 a.m. GMT +8 | April 1, 9 a.m. PST | April 1, 5 p.m. GMT. Fnatic will face Rogue at 11 p.m. GMT + 8 | 8 a.m. PST | 4 p.m. GMT the same day.
Catch the matches live on the LEC Twitch and YouTube livestreams.
READ MORE: DWG KIA coach Daeny describes the moment best-of-fives turn into a 'showdown'