When Croatian mid laner Luka "Perkz" Perković came back to the LEC with Team Vitality, he knew he'd have to face his old team, G2 Esports, at some point.
Perkz has a long history with G2. He first got promoted to the LEC with them in 2016, and has won nearly every LEC split since. He finally left in 2021 to join Cloud9 before returning to Team Vitality this year.
The grudge match between Team Vitality and G2 took place on Week 2 in the LEC Spring Split 2022, with Vitality taking the victory.
In a post-game interview with Laure "Bulii" Valée and Andy "Vedius" Day, Perkz talked about what it was like facing his old teammates, Marcin "Jankos" Jankowski and Rasmus Borregaard "caPs" Winther.
Team Vitality mid laner Perkz talked about what it was like to face his old G2 Esports teammates in the LEC Spring Split 2022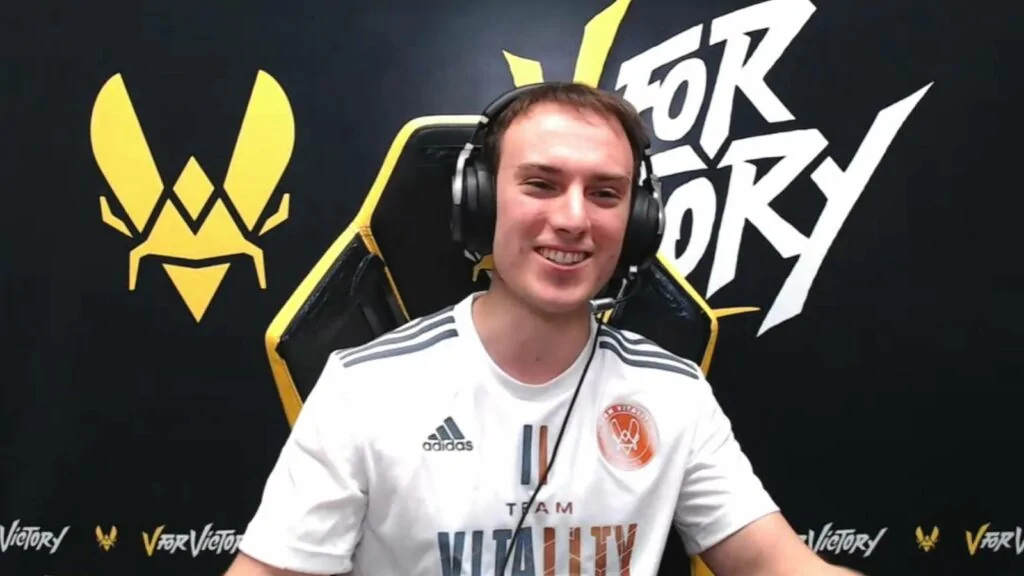 Towards the end of the game, Perkz on Orianna spotted the chance to kill caPs' Corki while the latter was in the fountain. He promptly risked his life, fountain diving just to secure the kill.
Apparently, that was "personal".
"During the game it wasn't anything, I didn't really focus on it," said Perkz. "Maybe when I went to fountain dive them, that was kinda personal, I guess. For the good time's sake, when we used to fountain dive everybody else."
While the above was said in a joking manner, Perkz also revealed his emotions before the game.
---
---
"Besides that, I was just playing, I tried to turn off my emotions," Perkz said. "I was obviously nervous before the game, I had a lot of memories and history with them… I was a bit more invested in this game than other games, and I was definitely more hyped in this game."
Vedius also pointed out that Perkz seemed to be 'hyper focused' during the game, Flashing away whenever Jankos would try to Flash-Kick him, and reaching 220 CS at 17 minutes.
"I don't think I want to die to Jankos once this entire year… I was really trying to not [intentionally feed] to ganks and just respect jungle roams in general," Perkz said with a laugh. "I was looking out for him in my head, that's for sure."
Watch the full G2 Esports versus Team Vitality VOD here.
The LEC Spring Split 2022 continues, livestreamed on Twitch and YouTube every weekend. Follow ONE Esports on Twitter for more League of Legends content.
READ MORE: MAD Lions Reeker on Elyoya: 'He has a really strong opinion about the game'