The last time DWG KIA met Fredit BRION in the LCK, the org, led by star jungler Kim "Canyon" Geon-bu, lost unexpectedly to the lower seeded team in a 0-2 loss.
Yesterday, the LCK Spring 2022 Playoffs kicked off with the two teams meeting each other again, and DK head coach Yang "Daeny" Dae-in felt worried before the best-of-five series.
While fans too wondered if there would be another upset in the playoffs, those hopes were swiftly extinguished following a commanding 3-0 victory for DWG KIA.
After the match, the head coach spoke about his worries coming into this matchup, the differences between preparing for a best-of three and best-of five series, and what he advised his players before the match.
---
Daeny shares the differences between preparing for a best-of-five series compared to best-of-three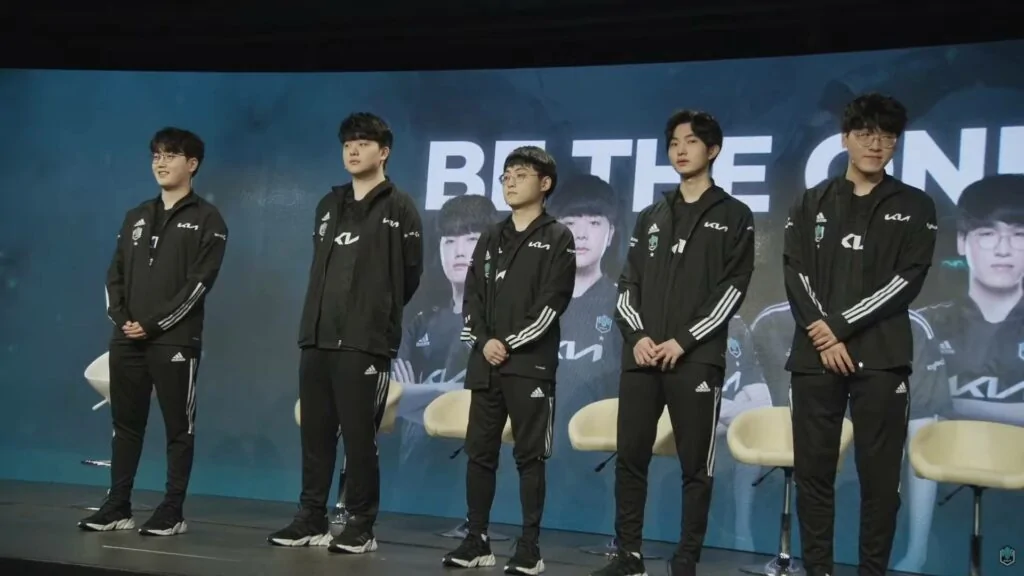 "We lost to Fredit BRION 0-2 in our last match, so I was very worried about tonight's match," Daeny told Inven Global in an interview. "Thankfully, we managed to 3-0 them in a more important match, so I'm relieved."
He believed that the players lost last time around because they were "incredibly nervous" during the series, and hence did not change his strategy much before the playoffs.
"I think that [preparing for a best-of-five series is] different for each team and region. For example, LPL teams choose the same side in every game they play in a series," explained Daeny. "In a best-of-five, you can get a feel for how much your opponents have prepared after one or two games. When you do, it becomes a showdown."
"I believe that a best-of-five series is truly when a team can prove their strengths and values… I'll say I'm having a lot of fun preparing for best-of-fives right now."
---
---
During the preparation process, Daeny also had to consider the fact that DK's three new players, Noh "Burdol" Tae-yoon, Seo "deokdam" Dae-gil, and Kim "Kellin" Hyeong-gyu have zero experience in a best-of-five playoff setting.
Daeny admitted that he focused on the team's two experienced players, Canyon and Heo "Showmaker" Su during his preparations for the series. "We formulated our game plan centered around those two players for tonight," he said.
"We have high faith in the practice methods that we've chosen to follow, and I plan on giving the other three players more opportunities to experience playing in high-stakes matches."
---
Nocturne punishes current bot lane meta
While DWG KIA didn't experiment heavily during the regular season, the org began pulling out surprises in the playoffs. During game two of the series, the team drafted Nocturne, piloted by Canyon.
It marked the first time that Nocturne was picked by any LCK team this split, and the 20-year-old reminded Fredit BRION why the bot lane should always be afraid when the Eternal Nightmare is on the other team.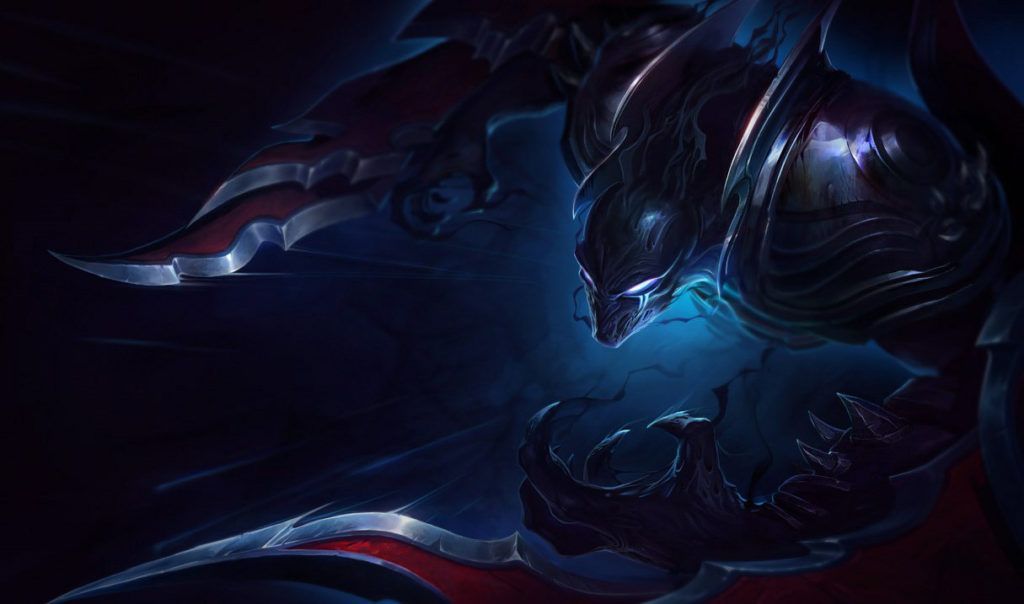 While Daeny was coy regarding the reasons he drafted Nocturne, he promised that he'd reveal them when the split was over. "Let's just say Nocturne will have his moments to shine in the future."
That said, it's not difficult to tell what DWG KIA's plan was with the Nocturne pick. Bot laners in the current meta, such as Jinx, Aphelios, and Caitlyn, are lane dominant, which allows them to push up their lane into the opposing turret.
Nocturne's ultimate, Paranoia, is especially effective at punishing this playstyle, for he can gank off-screen when the enemy team least expects it. Nocturne is also a farm-heavy jungler that suits Canyon's carnivorous playstyle perfectly.
Besides Nocturne, there's every chance that more unexpected champions may appear in the playoffs.
You can read the full interview with Daeny on Inven Global here. DK's next playoff series is versus Gen.G on March 27. Catch the LCK live on LCK's Twitch channel.
READ MORE: LCK will allow COVID-19 positive players to compete remotely for playoffs