As Evil Geniuses holds an even 2-2 record in Group C at the League of Legends Mid-Season Invitational (MSI 2022), all eyes are on rookie mid laner Joseph Joon "jojopyun" Pyun and his quest to conquer the upper echelons of international League of Legends.
EG jojopyun is known for making the competition even more interesting by trash-talking other teams on Twitter, but his efforts came up short against fellow Group C team G2 Esports, who beat Evil Geniuses twice in the first round-robin.
While the 17-year-old player's confident trash-talking might be seen as arrogant behavior, former TSM general manager Parth "Parth" Naidu believes that it's exactly what we need in the world of esports.
---
Parth praises EG jojopyun's confidence in Twitter thread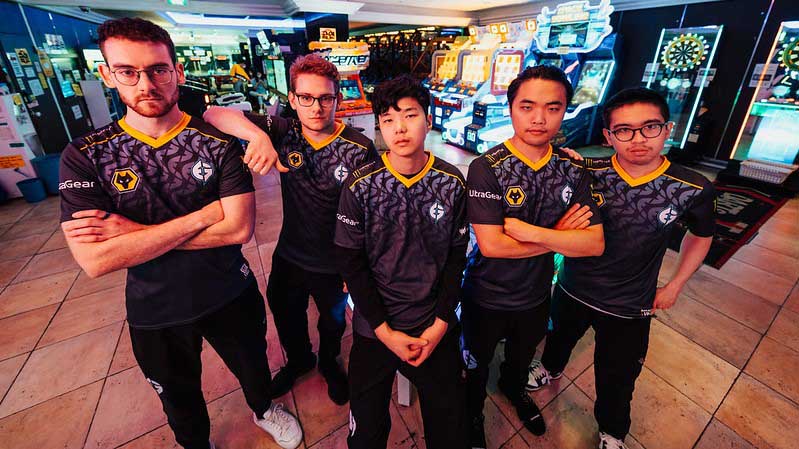 Parth mentioned in a Twitter thread that he's been taking a break from esports, but felt a rekindling of his love for competitive gaming with the rise of jojopyun. After learning about the player's penchant for trash talk, Parth decided to stay up past midnight to watch the EG mid laner play at MSI 2022.
Despite it being jojopyun's first appearance on the international stage, the rookie did not shy away from challenging the best players and teams in the world. Parth sees jojopyun's confidence in himself as a plus, saying that it's "what makes sports so great."
---
---
The esports veteran also talked about the pressure players and staff face from critics on social media, press, and broadcasts, and how these expectations can make or break careers. While many players keep their thoughts to themselves for fear of backlash, jojopyun revels in the competitive atmosphere and is exceedingly vocal.
Even though teams like G2 Esports have since gotten their revenge for jojopyun's biting remarks, the EG mid laner always keeps his head high, often humorously reacting to his own losses on his Twitter account.
"It reminds me that you don't have to be invulnerable before you commit to something and dare greatly. Esports is where it is today because of people like him," said Parth.
Evil Geniuses will face G2 Esports on May 14 at 3 p.m. GMT+9 | 2 p.m. GMT+8 | 6 a.m. GMT | May 13, 11 p.m. PST. Watch the MSI 2022 matches live on Riot Games' official channels on Twitch and YouTube.
Follow ONE Esports on Facebook and Twitter for more LoL news, guides, and highlights.
READ MORE: EG jojopyun on skill gap: 'In LCS, NA players seem like they're autopiloting'