Evil Geniuses rookie mid laner Joseph Joon "jojopyun" Pyun is getting his first taste of international play at the League of Legends Mid-Season Invitational (MSI 2022), but will the homegrown LCS star be able to keep up with top regional teams?
EG jojopyun was skeptical at first about the big skill gap between North America and other regions, but upon scrimming with other top international teams, he was shocked to realize that the rumors were actually true.
EG jojopyun talks about the differences between LCS and international teams
EG jojopyun elaborated on his experience playing against international players and how it echoes the usual sentiment of North America being a weaker region in an interview with Korizon Esports.
"The gap is really that big. They're so much more precise with what they do. They have such clear plans on how they want to play," said EG jojopyun.
Comparing his scrimming experiences to the LCS, the mid laner mentioned that NA players are still not on the same level and often play as if they're on "autopilot".
Regardless of the differences, EG jojopyun sees MSI 2022 as an opportunity to play against and learn from the best competitive teams in League of Legends.
---
---
The EG mid laner does not like LCS' best-of-one match format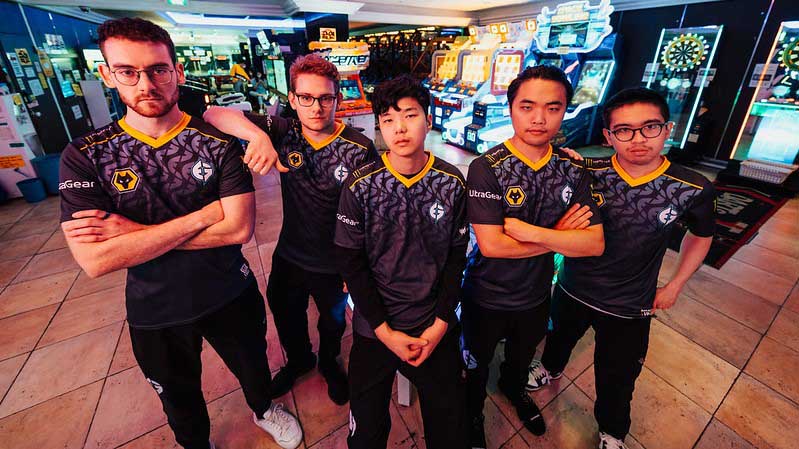 Jojopyun also reflected on EG's LCS Spring 2022 performance and mentioned that they were not fans of the regular season's best-of-one match format, the format used in the Group and Rumble Stages of MSI 2022.
The mid laner felt that the format pressured them to perform well in one single game and didn't allow them to reassess their draft and have a chance to learn and improve.
Despite having a solid fourth-place finish in the regular season, jojopyun knew that their strengths as a team would definitely show in the playoffs' best-of-five format, where Evil Geniuses went on to dominate the 2022 LCS Spring playoffs, sweeping top LCS squads like Cloud9, Team Liquid, and 100 Thieves.
"We just liked playing in scenarios where we can show more champions that we play since we have a diverse champion pool," stated jojopyun.
Evil Geniuses will face ORDER in the MSI Group Stage today at 6 p.m. GMT+9 | 5 p.m. GMT+8 | 9 a.m. GMT | 2 a.m. PST.
You can watch the full video interview here.
---
---
Follow ONE Esports on Facebook and Twitter for more LoL news, guides, and highlights.
READ MORE: EG coach Peter Dun pushes back against Riot ruling on players' facemasks