What would happen if Astro Boy was turned into a murder mystery series?
Netflix has announced that it will be releasing an anime adaptation of Naoki Urasawa's award-winning manga, Pluto, in 2023.
The streaming platform shared a sneak peek trailer that showcased the main characters of the Pluto anime adaptation.
---
---
The Pluto anime adaptation is based on classic series Astro Boy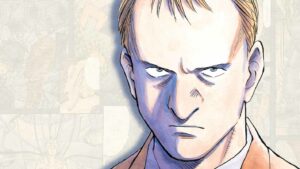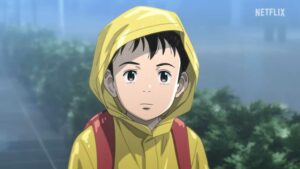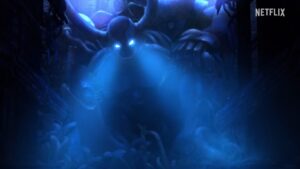 The manga is actually a reinterpretation of the "Greatest Robot on Earth" story arc from Osamu Tezuka's Astro Boy franchise, and takes its title from one of Astro Boy's villains.
Instead of putting the kid robot in the spotlight, Pluto follows Gesicht, a Europol robot inspector solving a case of a string of human and robot deaths. The victim's heads are positioned and manipulated to have horns, imitating the look of Pluto the robot.
The trailer gives viewers a glimpse of Gesicht's world, showcasing floating cars, holograms, and killer robots. From the looks of it, the series is set to immerse fans in a futuristic dystopia where robots have become a threat to human society.
Atom and his younger sister Uran also make an appearance in the trailer. Dropping his iconic attire of black shorts and red boots, Atom walks the streets in jeans and a yellow raincoat while Uran is seen playing with lions and tigers.
Netflix has also revealed the initial voice actors for the series:
Shinshū Fuji as Gesicht
Yoko Hikasa as Atom
Minori Suzuki as Uran
In a quote provided by Netflix, the manga creators expressed their excitement for the Pluto anime adaptation.
"Pluto inherits the philosophy of Tezuka and does not merely convey a message of anti-war, but reminds us that there is suffering on both sides. But still, the only remaining answer is peace," said co-author Takashi Nagasaki.
You can check out the recent trailer of the Pluto anime adaptation down below:
---
---
Follow ONE Esports on Facebook and Twitter for more anime news and stories.
READ MORE: One Piece locations in real life: Places to visit for your anime pilgrimage is up