In video games, limitless possibilities await. It's a world where the unimaginable can become reality, where even the most improbable ideas and collaborations find their way to existence.
One such remarkable collision occurred, thanks to esports player Cho "BeryL" Geon-hee, bridging the gap between two beloved fandoms: League of Legends and Honkai Impact 3rd.
In 2022, BeryL, a seasoned Korean support, and his team, DRX, achieved the pinnacle of success by claiming the World Championship (Worlds) trophy. Riot Games, the masterminds behind League of Legends, designed an entire skin line dedicated to the winning team's players and the champions they played during the tournament to commemorate their victory.
BeryL, being a massive fan of HoYoverse games, made a personal request to the Riot Games design team. He asked for his Ashe skin to mirror the aesthetics of Elysia, a playable character from Honkai Impact 3rd. Astonishingly, the Riot Games staff wholeheartedly embraced his idea, as seen from the initial release of the skins in the LoL Public Beta Environment (PBE).
Around the same time as the release of the official splash art for DRX's Worlds skins, an illustrator at Riot Games came to the forefront with their drawing of the HI3 character. This artist masterfully rendered Elysia in a style that resonates intimately with the vast community of LoL players.
---
---
League of Legends artist Raiko reimagines Honkai Impact 3rd's Elysia in gorgeous art
Renowned Singaporean artist Sean "Raiko" Tay recently shared his breathtaking fan art on Twitter, featuring the HI3 character in her Herrscher of Human: Ego battlesuit.
The artwork was so meticulously crafted that it could easily be mistaken for an official League of Legends splash art, incorporating elements that appear to draw inspiration from other notable LoL skins such as the Heartseeker line and the DRX Worlds collection.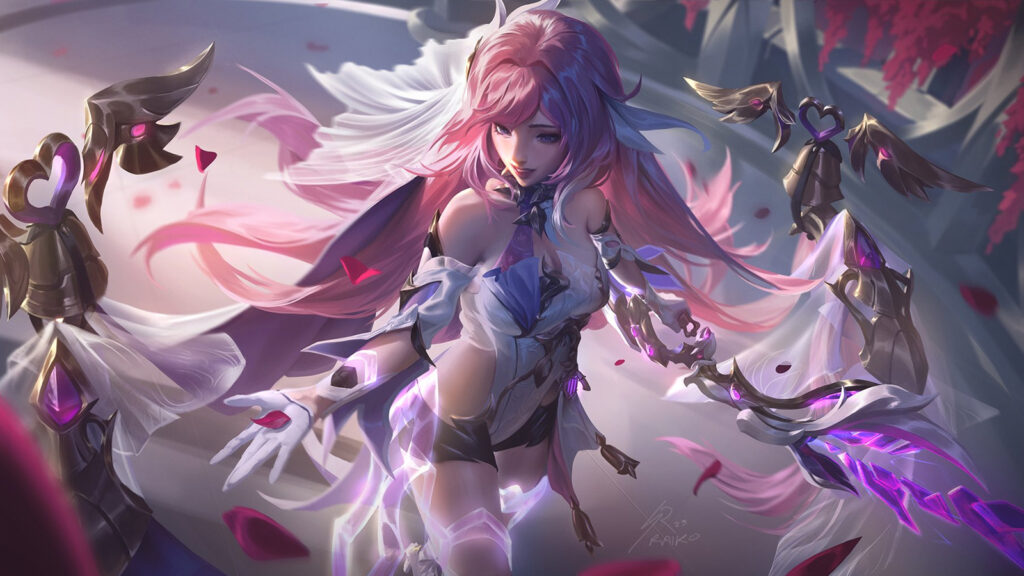 A striking resemblance can be observed between their depiction of Elysia and the distinctive style found in BeryL's DRX skin. Is this merely a coincidence? We don't think so.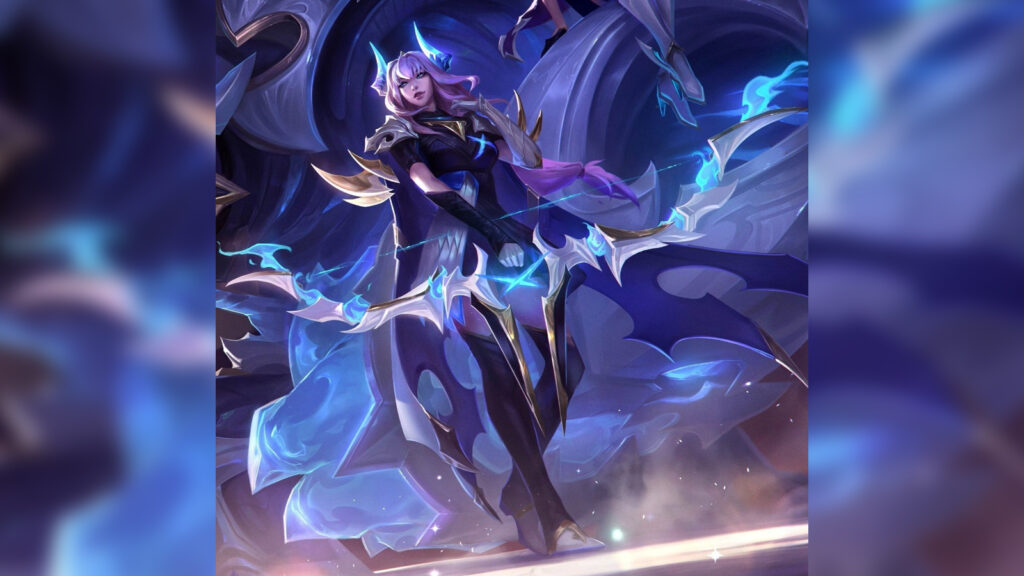 Raiko's artistic talents extend beyond just Elysia from Honkai Impact 3rd. Another of their notable creation is the stunning art of Herrscher of Thunder Mei.
In addition to the HoYoverse universe, they share a deep appreciation for Genshin Impact characters, which is evident in the array of sketches featuring beloved figures such as Ningguang, the Raiden Shogun, Shenhe, Kujou Sara, Eula, Jean, and Beidou.
While Raiko's contributions to the gaming community are vast, the artist also holds a prominent role as an art lead on Legends of Runeterra, a captivating card game set in the LoL universe. Occasionally, they collaborate with Riot Games, lending their creative expertise to the creation of skin splash art for LoL champions. Some notable collaborations include PsyOps Pyke, PsyOps Vi, High Noon Hecarim, and Mecha Kingdoms Leona, among many others.
Fans can check more of their art on their ArtStation and Twitter accounts.
READ MORE: Exclusive: Gen.G Peyz's mom hired a full-time live-in tutor — but not to help him in his studies