Ah, the Wild West.
An era in American history defined by cowboys, pioneers, outlaws, and sheriffs, this chapter in America's history book played a significant part in building the country's identity and development in the 1800s.
The Wild West also served as an inspiration for fictional content, especially in the video game industry. Rockstar Games' Red Dead Redemption and Techland's Call of Juarez: Gunslinger are just some of the most popular games set in this period.
In Riot Games' League of Legends High Noon skin line, brave gunslingers, rotten scoundrels, inscrutable gods, and savage demons all come to life, inspired by the western theme. There are a total of 21 High Noon skins, which started with High Noon Twisted Fate released back in 2011.
---
Ranking all High Noon skins in League of Legends from best to worst
High Noon Jhin
High Noon Darius
High Noon Yasuo
High Noon Urgot
High Noon Twisted Fate
High Noon Talon
High Noon Thresh
High Noon Viktor
High Noon Sion
High Noon Hecarim
High Noon Senna
High Noon Varus
High Noon Ashe
High Noon Irelia
High Noon Katarina
High Noon Lucian
High Noon Twitch
High Noon Samira
High Noon Mordekaiser
High Noon Tahm Kench
High Noon Leona
---
Lock up in jail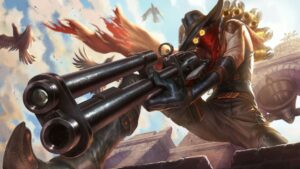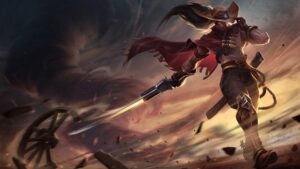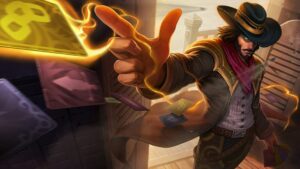 High Noon Jhin
High Noon Yasuo
High Noon Twisted Fate
Since these came out earlier, some of the skins in this set look and feel very clunky and outdated. Twisted Fate and Yasuo's skins barely have any particle effects, and appearing very lackluster compared to other standard skins priced at 975 RP.
While the Epic skin High Noon Jhin offers something more for players, its re-colored particles and minimal enhancements don't make it better than the other two.
What High Noon Jhin lacks in his model, he makes up in his recall animation. In a jiffy, the virtuoso takes down all five pieces of glassware on top of a wooden table, then takes a short rest by the counter, cowboy-style.
Keen-eyed players can also spot Jhin's wanted poster in front of the table, a nice Easter egg for LoL fans.
---
Deserves a tumbleweed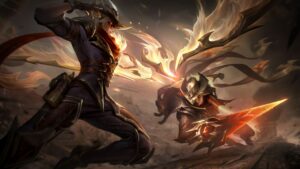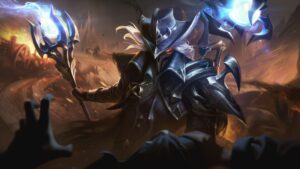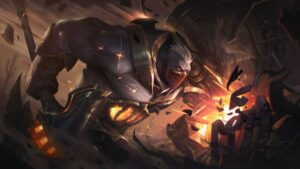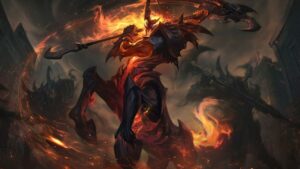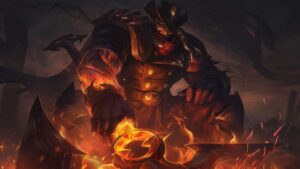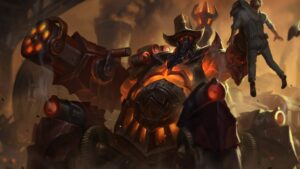 High Noon Talon
High Noon Viktor
High Noon Sion
High Noon Hecarim
High Noon Urgot
High Noon Darius
While their splash arts look amazing, the in-game models of these six skins aren't as refined as the other High Noon skins.
High Noon Urgot and Darius have a few issues when it comes to their model's skin color and sound effects. Riot Games also missed an opportunity to transform High Noon Sion into a rampaging train when casting his ultimate, especially since track animation and train sound effects are already in the current model.
High Noon Hecarim is pretty decent, but his particle effects and overall in-game appearance feel similar to his Headless skin. The same thing applies to High Noon Talon, which seems to be the spitting image of the champion's default look, only in a different color.
Viktor looks very cool in blue and gray colors, but as the Mechanical Devil's engineer, the champion could do with a better outfit that's closer to the High Noon concept.
---
---
We'll gladly tip our cowboy hats for these skins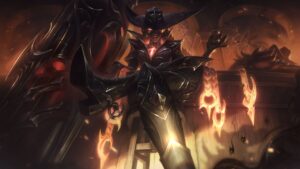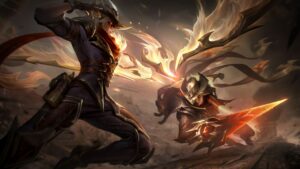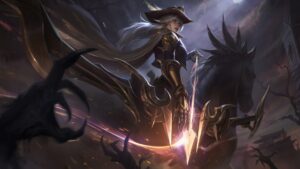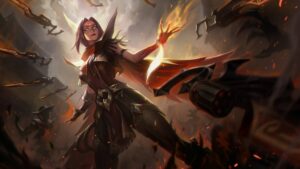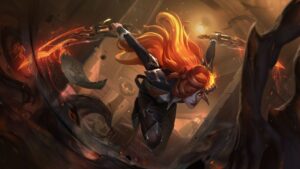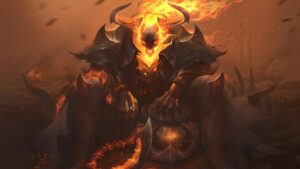 High Noon Senna
High Noon Varus
High Noon Ashe
High Noon Irelia
High Noon Katarina
High Noon Thresh
Looking for High Noon skins that are worth your money? Check out Senna, Varus, Ashe, Irelia, Katarina, and Thresh!
These skins take the High Noon concept to the next level, especially with creative, little details and super smooth animations, sure to be worth every RP.
Out favorites are High Noon Senna and Thresh, both of which look gorgeous and phenomenal in-game and in their splash art. In this skin, Senna's trademark railgun transforms into a fiery horse when she receives a significant speed boost or when recalling.
Instead of his usual chains, Thresh is carrying a burning lasso that makes him look like Runeterra's very own Ghost Rider — this is one hell of a skin that will hook you into making a purchase.
---
The best of the west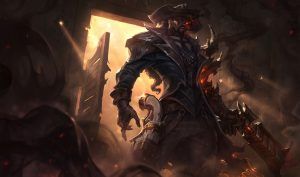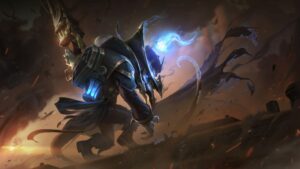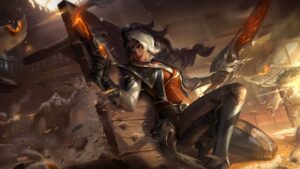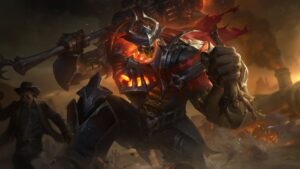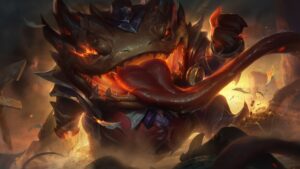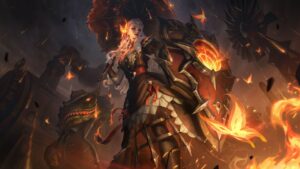 High Noon Lucian
High Noon Twitch
High Noon Samira
High Noon Mordekaiser
High Noon Tahm Kench
High Noon Leona
The best High Noon skins in League of Legends feature Lucian, Twitch, Samira, Mordekaiser, Tahm Kench, and Leona. These champions seamlessly fit the concept, taking on the roles of cool cowboys, harbingers, and a behemoth devil.
While gunslinger motifs aren't unique, we haven't seen one as well done as High Noon Lucian. His light pistols have been transformed into a golden gun on his left hand and a demonic gun on his right hand. The particle effects for his abilities show a fiery orange which fades to a smokey black when cast.
Using his ultimate ability, The Culling, mutates Lucian into a relentless demon. This is one of the best skins not just in the High Noon line, but in League of Legends overall.
Visually, High Noon Twitch stands out from the rest with its silver and blue color palette. The rat champion plays the role of the Fifth Harbinger known as Death, which takes some inspiration from plague doctors of the 1600s.
High Noon Twitch is responsible for reaping souls and carrying them "into an Unknown Country" according to the High Noon gothic story "The Stranger on the Road" by Brooke Jaffe. This skin is also aurally impressive, packed with musket sounds and a low, whistling sound effect that brings out the rat champion's playfully stealthy personality.
We're also obsessed with the Mechanical Devil, High Noon Mordekaiser. As the King of the Sulfur Rail, Mordekaiser transforms into a rampaging monster that reigns over the train to Hell in the High Noon universe.
The skin's fresh SFX and VFX are simply stunning, particularly the animation on his Death's Grasp ability which summons a large, mechanical arm that pulls enemies towards the devilish train wreck.
High Noon Twitch and Mordekaiser are priced at 1,350 RP while High Noon Lucian can be purchased for 1,820 RP.
---
Follow ONE Esports on Facebook for more League of Legends news, guides, and highlights.
READ MORE: Ranking Solar and Lunar Eclipse skins in League of Legends