Things are finally looking up for 100 Thieves as they enter the second round-robin of the 2023 LCS Spring season.
The team snapped their five-match losing streak with a victory over Team Liquid in Week 5. Mid laner Søren "Bjergsen" Bjerg's Viktor led 100T to a crucial 39-minute team fight that turned into a game-winning siege.
---
---
In an interview with Travis Gafford, Bjergsen addressed the team's struggles during the first half of the season and reassured fans that they're still finding their groove.
---
---
Bjergsen reveals the challenges 100 Thieves are facing in LCS Spring 2023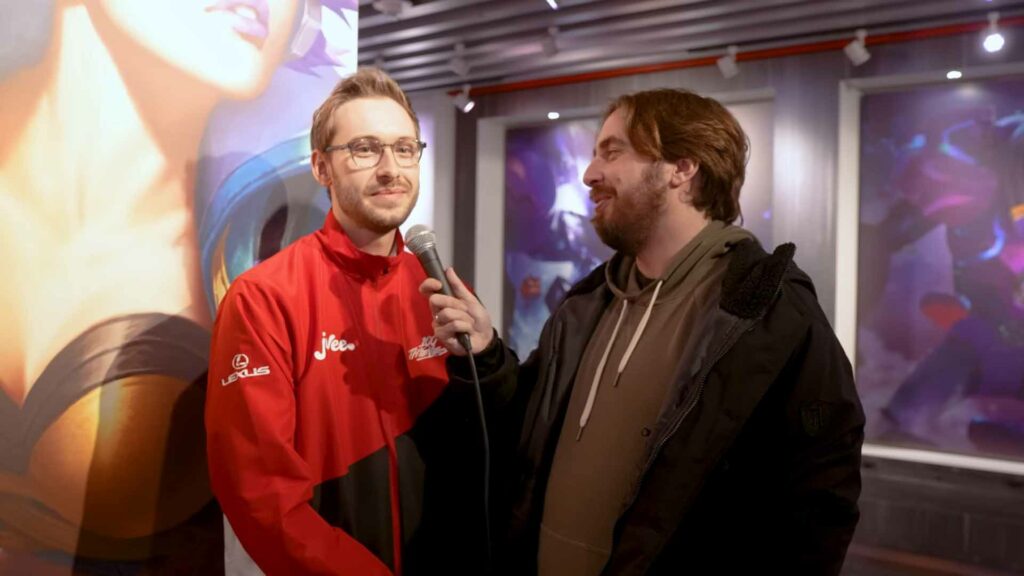 The 100T player stated that the team still struggles in multiple aspects of the game.
Looking back to their previous matches, he pointed out they had a "really weak early game," with players dying to ganks and skirmishes. In their match against CLG, he felt that they were in a good position to win, but wasted the opportunity by fighting the enemy team on their power spike.
He also mentioned that they don't understand how to team fight and be decisive with the specific team compositions that they use.
"I think that's the problem. There's not just one thing to pin down. We've been lacking individually and as a team. These are just things that we need to work on," said the mid laner.
While the team's current position in the standings might be disheartening to fans, Bjergsen still believes that they're a top LCS contender.
"Our weaknesses started to show recently and we just need to fix them. I still have a lot of faith in this team and, week by week, we're slowly figuring things out," he said.
With a 5-6 record, 100T is set to face reigning champions Cloud9 on March 2 at 4 p.m. PT | March 3 at 12 a.m. GMT | 8 a.m. GMT+8.
You can check out the full interview down below:
---
---
Follow ONE Esports on Facebook and Twitter for more LoL news, guides, and highlights.
READ MORE: Doublelift drops the trash talk in exchange for tearful moment with LCS pro