Doublelift is considered the best AD carry in North America, and he's got pro player fans to prove it.
100 Thieves closed out Week 3 of LCS Spring with a match against league leaders FlyQuest. While 100T lost, it wasn't all doom and gloom for ADC Yiliang "Doublelift" Peng.
Following the match, DL swapped jerseys with FlyQuest's bot laner, Lee "Prince" Chae-hwan. Unbeknownst to him, the Korean player is actually a massive fan.
---
---
Doublelift has a wholesome interaction with FlyQuest's Prince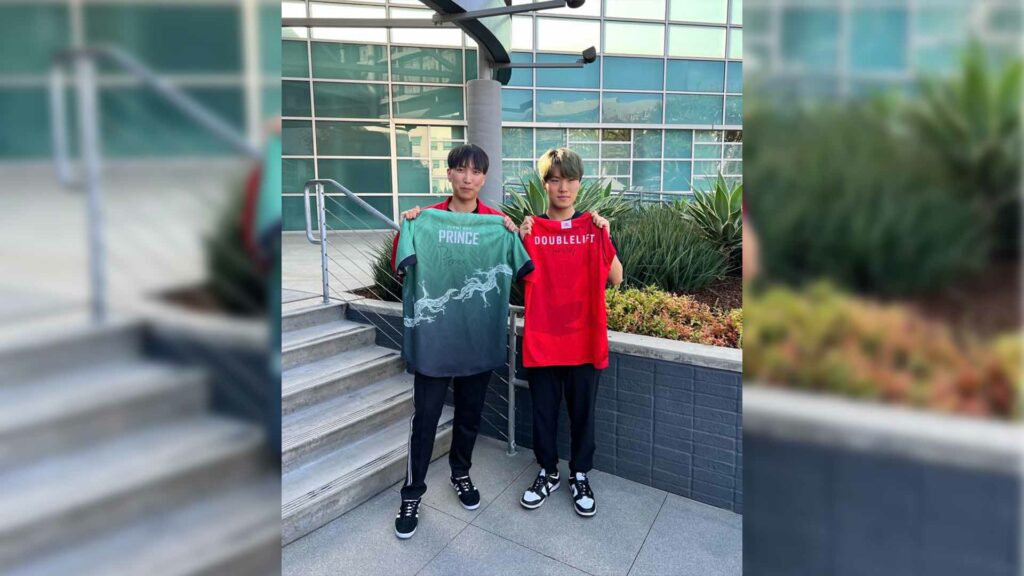 The two teams tweeted about the wholesome interaction and shared a video of the bot laners finally meeting in person.
As they were signing each other's jerseys, Prince revealed that DL was a big inspiration and he was his "star". The 100T ADC was grateful and returned the praise, saying that Prince was "the best AD".
At that moment, Prince was brought to tears. DL immediately comforted the FLY player and wrapped his arm around him.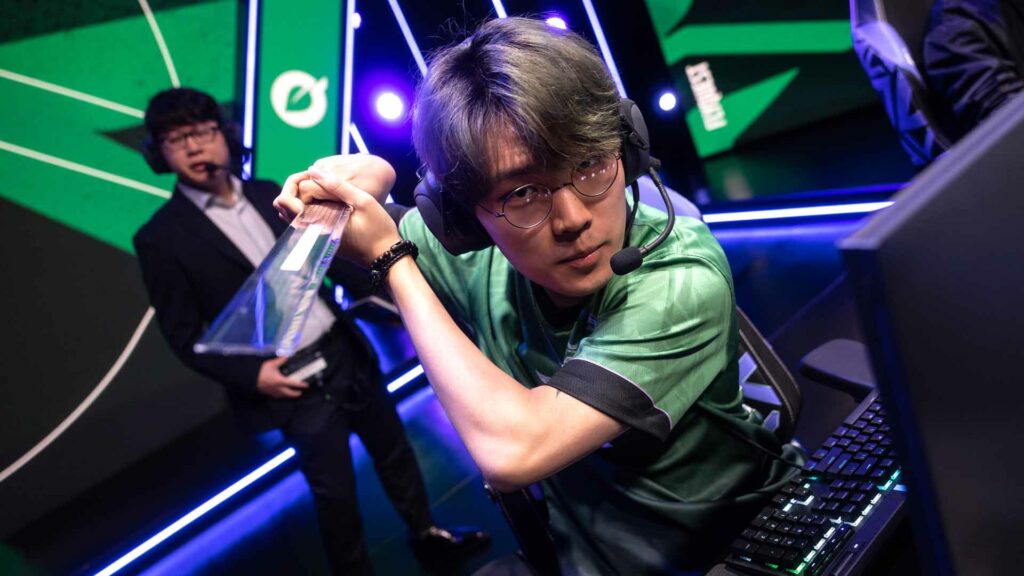 In an interview with Travis Gafford, Prince elaborated on meeting DL for the first time and how he has inspired his esports career.
The FlyQuest ADC admitted that he was very nervous playing against Doublelift and then meeting him afterward. When asked about the top contenders in his role, his answer was simple.
"I don't think about other players except for Doublelift," said Prince.
Prince then revealed that he became a fan 11 years ago after watching a Korean highlight montage of Doublelift. Initially playing the role of top laner, he eventually switched to ADC because of the NA veteran.
While it was his first time meeting superfan Prince, Doublelift knew that it won't be the last.
"That has been really sweet actually. I think we're going to be good friends and I am really excited to play against you next time," said DL.
With a 4-2 record, 100 Thieves will face Evil Geniuses on February 15 at 2 p.m. PT | 10 p.m. GMT | February 16 at 6 a.m. GMT+8.
FlyQuest leads the league with a perfect 6-0 record and will face Immortals on February 15 at 3 p.m. PT | 11 p.m. GMT | February 16 at 7 a.m. GMT+8.
Fans can catch the action on the official LCS Twitch and YouTube channels.
Follow ONE Esports on Facebook and Twitter for more LoL news, guides, and highlights.
READ MORE: DL on his return to pro play: 'No one is impressive'