Fans have been eagerly awaiting the release date of Arcane Season 2, the highly anticipated sequel to the League of Legends animated series.
It seems the wait is over — a leaked photo from a conference in China has confirmed the Arcane Season 2 release date, which is reportedly scheduled for a Winter 2024 launch.
---
---
---
Arcane Season 2 release date: LoL sequel is possibly set to launch in Q4 of 2024
During the Tencent Video V Vision Conference, an attendee shared a photo of a presentation slide online. This slide provided insights into the potential Arcane Season 2 release date.
The slide suggests that the second season of the animated series is expected to come out towards the end of 2024, possibly sometime between October and December 2024, according to a report from gaming outlet Dexerto.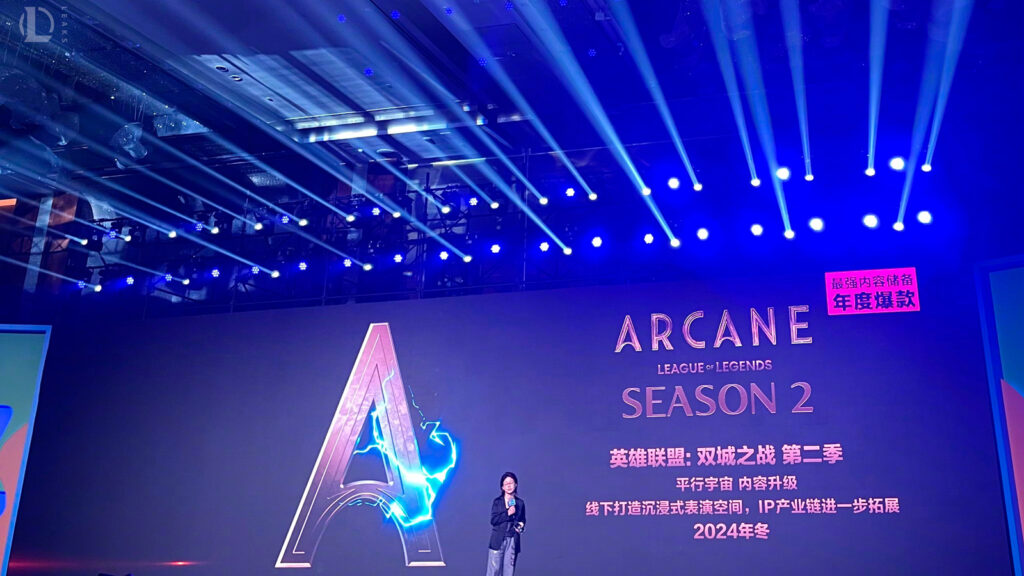 Riot Games has not yet confirmed the Winter 2024 release date for Arcane Season 2, which means it is still subject to change.
Riot Games CEO Nicolo Laurent confirmed in April that Season 2 of Arcane is still in production and not yet ready for release, with three episodes in the drafting stage.
In the upcoming season, fans can anticipate the introduction of three new League of Legends champions, alongside the exploration of more mature themes such as war and sexuality.
Arcane is an animated series that delves into the rich lore of the popular MOBA game, League of Legends. It primarily focuses on the intertwined stories of two iconic champions, Vi and Jinx, in the city of Piltover and the undercity of Zaun.
Notably, the show garnered significant recognition, including nine Annie Awards and an Emmy, within a year of its release.
Viewers and League of Legends fans can catch Arcane Season 1 and, soon, Season 2 on the streaming platform Netflix.
READ MORE: Exclusive: Arcane cast reacts to becoming part of massive League of Legends fandom