Updated on January 24, 3:16 p.m. (GMT+8): Added new screenshots.
Genshin Impact players are always on the lookout for free Primogems, Mora, or experience books. In addition to the usual daily event login, HoYoverse added the HoYoLAB Daily Check In.
HoYoLAB is HoYoverse's official community hub where players can post Genshin photos, stories, questions, and even publish their own fan art.
The website and mobile app's Check-In feature lets you claim all sorts of free stuff, from wish essentials like Primogems to the in-game currency, Mora.
Here's how you can get free Primogems through the HoYoLAB Daily Check In
Visit the HoYoLAB Home page here.
Log in using your username or email and password.
Click the Check-In icon on the right side of the page to go to the Genshin Daily Check-In page.
Click the appropriate day to check in.
Check your in-game mail and claim your rewards for that day.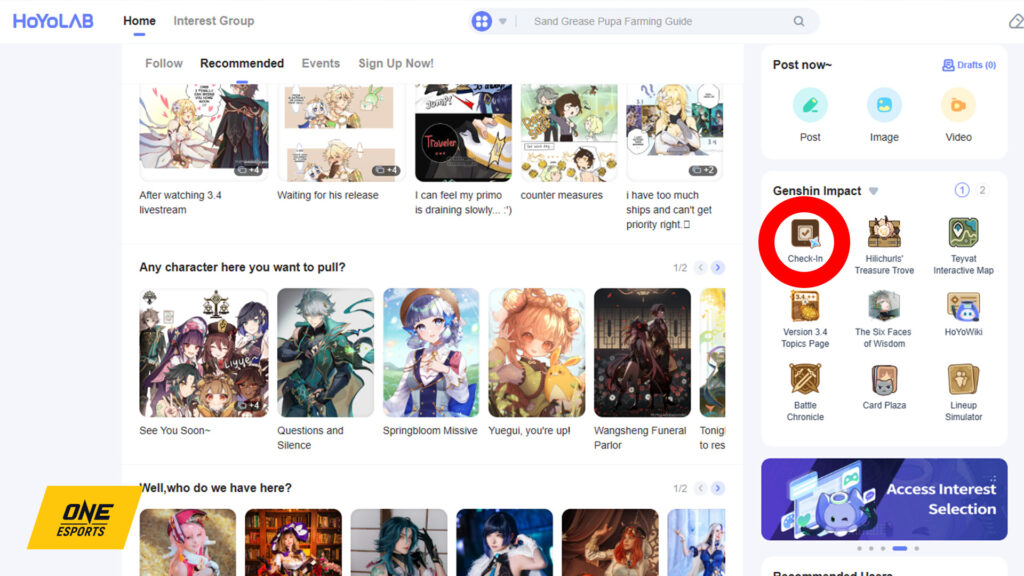 How to make up for check-in in Genshin Impact
If you forgot to check in for a few days, don't worry, you can make up for it by following these steps.
Click on the "Make up for check-in" button in the upper right corner of the calendar.
Choose one from the list of check-in missions and click "Go."
After completing one of the missions, go back to the original page and claim the make-up card.
Close the pop-up and click on the "Make up for check-in" button again and select the option to make up for the check-in now.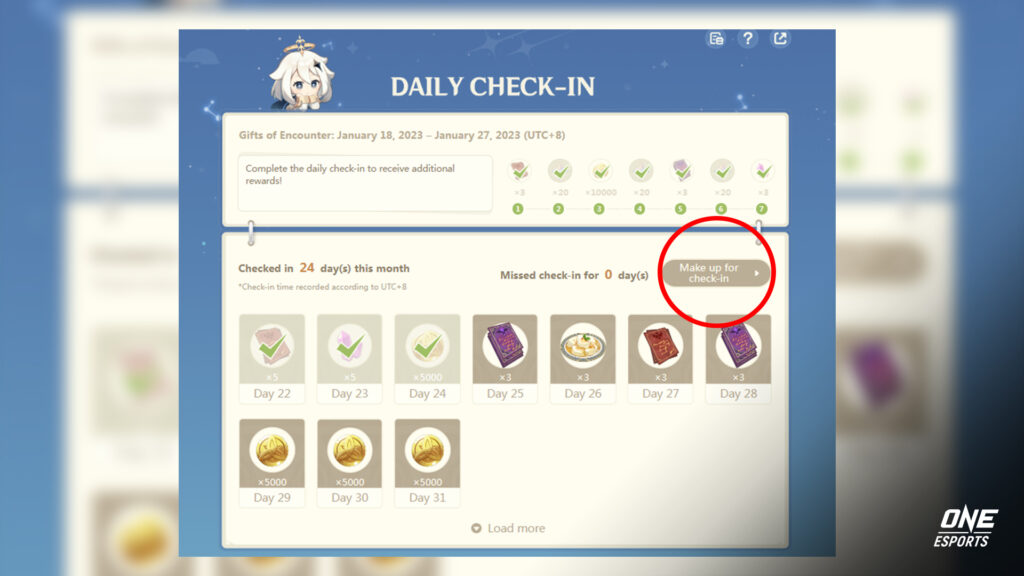 ---
---
By checking in for a full month, you can get a total of 60 Primogems, 67,000 Mora, and 16x Fine Enhancement Ore for free!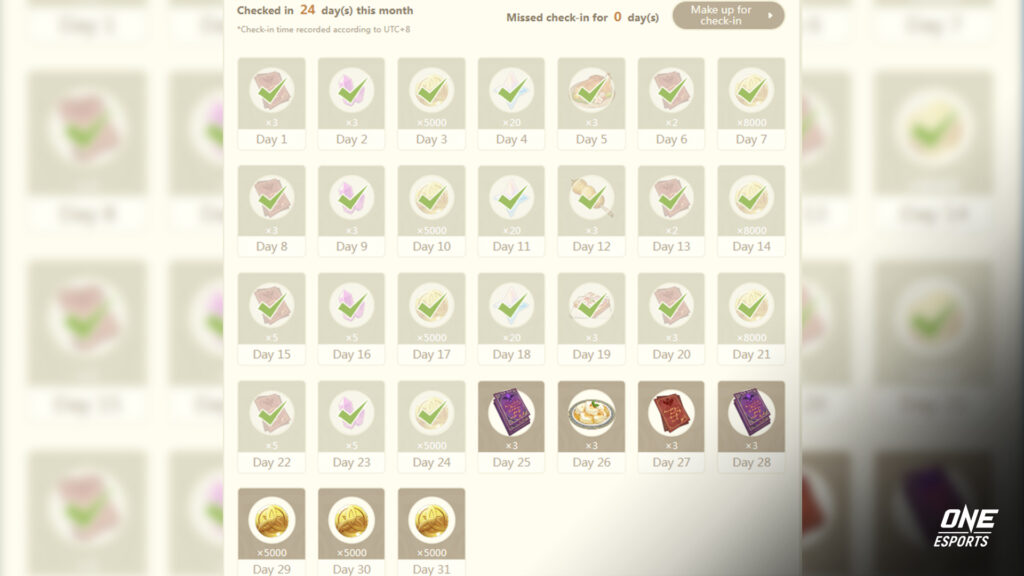 Note that you can only check in once a day and rewards via in-game mail will be valid for 30 days.
Additionally, you can get free Primogems from redemption codes here.
READ MORE: Genshin's endgame: Is it worth your time?