With brand new Liyue characters debuting in the game, like the Yaksha, Xiao, and the Wangsheng Funeral Parlor Director, Hu Tao, we can't help but wonder about the game's upcoming characters (with a lot of them hailing from the upcoming area, Inazuma).
Who is going to be Genshin Impact's next big character? While we don't have the official answer to that, we came up with a list of potential candidates:
---
5. Signora
Her cold gaze, seductive voice, and sophisticated gestures — these are what makes La Signora, the Eighth of the Eleven Fatui Harbingers, absolutely irresistible!
Her character design is an eye-candy, with a lacey eyepatch, long white dress, and a fur jacket that clearly says "I will step on you if necessary." Players will never forget the hostility she has shown towards the Tone-Deaf Bard Venti during the A New Star Approaches act.
While it has not yet been confirmed if Signora is going to be a playable character, we expect to see more of her after her brief appearances during the Archon Quests.
---
4. Scaramouche
We first got a good look (and a few interactions) with Scaramouche during Fischl's Unreconciled Stars event, where he introduced himself as a vagrant from Inazuma with a gigantic red hat.
Considering his politeness and calm way of speaking, who would have known that Scaramouche is the Sixth of the Eleven Fatui Harbingers, revealed with the help of Mona's powers? Towards the end of the event, Scaramouche showed players his true colors, showing off a pair of yandere eyes as he scolded his Fatui servants.
We are excited to find out more about this Fatui Harbinger! What kind of challenges will he bring to Teyvat? Or maybe the real question is — will Scaramouche do the fandango?
---
3. Yaoyao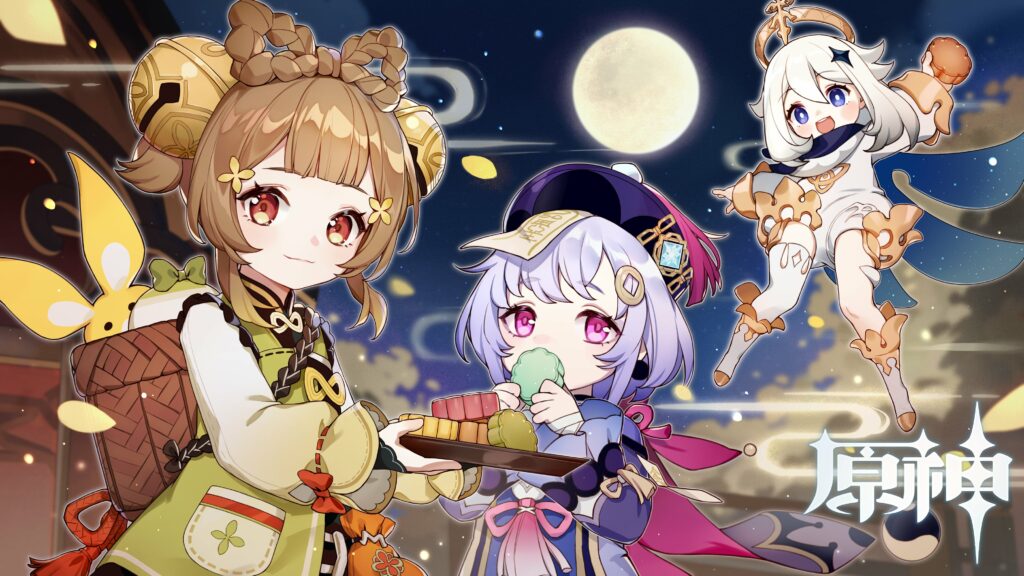 Adorable little characters like the mischievous Klee, the coconut-milk-loving Qiqi and the feisty feline Diona have captured the hearts of many Travelers in Genshin Impact. With their popularity, miHoYo might soon give players another dainty character — Yaoyao.
Yaoyao appears to be slightly taller than Qiqi, wears a green dress, and a pair of big bells on her twin buns. She also carries a wicker basket on her back according to an official art released by miHoYo in time for the mid-autumn festival.
Data miners suggest that Yaoyao will be a Dendro-element user, the same element that some Samachurls and Bubu Pharmacy's boss, NPC Baizhu, wields.
---
---
2. Dainsleif
Getting this mysterious character to join your party will surely cost more than 500 Mora, the amount he previously requested from the Traveler during his world quest, Bough Keeper: Dainsleif.
While his earlier quest did not really shed a light on who he is, what's his element, or where he really comes from, his character might be the key to reuniting the male and female traveler siblings, Lumine and Aether. After all, he claims to "have knowledge of fate itself."
Aside from his gorgeous blonde hair, deep blue Primogem-shaped pupils, and overall peculiar personality, Genshin Impact players would love to add Dainsleif to their party because of his charming voice, the same voice used in the Teyvat Chapter Storyline Preview and in other character trailers.
We are excited to see more of Dainsleif in the upcoming Genshin Impact 1.4 update where he and the Traveler will face off a new and intimidating foe, the Abyss Herald.
---
1. Ayaka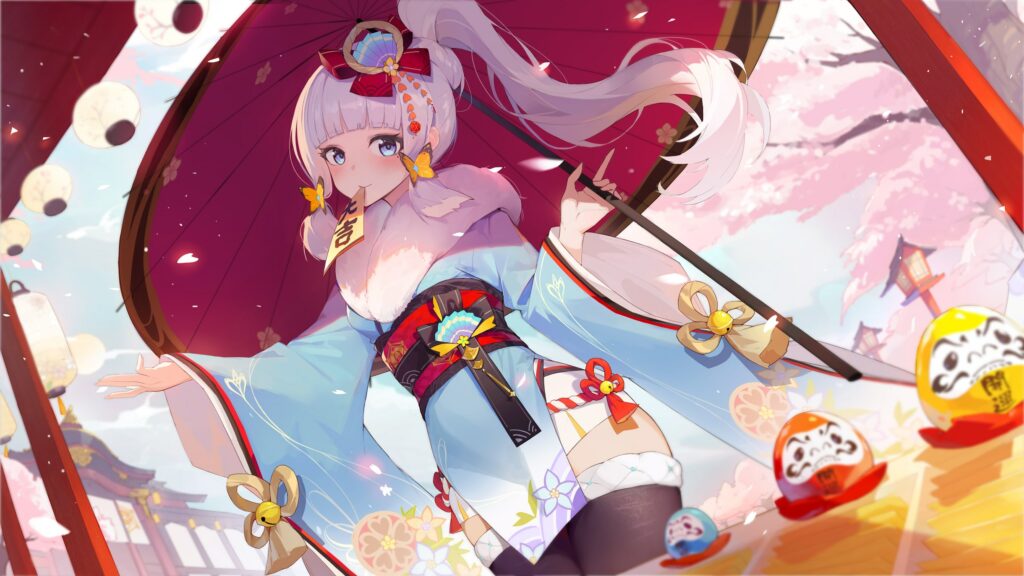 You have heard about her in the forums, and have watched tons of leaked videos about her — the Cryo character Kamisato Ayaka is the most anticipated character to be released on Genshin Impact!
Compared to the rest of the girls in the game, Ayaka looks very demure and perfectly captures the vibe of a traditional Japanese character. She hails from the Inazuma nation, which explains her kimono-inspired outfit complete with a golden hand fan.
Aside from her looks, Genshin Impact players are looking forward to her elemental abilities, which are rumored to be very useful when crossing oceans in-between islands according to the leaks.
For Japanese and anime fans, getting Ayaka would be like getting Kakegurui's Jabami Yumeko, Demon Slayer's Kocho Shinobu, and A Silent Voice's Nishiyama Shouko, since they are all voiced by the talented Hayami Saori.
READ MORE: 3 reasons why Xiao is the best main DPS in Genshin Impact right now