Updated on July 25, 11:52 p.m. (GMT+8): Improved relevancy.
Genshin Impact brings players to Inazuma's shores with Sangonomiya Kokomi's "Drifting Luminescence" Character Event Wish.
The first character to have a negative Crit Rate by default, Kokomi encourages players to use Hydro-based reactions other than Vaporize. With the introduction of the Bloom reaction, the Divine Priestess continues to be an outstanding Hydro support who can heal and generate Dendro Cores during combat.
If you're ready to face the odds of Genshin's gacha system, here are three Genshin Impact rituals that might help bring Sangonomiya Kokomi home.
3 Genshin Impact rituals that might have Sangonomiya Kokomi swimming your way
Field a team that consists of Inazuma's finest warriors and leaders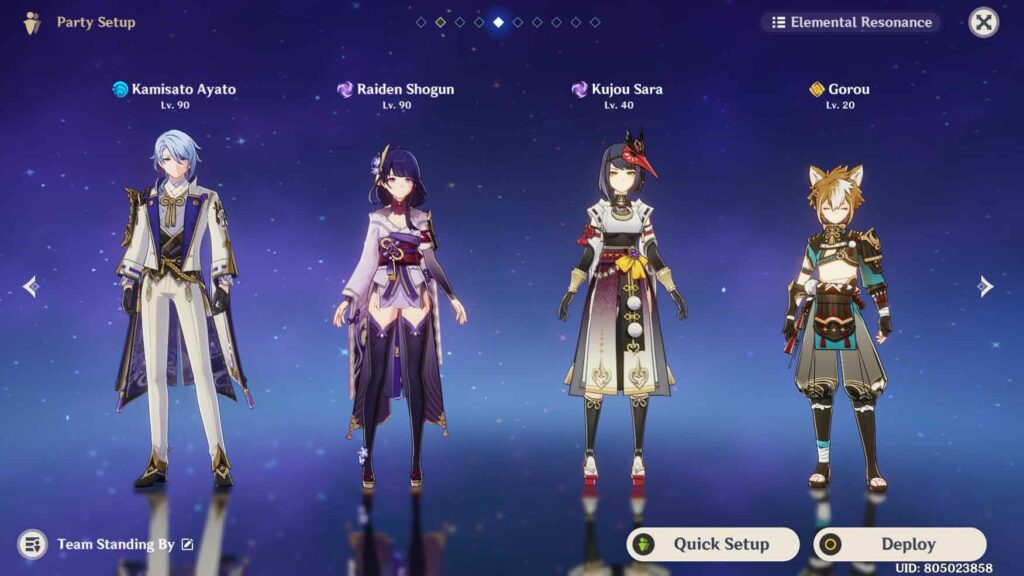 While the Watatsumi Army has had its spats with the Inazuma Shogunate, leader Kokomi has since established more diplomatic relations with high-profile names from the distant Narukami Island.
If you want the Divine Priestess to join your side, we suggest that you put other Inazuman leaders, such as Kamisato Ayato and Raiden Shogun, in your party. She also loves talking about military strategies so feel free to bring in generals Kujou Sara and Gorou.
---
---
Make your wishes while standing on a giant pearl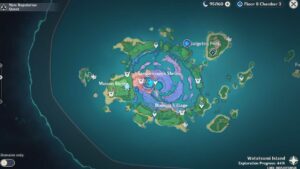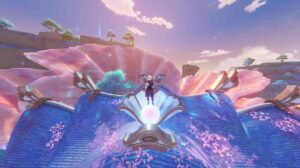 Watatsumi Island is known for its unique landscape of waterfalls and violet forests, but the crown jewel of the location has to be the Sangonomiya Shrine.
Built after the death of the people's deity, Orobashi, the Sangonomiya Shrine is the official headquarters of Kokomi and her resistance soldiers, who opposed the Vision Hunt Decree of the Inazuma Shogunate. Nowadays, they're focused on helping and protecting their citizens from the Fatui.
To become one with the Watatsumi people, start your wishing spree on top of the giant pearl of the Shrine's main building. This way, you're bound to catch the attention of the Divine Priestess as she does her usual rounds.
Do water-related activities as you roll for her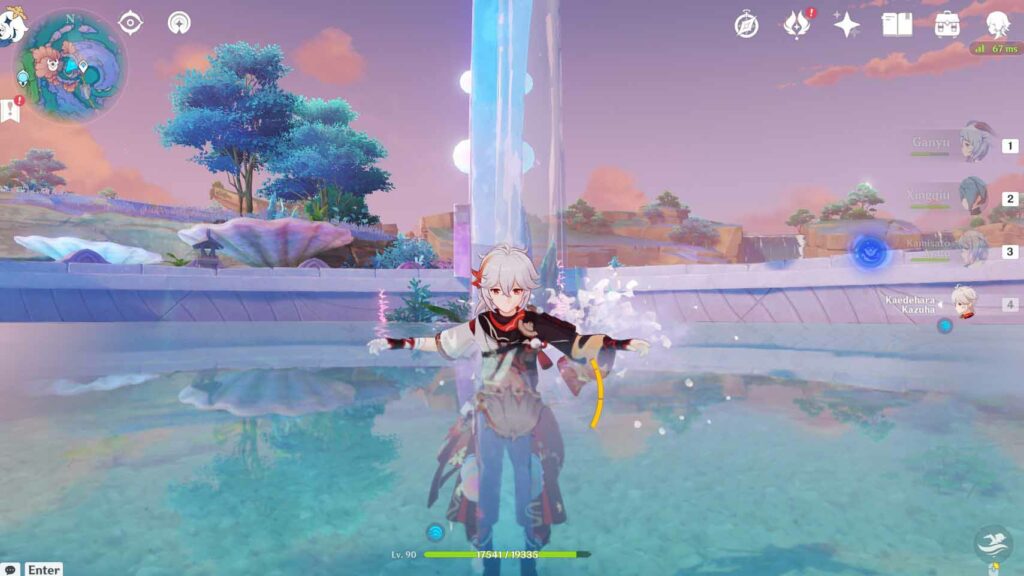 As Bruce Lee once said, "Be water, my friend."
When Kokomi is done with her duties, she likes to destress by exploring the island's beaches. You'll probably catch her collecting seashells by the shore, walking on water, or swimming with a school of fish.
To mimic the ways of Watatsumi's supreme leader, you must carry out a water-related activity, such as taking a shower or swimming in a pool, as you roll for the 5-star character. If you happen to lose the 50/50, the water's cool flow could help soothe your frustration.
Discuss stories like these with us — join the ONE Esports Discord community.
READ MORE: Mtashed regrets calling Kokomi 'the worst 5-star', tries to cover his tracks