Updated on July 28, 2:16 p.m. (GMT+8): Improved relevancy.
The Genshin Impact community is going crazy for cards following the launch of its game mode, Genius Invokation TCG.
Travelers can now build decks — featuring their favorite characters and weapons — and initiate all-out card battles with Teyvat's finest duel kings and queens.
Players also get to add their own touch to the TCG experience with unique and colorful card backs.
Here's a quick guide on how you can get and equip card backs in Genshin Impact's Genius Invokation.
---
How to get card backs in Genius Invokation TCG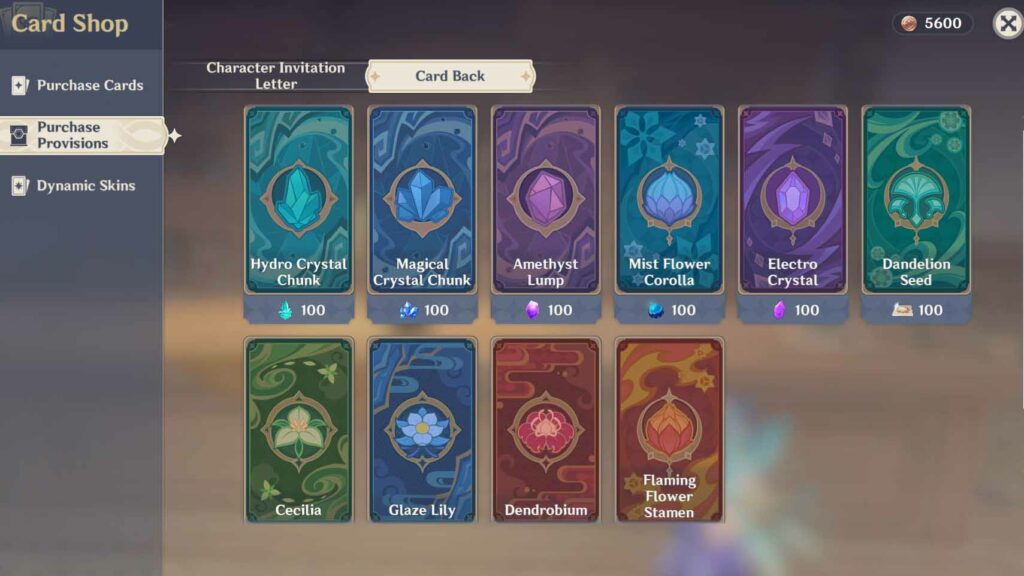 The easiest way to get card backs is through Prince's Card Shop in Cat's Tail. To unlock Prince's Card Shop, you must first complete the "Battlefield of Dice, Cats, and Cards" tutorial quest.
The Card Shop has a collection of local specialty designs that will cost you 100 units of the specific specialty. For example, the Dendrobium back design will cost you 100 Dendrobiums.
Interact with Prince
Select the "View the Card Shop's Commodities" option
Open the Purchase Provisions tab and select Card Back
Players can also receive five designs as a reward for increasing their player level.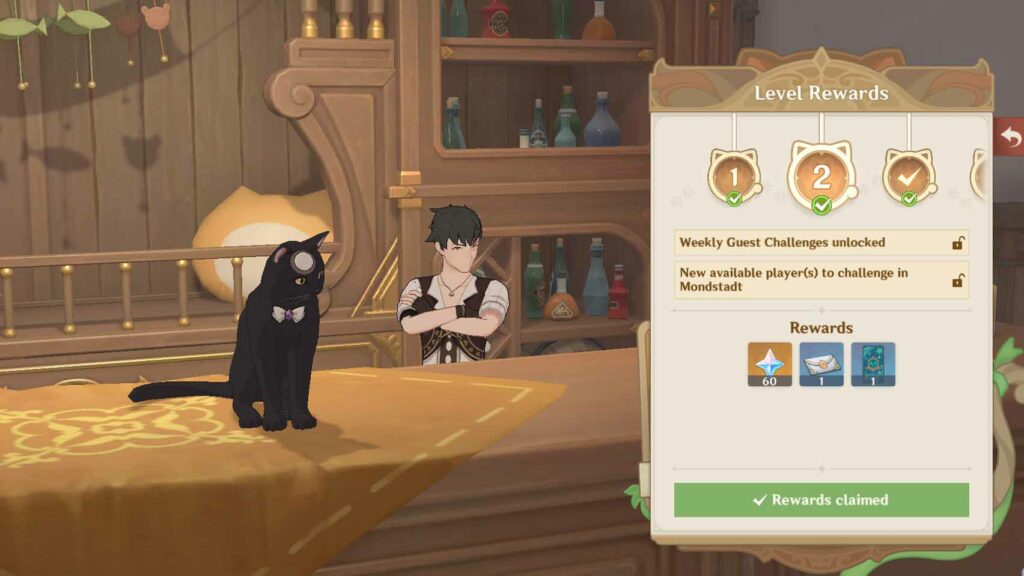 Here's a table of all the unlockable designs and their prerequisites:
| | |
| --- | --- |
| PLAYER LEVEL PREREQUISITE | CARD BACK DESIGN |
| Level 2 | Mondstadt |
| Level 4 | Liyue |
| Level 6 | Inazuma |
| Level 8 | Sumeru |
| Level 10 | Legend |
---
---
How to equip card backs to your Genius Invokation decks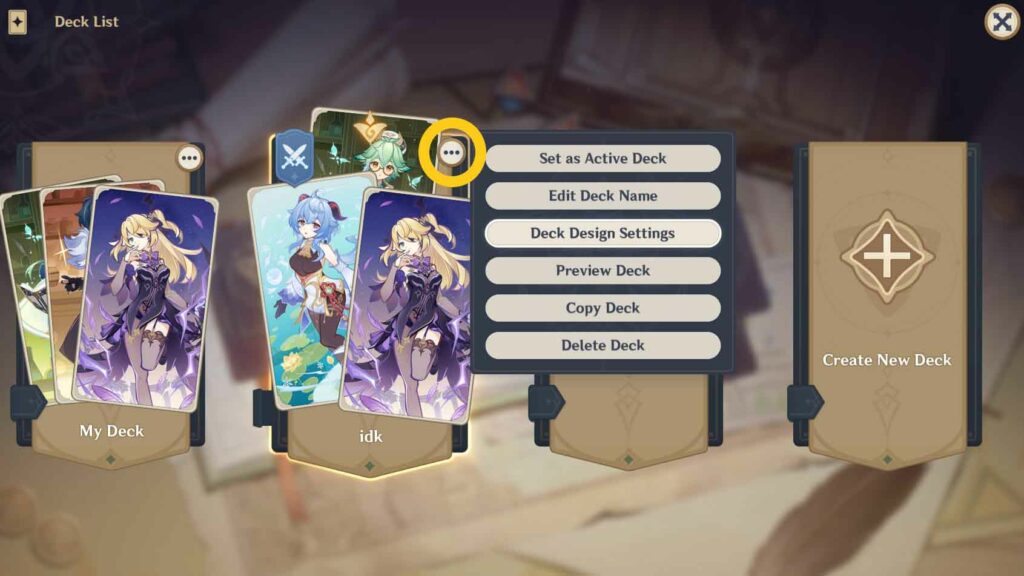 You can equip your card back designs by accessing the Casket of Tomes in your inventory.
Open the Gadgets tab of your inventory
Select the Casket of Tomes and click on Deck
Click on the ellipses at the top right of your desired deck
Select Deck Design Settings
Open the Card Back tab
The Deck Design Settings also show card back designs that you do not own, so you don't have to go back and forth from the Card Shop.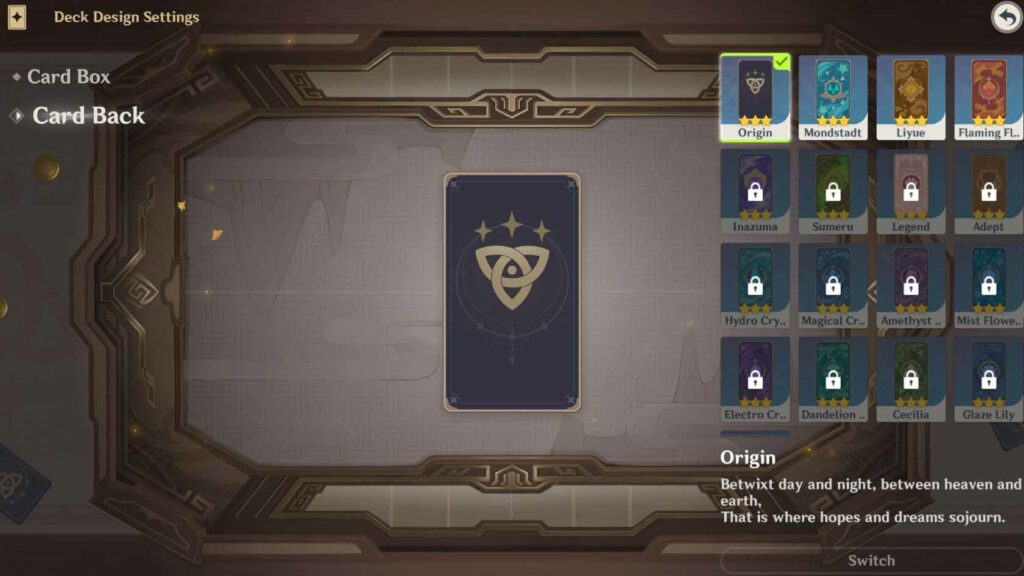 You can also equip another type of cosmetic item called Card Boxes through the Card Box tab. These items customize the board that you use during card battles.
Learn more about how to play the TCG with this guide to Genius Invokation.
Discuss stories like these with us — join the ONE Esports Discord community.
READ MORE: The 5 best action cards that you need to have in Genshin TCG, Genius Invokation