Warning: Major spoilers if you haven't played through the Enkanomiya region
HoYoverse pulled off a comical April Fools' joke on the Genshin Impact community in the form of a full-length character demo for Enjou.
You might remember Enjou as the secret villain in the "From Dusk to Dawn in Byakuyakoku" quest series. You first meet him as a human scholar, but he eventually betrays you and shows his true form, a Pyro Abyss Lector.
Enjou's character demo reminds us that he's the coolest villain in Genshin Impact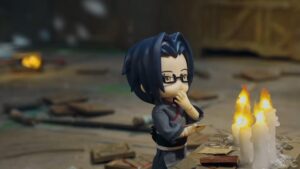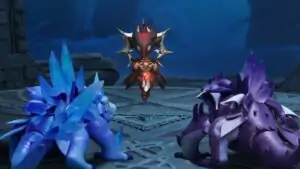 Just like every character demo, the scholar's video gives us a brief background of his story and motivations.
While many characters experience tragic events or possess the power of the Archons, Enjou's main goal in life is to find a particular book. Plain and simple.
HoYoverse amps up its creativity by retelling the Abyss Lector's story in stop-motion clay animation. Enkanomiya is transformed into a "chibitastic" world, doing away with its original haunting atmosphere entirely. Enjou even gets his own Sailor Moon-esque transformation into the Abyss Lector.
---
---
Despite his villainous ways, the Abyss Lector was an unexpected highlight of my time in Enkanomiya.
His unique and witty dialogue had a sense of charm that made him more than just the typical Abyss opponent. His boss fight even ends with him accepting defeat and accusing Paimon of being a traitor. What a way to end a questline.
While the demo acts as a funny inside joke just in time for April Fools', Genshin fans were psyched to see their favorite villain throwing Pyro balls again.
"I didn't think I'd need this until now," wrote YouTube user Alyana Soriano in the comments section.
Since Childe technically counts as a playable villain, could there be a chance that Enjou is the next Pyro Catalyst? Your move, HoYoverse.
You can check out the full character demo down below:
Follow ONE Esports on Facebook for more Genshin news, guides, and highlights.
READ MORE: The 5 best Genshin character demos that shook up Teyvat