Updated on December 20, 8:42 p.m. (GMT+8): Improved relevancy.
They've spent years honing their skills with a mouse and keyboard. They gave up all their teenage years in the pursuit of gaming excellence.
But have you ever wondered what your favorite professional players would be doing if they weren't in the esports industry?
Selected active and retired League of Legends Champions Korea (LCK) players revealed their backup career plans on Sunday Night LCK, a Korean LoL talk show.
---
What would these LCK players be if not esports pros?
Teacher
Retired top laner Song "Smeb" Kyung-ho, retired support Kim "GuGer" Do-yeop, and Moon "Cuzz" Woo-chan would like to become teachers since they enjoy imparting knowledge to other people.
Cuzz in particular wants to be a math teacher.
Real estate agent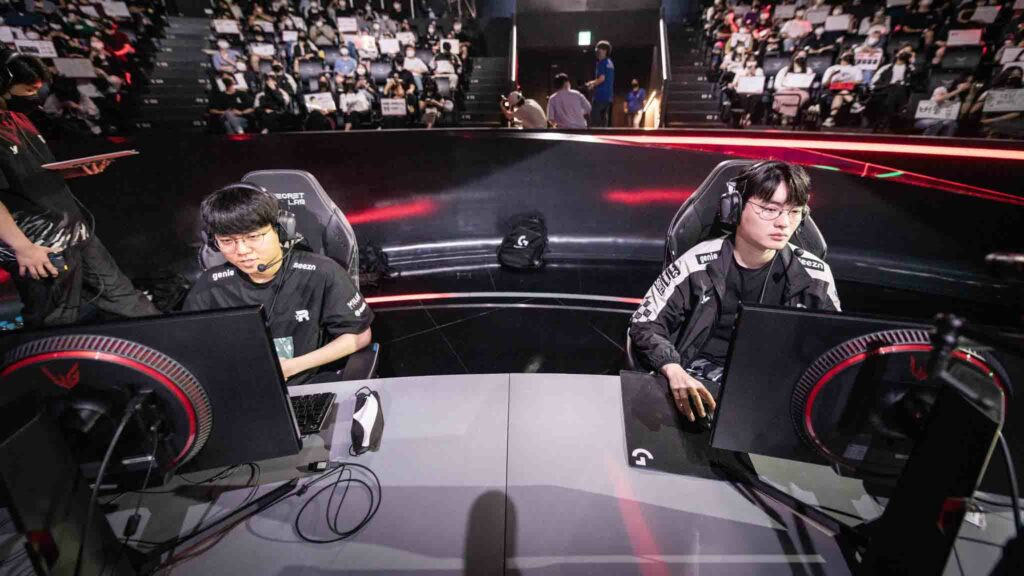 Kim "Rascal" Kwang-hee, and retirees Nam "Ben" Dong-hyun, Lee "CuVee" Seong-jin, and Kang "GorillA" Beom-hyun see themselves working in the real estate industry.
"If I become an owner of a property, then I feel like that will free me up to try out all sorts of different things," said GorillA.
Gaming industry
Choi "Doran" Hyeon-joon would still want to be a part of the LCK as the team coach of DragonX, while fans would find Jin "Mystic" Seong-jun working for video game publisher Nexon because he enjoys playing the MMORPG title MapleStory.
Song "Quad" Su-hyeon and Park "Secret" Ki-sun would like to work in the gaming industry as well.
---
---
Food industry
Besides wanting to visit Japan someday, Kim "Deft" Hyuk-kyu would like to work at a US branch of McDonald's so he can interact with different types of people.
Song "Fly" Yong-jun wants to sell roasted sweet potatoes, while Choi "Ellim" El-lim sees himself as a restaurant owner specializing in gukbap, a Korean dish made of soup and rice.
Son "Ucal" Woo-hyeon, Kim "Clid" Tae-min, Moon "Route" Geom-su, Cho "BeryL" Geon-hee, and Jeong "Mireu" Jo-bin all also see themselves pursuing a career as professional chefs.
Meanwhile, retired pro Jeon "ikssu" Ik-soo, doesn't want to be involved in the actual cooking, but he does see himself growing the food, opting for a life as a humble farmer.
Sports athletes
Ryu "Keria" Min-seok, Son "Jelly" Ho-gyeong, retired top laner Lee "Flame" Ho-jong, and Lee "DuDu" Dong-ju feel like they could transition from esports to just regular old sports. Flame in particular seems pretty confident in his skills as a star football player.
"I was called the Messi of Donga High School, the Ronaldo of Gwacheon. I think my talents from my younger days have gone to waste. I promise to devote myself to the craft in order to raise the football scene to a higher level," he said.
Entertainers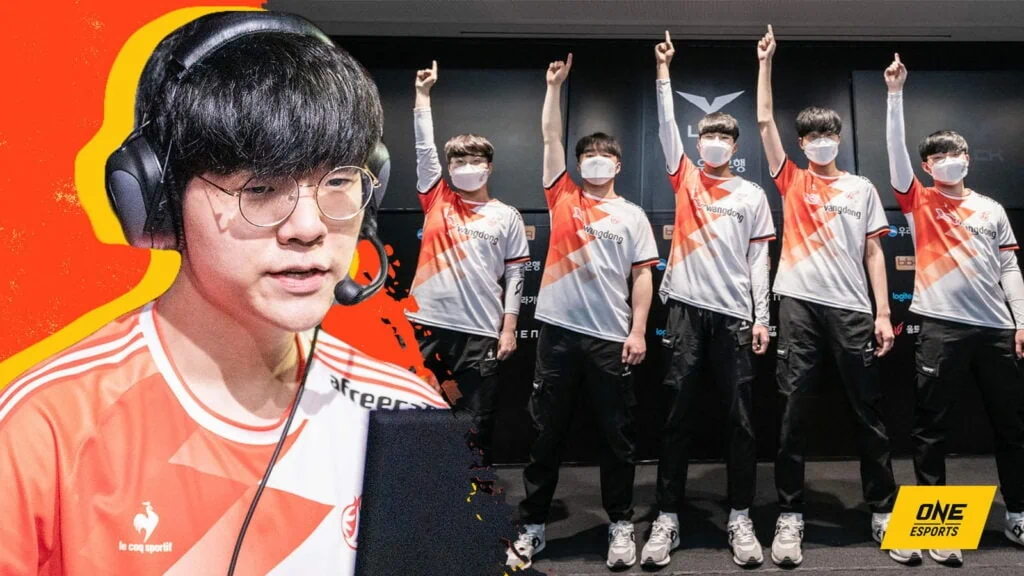 Is Lee "Kuro" Seo-haeng's vocals powerful enough to be a singer? He wants to try being an entertainer just like Son "Lehends" Si-woo, Park "Teddy" Jin-seong, Kim "Kellin" Hyeong-gyu, and Hong "Pyosik" Chang-hyeon. Pyosik, in particular, wants to become a rapper.
Content creators
Perhaps unsurprisingly, the most popular answer among the pros seems to be content creation. Retired pro turn caster Sin "Nuclear" Jeong-hyeon says he wants to be the video editor for Heo "ShowMaker" Su's YouTube channel.
The players that would aspire to take this path are:
Seo "deokdam" Dae-gil
Kim "Beyond" Kyu-seok
Lee "Rich" Jae-won
Park "TusiN" Jong-ik
Jeong "Chovy" Ji-hoon
Seo "SS" Jin-sol
Kim "ALL IN" Tae-yang
Lee "Clozer" Ju-hyeon
Cho "CaD" Seong-yong
Everything else
There were also specific answers from other players, like ShowMaker as a mathematician.
His real name Heo Su is how one would say "imaginary number" in Korean. ShowMaker's name makes him want to work in the mathematics field. Others are as follow:
Jang "Nuguri" Ha-gwon as a webtoon author
Kim "SoHwan" Jun-yeong as a celebrity manager
Jang "Ghost" Yong-jun as a warrior/archer
You can watch the full episode here.
---
---
Follow ONE Esports on Facebook and Twitter for more LoL news, guides, and highlights.
READ MORE: 5 K-pop idols and their League of Legends counterparts