Genshin Impact's Raiden Shogun is almost the perfect waifu. She is drop-dead gorgeous, a skilled fighter, and an honorable leader of the Inazuma region.
She ticks off everything on our ultimate waifu list… except she can't cook. And so, can you imagine, what she would be like if she ever decided to become a chef in our world?
Genshin Impact artist Reine (@Foxyreine on Twitter) captures her as a chef-in-training… next to the most popular celebrity chef in the world as her mentor.
Raiden Shogun and Gordon Ramsay team up to cook the best Genshin Impact dish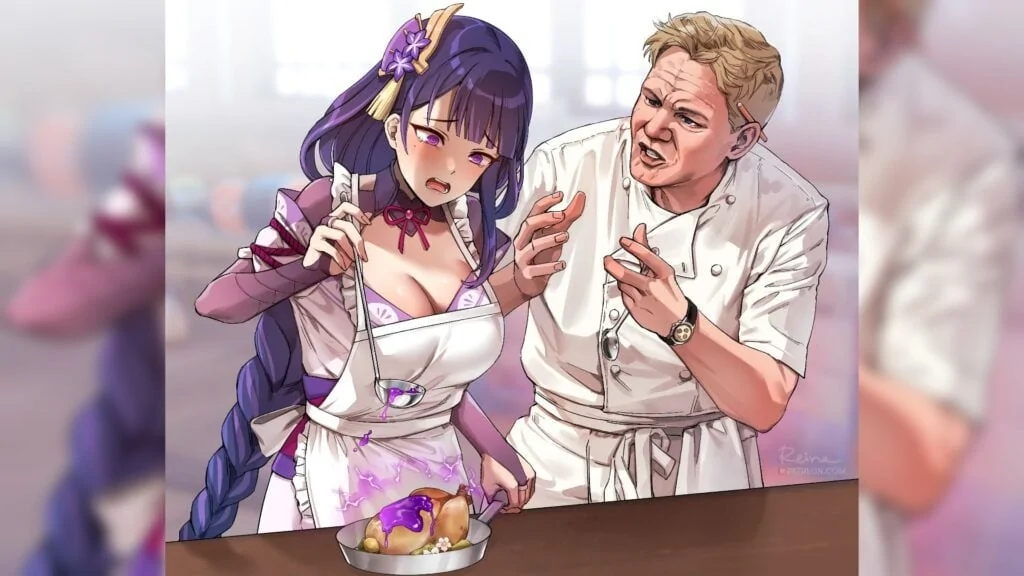 Reine's fan art showcased the Electro Archon with a frustrated look as she tried to finish her Sweet Madame dish.
You can even see her putting a mysterious purple glaze on top of the chicken, which might be her secret ingredient.
Just beside her is the renowned chef Gordon Ramsay who seemed to be lashing out at her. Gordon Ramsay is known for his straightforward, no holds barred style whenever he communicates with his culinary students.
---
---
Gordon Ramsay's harsh style poses a conflict, especially for the Raiden Shogun who was not blessed the ability to cook. She is the first character in the game who cannot cook, and because of this, she does not have a specialty dish.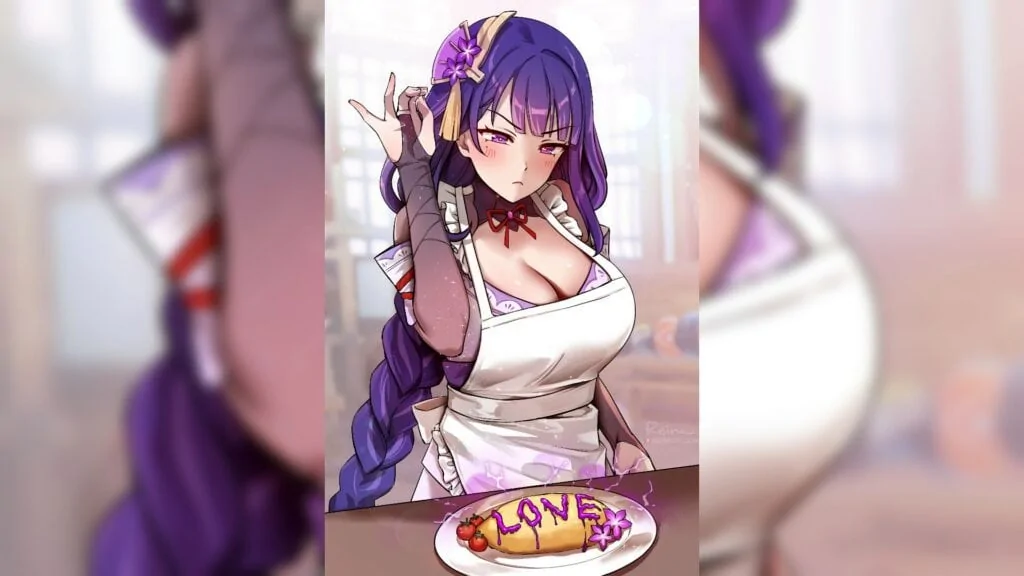 Another fan art also gave a nod to the Salt Bae meme where she sprinkles salt over her omelet rice dish.
Aside from drawing Genshin Impact waifus, Reine loves the anime Demon Slayer and has worked on fan arts of Nezuko, Mitsuri, and Shinobu.
You can check out Reine's fan arts on her pixiv and Twitter accounts.
---
---
READ MORE: DWG KIA BeryL reveals his favorite Genshin Impact character