Updated on April 11, 10:19 a.m. (GMT+8): Improved relevancy.
Paimon, is there an equipment slot for dancing shoes?
Genshin Impact's "Twirling Lotus" Character Event Wish features Nilou, the 5-star Hydro support Sumeru dancer.
She excels in Dendro-based compositions. When part of a Hydro and Dendro-only team, Nilou's elemental burst, Court of Dancing Petals, gives your squad the ability to make Bountiful Cores, an upgraded version of the Dendro Core.
If you want to defeat your enemies with the power of dance, here are three easy Genshin Impact rituals that will hopefully increase your chances of Nilou joining your party.
---
3 Genshin Impact rituals to possibly get you and Nilou in the same groove
Field an all-Sumeru or Hydro team composition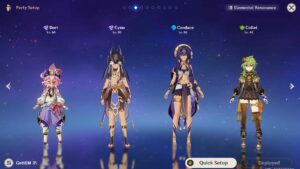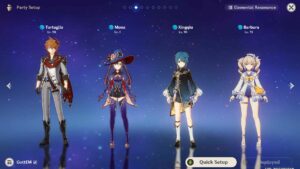 As Sumeru's brightest dancer, Nilou has become a household name in the region. Pint-sized merchant Dori praised her unique talents, and even proposed to take her show to other regions in Teyvat.
The 5-star character is definitely a people person, so make sure you have Sumeru natives like Collei or Candace to lure her into your party.
If you don't have any Sumeru characters, you can also go for an all-Hydro team. The dancer might actually flow well with the likes of Xingqiu and Mona.
---
---
Spend some time at Zubayr Theater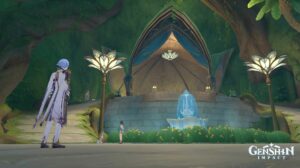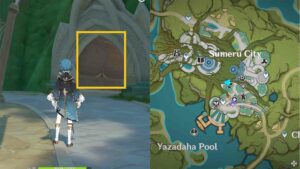 Nilou spends her days and nights as the main act of Zubayr Theater. When drinks are flowing and the crowds are singing, the entertainer always takes her place on the main stage.
To catch the attention of Sumeru's very own superstar, start your wishing spree on the big stage of Zubayr Theater. She's bound to get curious about the person causing a ruckus with the set design crew.
The entrance to Zubayr Theater is located right next to the blacksmith in Sumeru City.
---
Do your favorite dance move right before you roll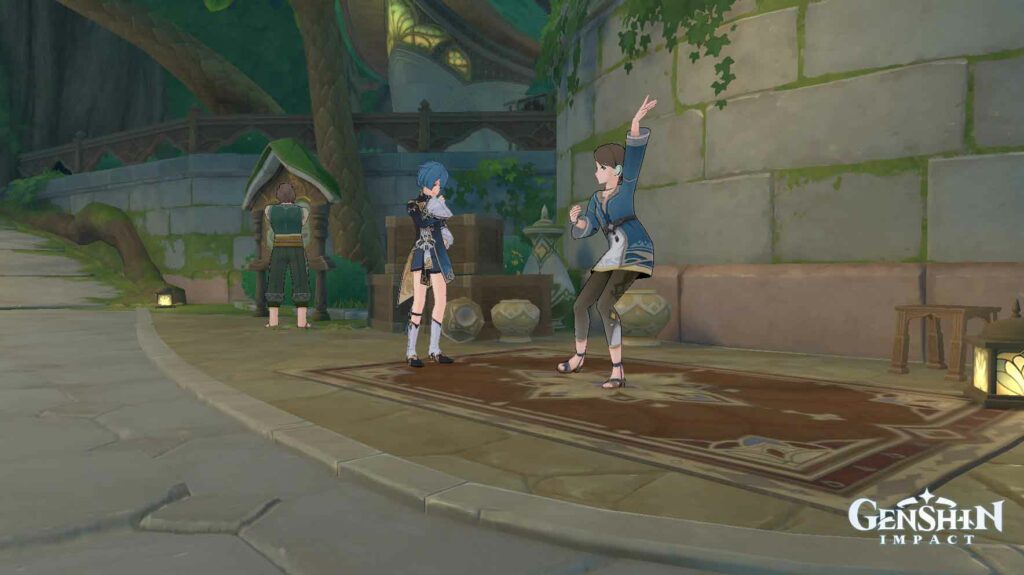 Despite the Akademiya's tireless efforts to shut down the Zubayr Theater, Nilou and her fellow theater geeks continue to believe that the show must go on for the people. She sees their stage as a place of belonging where people can share their passion for dance.
To join forces with Zubayr Theater's finest dancer, you must do your favorite dance move right before you click the Wish button. Anything from the Running Man to the Macarena is more than enough for the dance expert. Make sure to also play your favorite Genshin track to really get you grooving.
Follow ONE Esports on Facebook and Twitter for more Genshin news, guides, and stories.
READ MORE: Nilou materials: Best Genshin Impact farming routes and locations