I just tried Fall Guys: Ultimate Knockout and it's possibly the best battle royale game of 2020.
First off, Fall Guys isn't your typical battle royale like your usual Fortnites and PUBGs of this world. The game plays off the last man standing genre with a colorful game show, filled with different types of races and games.
Instead of running and gunning, you enter a game with your adorable avatar joining 60 other Fall Guys, ready to race to the finish line. Once the race starts, you have three controls: jump, dive, and grab. You can use these to either grant yourself the winning edge or thwart someone's chances of crossing the finish line.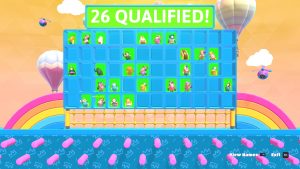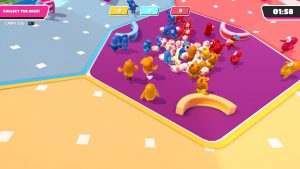 Fall Guys also segments the elimination process through its various games. The first game is usually the standard free-for-all race, but if you happen to qualify for the next round, you get a chance to try some of the team games like a soccer game called "Fall Ball" and an egg collecting race aptly titled "Egg Scramble".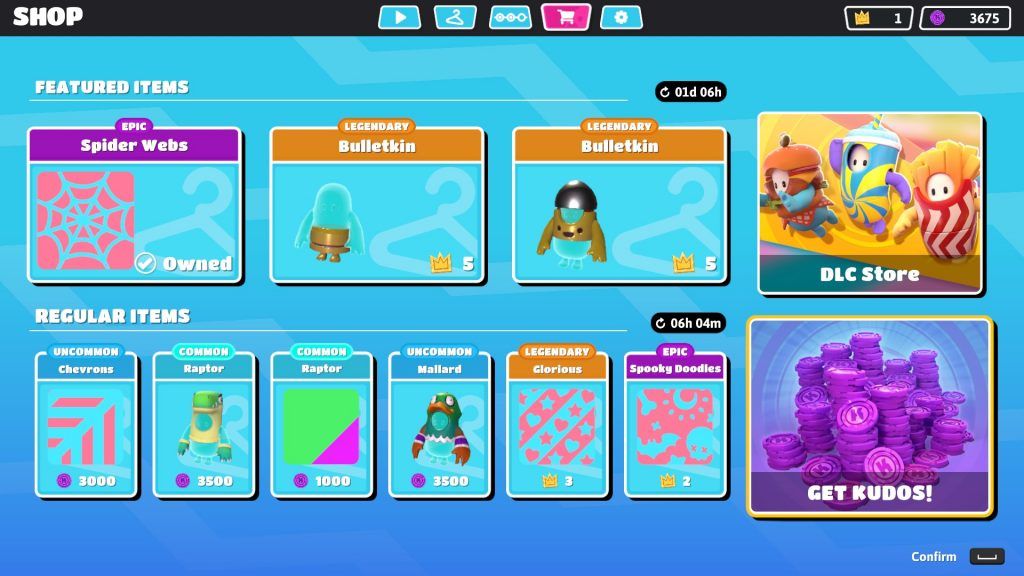 Once you're down to 10 or fewer people, the competition goes back to a free-for-all for the prize of a crown. If you happen to win and snag the fancy crown, you can use it to purchase some valued items in the store.
---
---
If you have enough friends, you can also lobby up and enter games together. In the team games, you are always paired together, giving you that sense of camaraderie, but once you're in the final stage, you'll be betraying your squadmates for a shot at that crown. Even if things get heated between you and your friends, you'll always have that banging theme music to keep hopes high in the lobby.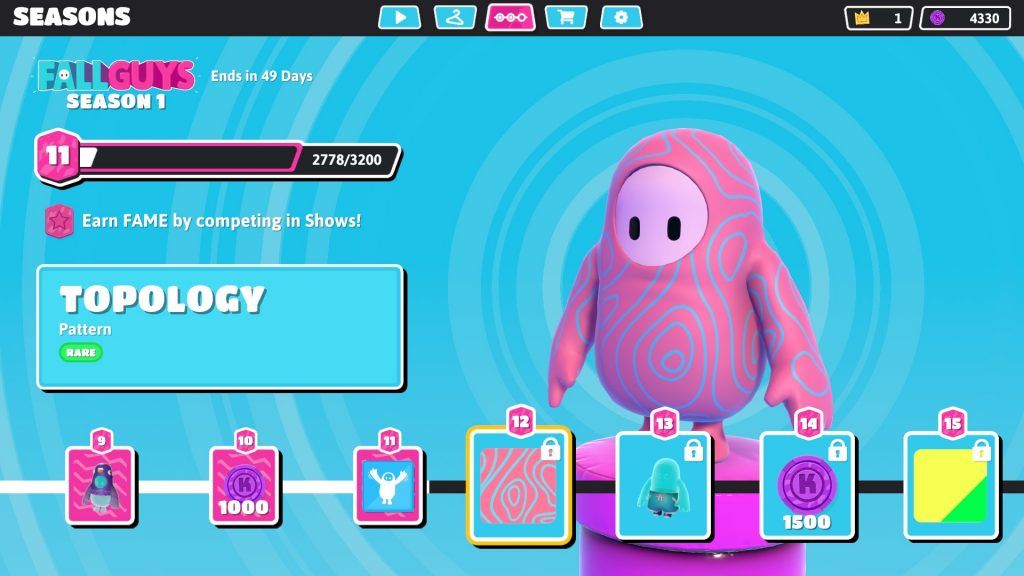 Along with the cuteness and the chaos, the game's first season comes with a free battle pass, giving you access to more in-game currency called Kudos and a plethora of skins. If you're not a fan of paying your way for cosmetics, Fall Guys gladly offers its game show contestants with a ton of Kudos based on your individual finishes.
As an avid player of every battle royale out there, Fall Guys delivers something special to everyone. Whether it be the success of taking your first crown or the dismay of your numerous eliminations, the quirky BR game neatly packages the competitive, cutthroat experience with a laidback and lighthearted aesthetic.
Fall Guys is currently on Steam for around US$10.
READ MORE: Fortnite's Joy Ride update introduces drivable vehicles